Bryan Singer Reveals a Favorite Character May Die in 'X-Men: Apocalypse'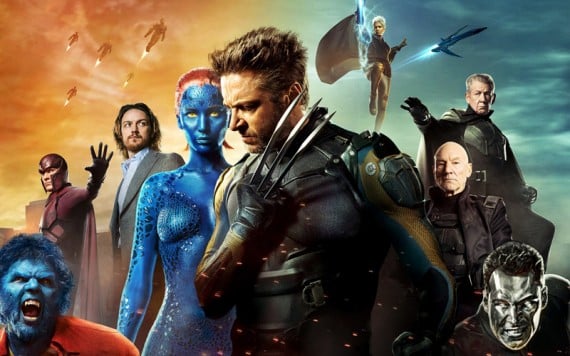 Who will die in X-Men: Apocalypse? Director Bryan Singer has warned fans some of their favorite X-Men characters might get killed off in the upcoming film.
The filmmaker, who took charge of X-Men, X-Men 2 and 2014's X-Men: Days of Future Past, reveals some of the movie mutants who have become regulars in his blockbusters, may see their lifespan significantly shortened in X-Men: Apocalypse.
"I'll kill any of those characters any day I want," Singer told reporters during an X-Men: Apocalypse set visit, according to The Hollywood Reporter. "They're all fair game. Anything can happen."
Singer also insists the upcoming X-Men: Apocalypse will be a stand-alone movie, not related to any of his other X-Men films.
"What I'm doing with these in-betweenqueels is playing with time's immutability and the prequel concept, meaning that, yes, we erased those storylines and anything can happen," Singer said. "That means the audience goes into the movie thinking that anything can happen. I mean anything, anyone could die. Any possibility could occur, but characters are still moving towards their immutable place."
X-Men: Apocalypse producer Simon Kinberg notes the "immutable place" his colleague refers to is connected to the final scenes of X-Men: Days of Future Past.
"Certainly, the intention at the end of Days of Future Past was that final future we saw was the destination for the characters," he explained. "So barring another time travel or something else that would upset the timeline, that would be the fate of those characters."
X-Men: Apocalypse, which stars Jennifer Lawrence (Raven/Mystique), Oscar Isaac (Apocalypse), Olivia Munn (Psylocke), Michael Fassbender (Magneto), Nicholas Hoult (Beast), Evan Peters (Quicksilver), and James McAvoy (Charles Xavier), among others will be released in America on May 27, 2016!
Who do you think might not make it to the end of X-Men: Apocalypse? Let us know your thoughts in the comments below!
Recommend

0

recommendations
Published in Featured, Movie News, Movies