CW Releases Details on 'Containment' SXSW Installment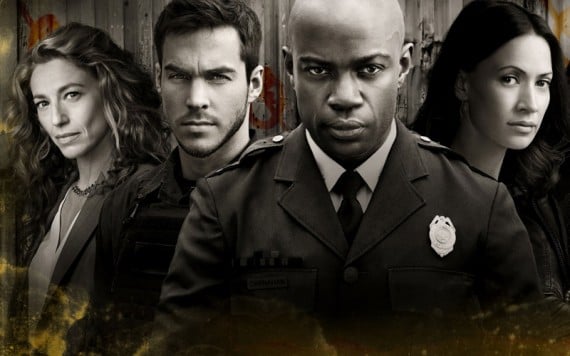 It's been said the spirit of SXSW can be infectious; now, an interactive installment inspired by the highly anticipated new series Containment (series premiere ‪Tuesday, April 19 at 9/8c on The CW) will place fans directly into an outbreak, as part of a promotion for the new series from executive producer Julie Plec (The Originals, The Vampire Diaries), who will make an appearance.
The immersive Containment pop-up will take place March 11–13, 2016, in Austin, Texas, in the fully transformed Banger's Sausage House and Beer Garden in Austin, sharing in the go90-sponsored space, along with Legendary Digital Networks' Nerdist, Geek & Sundry and Amy Poehler's Smart Girls.
Featuring a lifelike medical clinic by day, with attendants on hand to distribute wellness kits, the Containment experience will turn chaotic once night falls and the effects of the epidemic begin to run rampant. Not to fear — an "antidote" will be available to experience-goers, along with a great photo op to document the pandemonium.
Want more details on Containment? Take a look at the trailer for the new CW series!
Containment premieres Tuesday, April 19, at 9/8c on The CW! And we'll be visiting the installation tomorrow, so stay tuned for photos!
Photo Credit: © 2016 Warner Bros. Entertainment Inc. All Rights Reserved.)