Jessica Chastain's Hopes for 'Miss Sloane'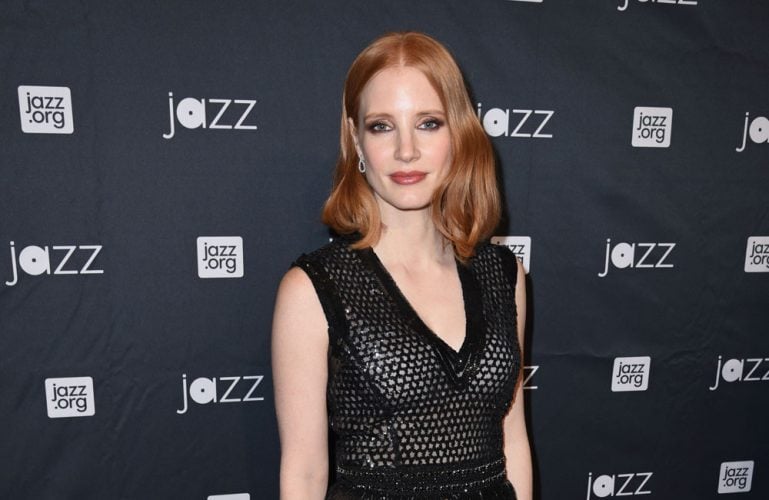 Jessica Chastain hopes Miss Sloane helps people realize women are "allowed to be ambitious". The 39-year-old actress stars as the titular Elizabeth Sloane – a ruthless lobbyist who goes up against the gun industry – in the recently released thriller movie, and has said the feature should "help us reimagine" the role of women in society, and push America toward a world where women aren't afraid to "ask for a pay rise and a promotion".
She told The Hollywood Reporter: "It's crazy how the timing of his film has worked out. But this film shows a successful, powerful, over-prepared, perfectionist woman – with flaws, because she's allowed those – who is working in D.C. and on an issue that isn't gender-specific. The more movies that feature parts like this, a thorny, dynamic character who doesn't have to be America's sweetheart, I think it'll help us reimagine the role that women are supposed to take in our society. We're allowed to be ambitious and ask for a pay raise and a promotion – and in fact, we should."
Jessica believes she isn't too far from her powerful character because she's "outspoken" and wouldn't consider herself to be a "wallflower".
She added: "I already work hard and am outspoken about what I believe in. I'm no wallflower."
Some of the actors involved in the making of 'Miss Sloane' have also been able to take tips from the leading role.
Jack Lacy – who plays Forde – said: "[I admire how] she doesn't quit – that quality is something I continually need to work on. Don't stop grinding, don't let off the accelerator."
Michael Stuhlbarg – who portrays Pat Connors in the film – said: "[I've learned] to not be the last one to be surprised. Make sure you know what you want and be willing to do anything to get it.
Recommend

0

recommendations
Published in Celebrity, Celebrity News, Featured, Movies