James Franco: Selena Gomez Was My Secret Weapon for 'In Dubious Battle'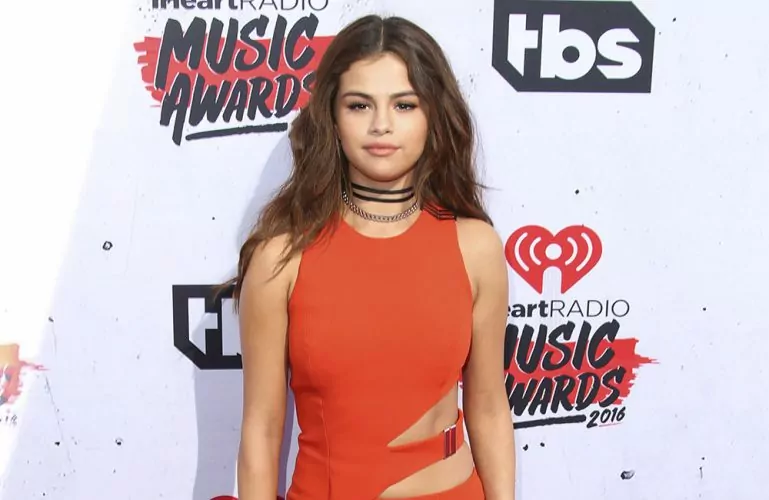 James Franco says Selena Gomez was his "secret weapon" when filming In Dubious Battle.
The 24-year-old actress and singer stars as Lisa London in the drama movie based on the John Steinbeck novel of the same name, and the feature's director James – who also stars as Mac McLeod – has praised the star as an "incredibly talented" actress who "nailed" her performance despite being out of her comfort zone.
James said: "I think Selena is incredibly talented and I don't know what people think, but it seems to me she hasn't done tons of movies like this. She even said that to me when I asked her to do this, she was like, 'Yes, I want to be a part of your world, I want to try it. I'm going to go on this adventure.' I felt like I had a secret weapon, that I knew she was a great actress, that people wouldn't be expecting her in this and that I could put her in this and she would nail it. And she did."
The movie is set during a 1930s labor movement and sees Selena – who was previously known as for her performance in Disney Channel show 'Wizards of Waverley Place' – play a woman who is coached through her brutal birth by Mac and Jim Nolan, played by Nat Wolff.
Speaking about the scene, James told 'Entertainment Tonight': "She isn't a mother, right, but she did have those instincts. She is like that; she is maternal in a lot of ways." It's a scene from the book and I just thought, if we do this scene, I know Selena is just going to give everything for it. And we did. It was almost like a piece of performance art or something like that, we had multiple cameras, we were in there and we just like kept it going. We had a real nurse, we had a real baby, all this stuff and we just kind of did it."
In Dubious Battle, which premiered at Venice Film Festival in September, will hit theaters on February 17.