Simon Pegg and Nick Frost Team Up for 'Slaughterhouse Rulez'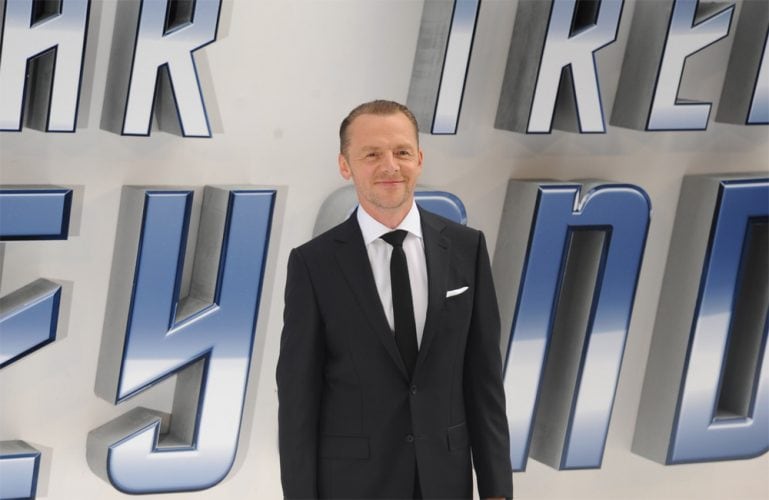 Simon Pegg and Nick Frost are teaming up to produce a new horror-comedy Slaughterhouse Rulez.
The comedy duo first worked together on Spaced in 1999, and they have also starred and produced a number of movies together including Shaun of the Dead, Hot Fuzz as well as Paul, and the pair are set to join forces again to create the upcoming production, according to Deadline.
Slaughterhouse Rulez marks the first project helmed by their production company Stolen Picture, but it has been reported the two actors will not be starring in the film backed by Sony Pictures.
Slaughterhouse Rulez will be set in a boarding school and will follow pupil Don Wallace on his journey to settle into the institution whilst a group of sixth formers try to enforce strict rules on him and fellow students.
The project will explore the aftermath of a fracking issue on site, which causes tremors and unleashes a horror on the pupils, teachers, as well as the school matron, who will battle for survival.
The film will be directed by Crispian Mills, who worked with Pegg, 47, on A Fantastic Fear of Everything, whilst the script will be penned by Henry Fitzherbert.
Pegg and Frost, 45, have been joined by 43-year-old director and screenwriter Edgar Wright on projects in the past, but he will not be joining the pair on their next venture.
And it has been reported filming for Slaughterhouse Rulez will start this year.
However, it is still unknown what actors have been cast or are in talks to star in the movie.
Meanwhile, Pegg will next be seen in thriller movie Terminal alongside Margot Robbie, while Frost is currently starring in AMC's Into the Badlands.