Over the past years, reboots are enormous attractions for fans, but are horror fans have been missing out. More specifically, Freddy Krueger fans have been missing out. I mean, we know that Robert Englund says he might have one more A Nightmare on Elm Street left in him… so when's it happening?
A Nightmare on Elm Street reboot is happening, but when? Well, unfortunately, that's not as clear due to the success of another horror universe. Here's what we do know.
Four years ago New Line Cinema commissioned David Leslie Johnson-McGoldrick (Aquaman, The Conjuring) to write the screenplay for a reboot of A Nightmare on Elm Street. Since that day fans wait for progress to be made on the film, but the reboot remains in development.
What We Know About A Nightmare on Elm Street Reboot
Recently while promoting Aquaman, Johnson-McGoldrick talked with Gamespot about the development of the project.  "It's still happening," but quickly added: "Nothing is percolating just yet… The Conjuring universe is sort of first and foremost on [New Line Cinema's] horror burner."
This is understandable considering the success of The Conjuring universe. At least this reboot is still on New Line Cinema's minds. If you're wondering about some other horror properties – like a reboot of Friday the 13th, it doesn't look as good – as the rights for that project are currently in a legal battle.
But we digress. With the recent success of Halloween, now seems like an excellent time for a reboot of A Nightmare on Elm Street, especially since the 2010 film is well out of our minds. But that's just our two cents.
Robert Englund has commented on the topic to numerous outlets over the years, most recently telling Access Live, "I think they want to reboot the franchise, but they're gonna need a new actor. They're gonna need a new actor to play Freddy because they're gonna have to do eight of them. I might have one left in me… but yeah."
Horror fans, be patient! There is more A Nightmare on Elm Street coming… at some point. Let's just cross our fingers it's sooner rather than later – and that Robert Englund is back in the iconic role.
Stay tuned for additional updates.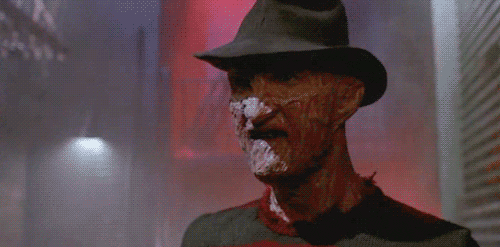 Until then… you can look forward to the release of Annabelle 3 on June 28, 2019.
What do you want to see for the reboot of A Nightmare on Elm Street? Let us know your thoughts in the comment section below!