Watch the Official 'Spider-Man: Far From Home' Trailer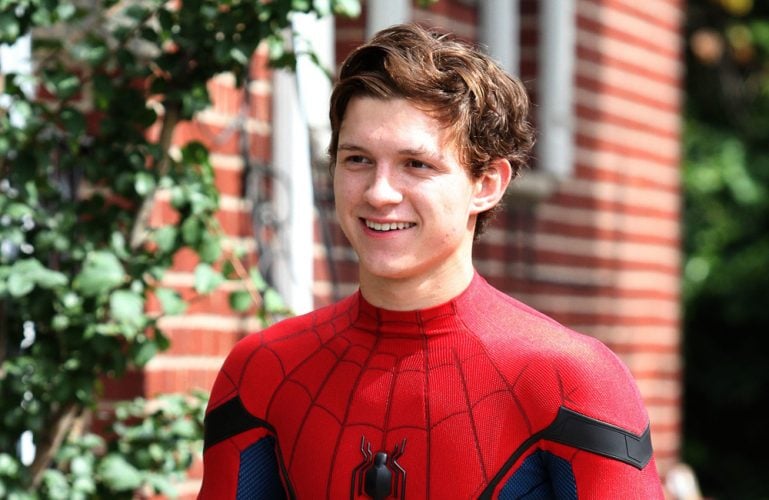 Spoiler alert for Avengers: Endgame
Yesterday on Good Morning America, Sony and Marvel released the official Spider-Man: Far From Home trailer and it looks fantastic! The aftermath of Avengers: Endgame seems to be fresh on all of our minds including Peter Parker's in the new MCU film….
Spider-Man: Far From Home takes place a soon after the events of Avengers: Endgame, so Spider-Man is still mourning the loss of his mentor. As a result, it seems like he needs a vacation and goes on a class trip to Europe. Although from the trailer, Peter's trip to Europe is anything but a vacation.
Before leaving for Europe, Parker is 'ghosting' Nick Fury, which probably isn't the best idea. Fury shows up in Europe and introduces Peter to Quentin Beck who some know as Mysterio, played by Jake Gyllenhaal. As comic book fans know, Mysterio is one of Spider-Man's most infamous villains. But in the trailer, it looks like they are allies. From the trailer, we also learn that Mysterio is from a different universe, which opens up the possibilities of multiverses. Out with time travel, in with parallel universes and different dimensions!
Most likely, the other dimensions and universes are going to be a theme in the MCU after this film. These other universes are most likely caused by Thanos' snap and all the time travel in Avengers: Endgame. Yes, unfortunately not all problems are solved after defeating Thanos. People are coping with disappearing into dust for five years, and now, there are holes in the universe! Not everything coming from different universes are on keen as helping as Mysterio.
Although Mysterio, may not be the hero he claims to be. He is a villain from the comics, so it's not unlikely he could be lying for an evil purpose.
Either way, the Spider-Man: Far From Home trailer looks great, and we can't wait to see our friendly neighborhood Spider-Man again!
Spider-Man: Far From Home premieres July 2, 2019.