'A Quiet Place Part II' Free Movie Screening Passes: See the Film Before It Releases!
Live in Atlanta, Charlotte, Raleigh, or Greenville? We've got A Quiet Place Part II free movie screening passes to give away for those cities for Monday, March 16, 2020!
All you need to do to enter is:
Leave a comment below saying you want to see the film – and which city you'd like passes for
Retweet this Tweet
Follow our editor @EmmaLoggins on Instagram for movie promotional swag giveaways and all things geeky (including movie swag contests)!
We'll be giving away (15) Admit 2 Tickets (in each city) to the screening, and we'll be picking winners randomly from the comments below. So post below – and you'll hear from us by Thursday (3/12) if you've won!
Available on a first-come/first-serve basis even with your pass! Arrive early to the screening to ensure admission if you are a winner.
A Quiet Place Part II Free Movie Screening Info:
Atlanta, GA
Regal Hollywood 24
Monday, March 16 at 7:30pm
Raleigh, NC
Monday, March 16 at 7:30pm
Charlotte, NC
AMC Phillips Place
Monday, March 16 at 7:30pm
Greenville, SC
Regal Hollywood 20X
Monday, March 16 at 7:30pm
——————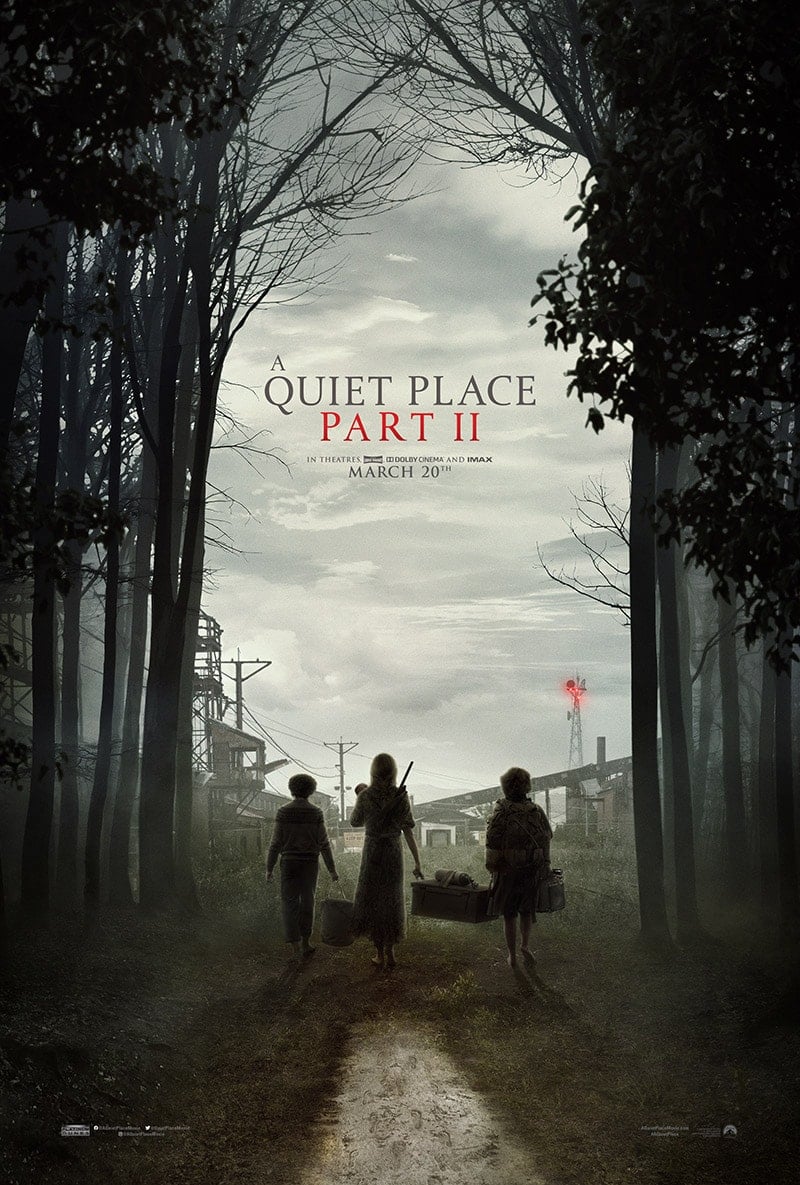 RELEASE DATE
Friday, March 20
MPAA RATING
TBD
SYNOPSIS
Following the deadly events at home, the Abbott family (Emily Blunt, Millicent Simmonds, Noah Jupe) must now face the terrors of the outside world as they continue their fight for survival in silence. Forced to venture into the unknown, they quickly realize that the creatures that hunt by sound are not the only threats that lurk beyond the sand path.