Visiting the New Location of Jay and Silent Bob's Secret Stash with Jason Mewes!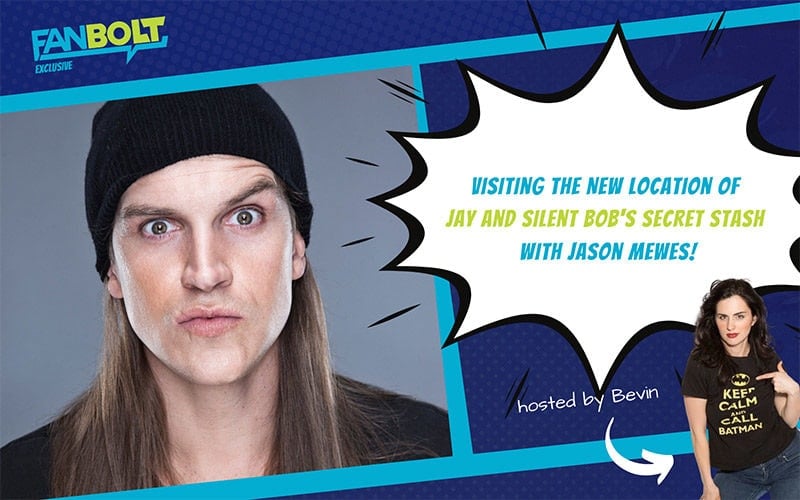 God bless Red Bank and the Secret Stash.
I always enjoy making my way there to check out the Comic Book Men and its glorious store. This time around, my visit was to tour the new brand new location with Jay Mewes himself along with good pal Brendan Sokler. Brendan is a fellow reporter here on FanBolt who also, I hear, likes a few comics or 50. He's been my right hand for many different adventures, and while I don't understand his fandom for wrestling, I'll keep him.
What has always been so unique about Jay and Silent Bob's Secret Stash is that it's part comic book/part museum/shrine to Kevin Smith and Jason Mewes. The store itself is a work of art designed and engineered by one Ernie O'Donnell and it's fantastic. If you're a fan of Jay and Silent Bob this store is your Holy Grail. The staff is also the one and only Comic Book Men. Mike Zapcic works the front desk, Walt Flanagan podcasts in the back, and Ming…well Ming swings by when he's not working at A Shared Universe Podcast Studio.
Again, I could keep typing or you could click on the video to see the brand new location just in case you can't make your way there yourself. Warning: I had an issue with my mask + glasses at the beginning – the mask won.
The new location of Jay and Silent Bob's Secret Stash is located on 65 Broad St, Red Bank, NJ.
Video Editing By: Dennis Aronov