'The Handmaid's Tale' Season 5: What Fans Need to Know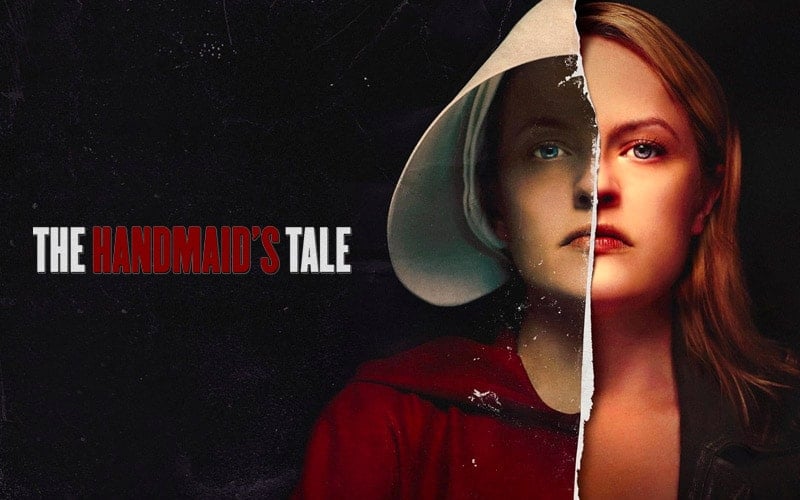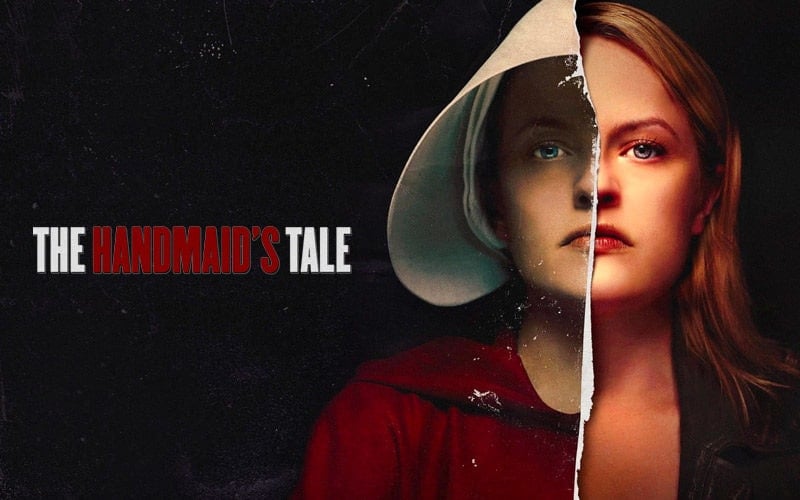 Margaret Atwood's dystopian novel has exploded into a cultural phenomenon and has taken center stage in the conversation of female bodily autonomy. It's no wonder that people are anxious to know when The Handmaid's Tale Season 5 will hit Hulu.
And especially after the jaw-dropping finale?
We need answers. Now.
Here's everything we know so far on the next installment of our favorite feminist series. Starting with a recap of where we left off!
Handmaid's Tale Season 4 Recap
Spoiler Alert.
Oh. My. Gilead.
The moment of catharsis we've been waiting for has finally come: June murdered Commander Fred Waterford and hung his headless corpse on the wall.
His abuse has shadowed, overpowered, and consumed her throughout the show, and we got to see June and her fellow Handmaidens give him divine and bloody justice. In her last act of poetry, she mailed his wedding ring and the finger it was on to Serena Joy, his wife.
The final shots of the season: June, her face bloody, her daughter in her arms, cutting to the headless Fred, hanging resolutely above the phrase "Nolite te Bastardes Carborundorum."
Don't let the bastards grind you down.
While it comes with a sigh of relief – finally, the world is cleansed of this force of evil – the next inhale is an anxious one.
What happens next? Does June go on the run? Will she be imprisoned? What will his body become a symbol of? An argument for the system of oppression, or a sign of rebellion?
The writers and actors did not make this decision to kill off this crucial character swiftly or lightly. Series creator and showrunner Bruce Miller said Fred's death has been in the works since Season 3.
He said of the writers, "Even if June isn't there yet, you are building a tower that you're eventually going to push Fred off of."
Fred's apology was what led June to push.
The team did a lot of research on abusers and victims and found that apologies can easily backfire. Instead of getting closure, victims will become enraged, because the abuser is admitting that they knew exactly what they did, they knew it was wrong, and they did it anyway.
Is Season 5 the End of Handmaid's Tale?
While the Season 4 finale left us a million questions, one we're especially interested in is this: Will Season 5 be the final installment of The Handmaid's Tale?
Showrunner Miller has some mixed thoughts and no definitive answer. When interviewing for Deadline's Contenders TV virtual event, he said, "I'm never looking to end it," but he doesn't want to continue making a show beyond the story he and the writers plan to tell.
He explains, "The team made an incredible TV show. So I'm not so quick to say, 'oh, you know, let's just, walk away.' I don't know how you felt about the pandemic, but I certainly learned the things of my life that are pretty rare, and working with these people is one of them."
"So, honestly, yes, I know what the end is and I'm not going to overstay my welcome but I'm also not going to rush off if I don't have to because as long as I am writing for Elisabeth Moss, you know, it really doesn't get much better, " he continues. "As long as Lizzie [Moss] will do this with me, I'll keep going."
The show truly would not be the same without Elisabeth Moss, the star, executive producer, and occasional director of the series.
Handmaid's Tale Season 5 Filming & Production
Due to the high-profile actors involved in the show and the high production value packed into each episode, producing a show like The Handmaid's Tale takes quite a bit of time. Especially when you throw a pandemic in the mix.
Miller wants to make space for the stars to catch up on all their other projects that were pushed back. He speaks of his cast and crew very highly, and it's very clear that he respects them immensely. 
On filming, actress Amanda Brugel, who plays Rita, says, "I have no idea what's going to happen, because the writers – most of the time, we don't get scripts until two weeks before we're shooting them."
Handmaid's Tale Cast
Let's talk Season 5 cast! There is no Handmaid's Tale without Elisabeth Moss as June. Her fellow handmaidens will also return, along with other prominent names in the series.
Yvonne Strahovski returns as a now widowed Serena Joy Waterford, Ann Dowd as Aunt Lydia, Madeline Brewer as Janine, Samira Wiley as Moira, and Amanda Brugel as Rita.
Mckenna Grace will also return as Esther Keyes as will fellow co-star Zawe Ashton as Oona.
As far as the male characters go, O-T Fagbenle will play Luke, Max Minghella will play Nick, Bradley Whitford will play Commander Lawrence, and Sam Jaeger will play Mark Tuello.
While his character's bloody end was the punctuation to the Season 4 finale, we have not seen the last of Joseph Fiennes. It's "quite a heavy flashback show," and since June sees him every time she closes her eyes, there's no doubt that he will still shape the story from beyond the grave.
Handmaid's Tale Season 5 Release Date
So when can we expect the Margaret Atwood drama to return to Hulu?
Updated June 14, 2022
Hulu announced on June 13, 2022, that The Handmaid's Tale Season 5 will premiere with 2 episodes on Wednesday, September 14, 2022. And new single episodes will follow weekly every Wednesday.
Speaking with TVLine, Elisabeth Moss reveals, "I will say that the season itself is possibly one of the wilder rides that we've had."
"We've definitely had some seasons [where], you know, a lot happens. Some seasons, not as much happens," Moss says. "I almost can't keep up and it's not lip service. I truly mean I almost can't keep up with the amount of activity that's happening."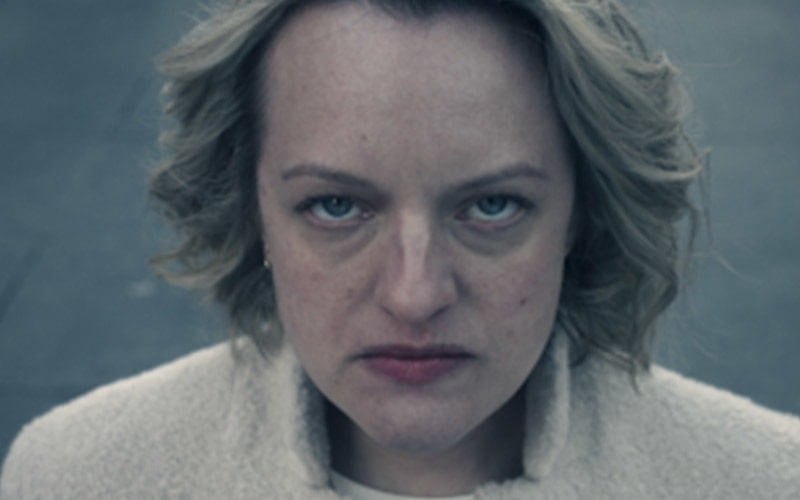 The Handmaid's Tale Season 5 was greenlit by Hulu in December 2020, before Season 4 even premiered. In fact, they hadn't even finished production yet on Season 4 before news of the renewal.
So with everything that's going on in the world right now, and with all the other projects the actors need to catch up on, it might be a while before the crew and cast members can all get together and create The Handmaid's Tale Season 5 and announce an official release date. It's likely a release date won't be until sometime in 2023.
We'll keep you posted on release date news updates as they become available. Until then, let us know your thoughts on The Handmaids Tale Season 4 and your hopes for Season 5 in our comment section below!
Recommend

0

recommendations
Published in Featured, Streaming, TV, TV News