A Look Back at TGIF Shows: 9 Classic ABC Friday Night TV Series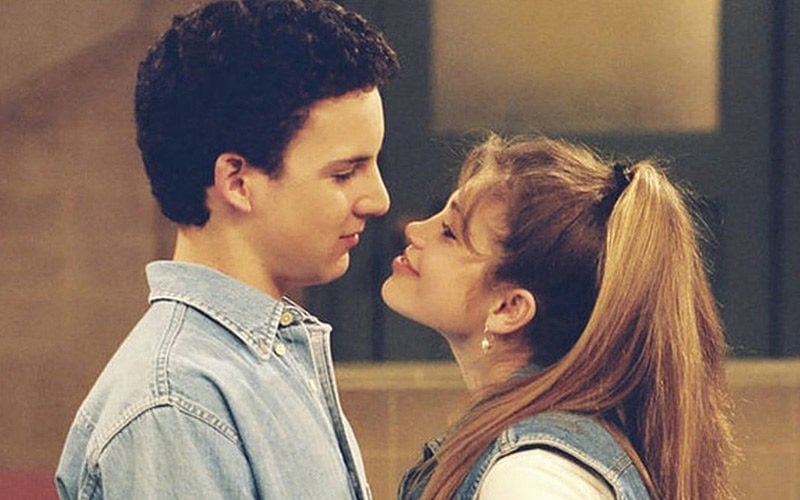 Before the dawn of streaming, the broadcast television line-up could make or break a show. To capitalize on the popularity of Friday night television, ABC created the TGIF Lineup. This block of family-friendly shows gave the whole house some comical, wholesome content to consume together at the end of the week. Some of the best shows from the end of the 20th century were featured on this TGIF timeslot.
Let's take a look back on some of the most memorable and iconic programs from the TGIF era of television.
The TGIF Lineup
Most people know TGIF as "Thank God It's Friday." ABC decided to shake it up and rebrand the Friday evening time slot as TGIF: Thank Goodness It's Funny. Friday evening was a popular viewing time for broadcast, and ABC wanted to capitalize on that viewership. They put together content that would be fun for the whole family to view. The prioritized funny, wholesome shows that gives audiences of kids and adults alike something to enjoy.
Creator of the ABC TGIF lineup Jim Janicek said, "It was all about comedy. It was all about getting together. It was all about sitting down and taking a load off for the week and laughing together." Instead of just focusing on kid-only content, he wanted something that would work on levels that parents could enjoy alongside their kids.
While some of the shows flopped and were forgotten, some of the shows are still remembered fondly today. One of the most famous ones, Full House, received a revival in 2016 called Fuller House.
So let's look back on the best of the best of Friday night television that came from the original TGIF block.
Sabrina the Teenage Witch (1996)
Sabrina the Teenage Witch began its run in 1996 and garnered great success. People fell in love with star Melissa Joan Hart as she portrayed Sabrina, a girl trying to navigate being a teen while also living a supernatural life.
On her 16th birthday, Sabrina Spellman discovers that she is a witch. She lives with her witchy aunts, Hilda and Zelda, who educate her on the ways of becoming a powerful spellcaster. Fans were particularly taken with the talking cat named Salem who always had a witty remark to add to the conversation.
Due to Sabrina's popularity, Melissa Joan Hart would cameo in other TGIF shows as Sabrina Spellman. Even though shows like Boy Meets World and Clueless had no supernatural elements to them, Sabrina still made an appearance.
There have been multiple adaptations of Sabrina the Teenage Witch, most currently Chilling Adventures of Sabrina on Netflix.
Sister Sister (1994)
Twins Tia and Tamera Mowry play sisters separated at birth after getting put up for adoption. When they meet by chance in a mall as teens, they convince their adoptive parents to move in together so they could grow up as sisters.
Tia Landry has got book smarts and has an air of maturity and responsibility. Tamera Anne Campbell may look identical to her sister, but her personality is completely the opposite. She prefers to have fun, make impulsive choices, and spends less time hitting the books.
The show follows the two girls as they discover themselves and grow into young women. In the final season, they both have boyfriends, head to college, and meet their biological father.
The two sisters frequently broke the fourth wall to talk with the audience.
Family Matters (1989)
Family Matters quickly went from a show that featured the Winslows to the Steve Urkel show after the character saved their ratings. Originally meant to focus on Harriette Winslow, Family Matters was a spinoff from Perfect Strangers. Until the plot started focusing on their quirky neighbor, the show faced cancellation.
Jaleel White made the iconic character of Steve Urkel come to life with catchphrases like "Did I do that?" and "Woah, Mama!" He never went anywhere without his oversized glasses and bright suspenders.
Like Sabrina, Steve also hopped from show to show. He made cameos in shows like Full House and even sent a letter to Cory Matthews in Boy Meets World. On Full House, he taught Stephanie to love her new look in glasses.
Full House (1987)
Full House successfully walked the line of a heartfelt comedy. It could successfully make you laugh and cry seamlessly in one episode. For a comedy, the premise is rather grim. Danny Tanner, father of three girls, unexpectedly loses his wife when she's killed in a drunk driving accident. This was only nine months after giving birth to their youngest daughter, Michelle. To help him raise D.J., Stephanie, and Michelle, he asks his brother in law and best friend to move in. We watch the three men work together to raise the girls, and eventually Jesse becomes a father as well. This show launched the career of actors like John Stamos and Candace Cameron Bure.
And the theme song still slaps today.
Hangin' with Mr. Cooper (1992)
Hangin' with Mr. Cooper started out as a show more geared towards adults. To fit in line with the TGIF theme, it got rebranded and refocused as a family-friendly show.
It followed the story of a former NBA basketball player who becomes a substitute teacher at the end of his sports career. We watch him work at Oakbridge High in the San Francisco Bay area. Comedian Mark Curry played the titular character, and young Raven-Symone played Nicole Lee.
Fun fact: they filmed the pilot episode on the same set used by Growing Pains.
Dinosaurs (1991)
Perhaps the most bizzare show of the bunch, Dinosaurs reimagined the 90s sitcom genre but with dinosaurs. It poked fun at and subverted tropes of the genre and worked on many levels. Kids enjoyed the fun show featuring Jim Henson-style dinosaur puppets. Adults enjoyed the creative humor played out in the series. Just the strange premise of watching a quintessential blue collar nuclear family played out by dinosaurs made people want to watch.
You probably wouldn't expect to see heavy topics like women's rights, environmentalism, sexual harassment, LGBTQIA+ rights, racism, drug abuse, and more. But somehow the creators pulled it off without making it a joke.
Step By Step (1991)
Marketed as the 90's take on a show like The Brady Bunch, Step by Step starred Patrick Duffy and Suzanne Somers. They played two single parents, Frank Lambert and Carol Foster, who meet and then get married on a whirlwind Jamaican vacation. When they come back, they need to navigate how to blend their family together, as they each have three kids of their own. At first the kids struggle to come together, but with time, they grow deep familial bonds with each other.
Even though it was a remake of a well-known premise, families enjoyed watching the dynamic characters interact.
Boy Meets World (1993)
Boy Meets World started as a simple idea; tell a coming-of-age story for an average American teen boy. But it grew into a beloved classic that many could relate to. Many teen boys felt seen when they watched Cory Matthews struggle with everything from bullying to peer pressure. The show focused mostly on Cory's friendship with Shawn, love of Topanga, and mentorship from Mr. Feeny. We get to see Cory grow up and learn the importance of family and friendship as he discovers who he wants to be.
Clueless (1996)
Creator Amy Heckerling originally intended Clueless to start as a TV show. Instead, it came out as a hit movie in 1995. By 1996, Clueless got its start as a 3 season TV show.
Rachel Blanchard took over the role of Cher Horowitz from Alicia Silverstone. We watch as Cher grows up in Beverly Hills and fights the battles of adolescence with style.
While it seems like a far cry from an Austen novel, Clueless is actually based on Jane Austen's 1815 book Emma. If Disney can retell Hamlet with a lion pride, why can't we watch Emma get transported from southern England and Yorkshire to Beverly Hills?
What's Your Favorite TGIF Show?
Be honest: did you remember all the shows from this list? Do you think they all stood the test of time, or were they simply products of the era? What is your favorite family-friendly ABC TGIF show? And do you enjoy any of the current spin-offs from the original family sitcoms like Chilling Adventures of Sabrina and Fuller House?
Let us know in the comments!