Luke Hemsworth and Milo Ventimiglia Join 'Land of Bad'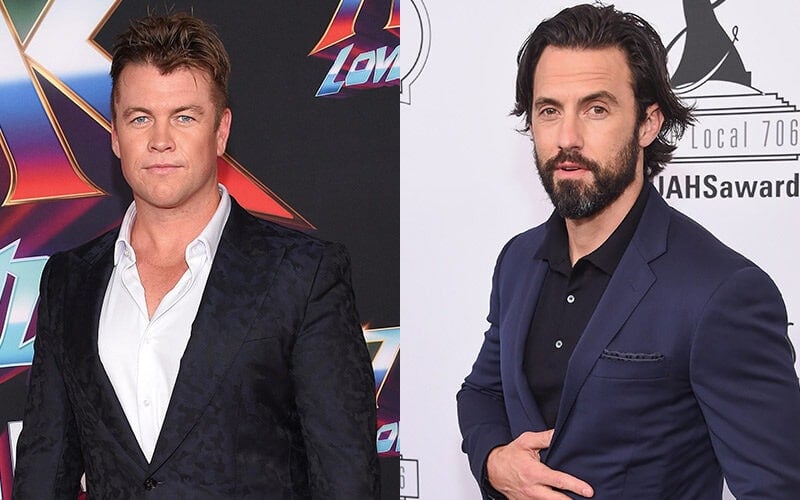 Luke Hemsworth and Milo Ventimiglia are joining the cast of the upcoming Land of Bad.
The film, which is scheduled for release in 2023, already has a star-studded cast, with Russell Crowe already having signed on to the flick in addition to Hemsworth's younger brother, Liam Hemsworth. Additionally, Ricky Whittle, Daniel MacPherson, and Chika Ikogwe are also set to star in the movie.
Land of Bad follows Crowe, who stars as Reaper. He's an Air Force drone pilot supporting a Delta Force special ops mission in the Philippines. When the mission goes terribly wrong, he has 48 hours to fix what has turned into a wild rescue operation. And Liam Hemsworth will play the green air controller who is thrust into the middle of a high-stakes extraction, which involves no weapons and no communication other than the drone above.
No word yet on what the roles of Luke Hemsworth and Milo Ventimiglia will involve.
Will Eubank, who is also directing, has penned the screenplay with David Frigerio. And both serve as producers of the movie as well. Highland Film Group is representing international rights to the film.
Australia Is Excited to Welcome the Production
"'Land of Bad' is good news for the Australian screen sector. And I'm excited to welcome this production to our shores." Australian Minister for the Arts Tony Burke states.
"Every film we attract to Australia provides local workers with the opportunity to showcase their skills to the rest of the world. It also showcases amazing Australian landscapes to an international audience." Burke adds.
Highland Film Group CEO Arianne Fraser added: "Working with such a superb ensemble cast led by Russell and Liam is a dream come true. They are both incredible performers who showcase the powerful sense of brotherhood between the two lead characters."
Land of Bad is currently filming and no release date has been set yet. But we'll keep you posted as additional news surfaces! In the meantime, let us know if you're excited to see Luke Hemsworth and Milo Ventimiglia in the film? Let us know your thoughts below!