Will There Be a 'Black Panther 3' Movie?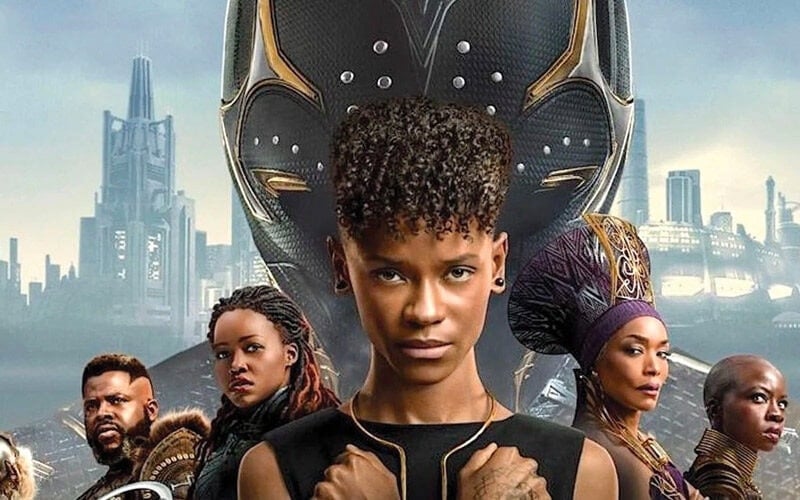 Black Panther 2's release is just around the corner on November 11, 2022. And as press for the film gets underway, the media is naturally already asking about the future of the franchise. So will there be a Black Panther 3? It's going to depend on the success of Wakanda Forever.
Producer Nate Moore recently spoke about the possibility of a third film in the series and has additionally confirmed that there are "certainly ideas" being discussed. However, Marvel doesn't want "count chickens" before they hatch.
"That's a great question. To be honest, this is not me trying to not answer the question," Moore says in an interview with Collider. "We really want to see how audiences receive the film, and I think [director Ryan Coogler's] really interested to see how the film plays before we decide."
"There are certainly ideas we've floated around of what a third film could be if we get to make it," Moore adds. "But until the movie comes out, we're a bit superstitious in that way. We don't want to count our chickens, because you never know what's going to happen."
While Marvel's superstitions are smart from a business perspective, it will also be interesting to see how fans respond to a Black Panther movie with Chadwick Boseman. The first film was wildly successful for Marvel, making $1.34 billion worldwide against its $200 million budget, but that doesn't guarantee the success of additional films in the franchise.
Director Ryan Cooger Almost Didn't Direct Black Panther 2
Director Ryan Cooger, 36, has recently revealed that he nearly quit directing following Boseman's tragic death from colon cancer. While Cooger did direct the Marvel Cinematic Universe (MCU) sequel Black Panther: Wakanda Forever, he had considered walking away from the film due to emotions he felt.
"I was at a point when I was like, 'I'm walking away from this business.' I didn't know if I could make another movie period, (let alone) another
'Black Panther' movie, because it hurt a lot." Cooger reveals. "I was like, 'Man, how could I open myself up to feeling like this again?'"
Cooger continues, "I was poring over a lot of our conversations that we had, towards when I realized was the end of his life… I decided that it made more sense to keep going."
Black Panther: Wakanda Forever hits theaters on November 11, 2022.