Millie Bobby Brown Wants 'Enola Holmes 3'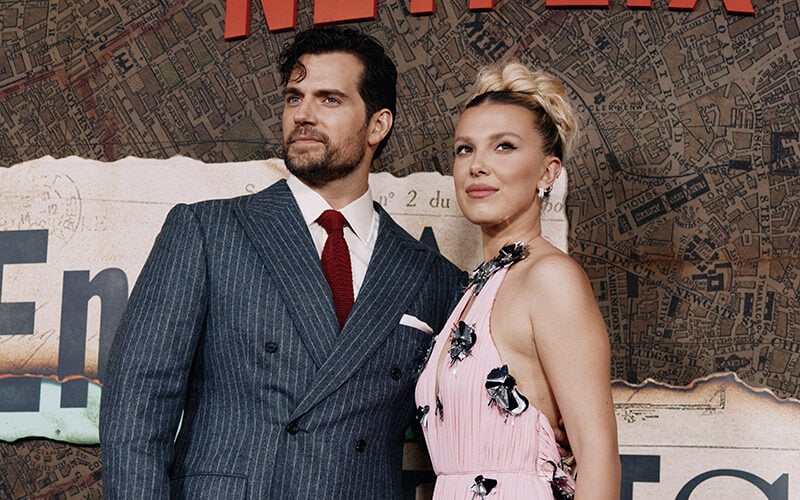 Millie Bobby Brown is already talking about the possibility of Enola Holmes 3. The Stranger Things star currently stars in the title role of the 2022 film Enola Holmes 2, the follow up to Netflix's 2022 mystery detective movie.
Brown, 18, says that she would "obviously" love to star in a third film, because she absolutely adores her character.
"Obviously. I really hope so. I love Enola, and I know that, now, people are very much invested in the character and the plot, and I can only hope that Netflix provides that trust and opportunity once more." Brown states.
Brown also served as producer of both movies, Enola Holmes and Enola Holmes 2. And with filming taking place during the pandemic, the star joked that while no-one on set tested her patience, except Covid.
"Thank goodness I am able to work with wonderful people. There is not one person on that set that ever plays up. Luckily we work with real actors and real professionals, so we are never hit with that issue ever," Brown tells Collider. "The only big diva is Covid that just comes in and sweeps our sets. That's the only thing we tackled. Other than that, no actors were harmed in the making of this film."
What's Next for Millie Bobby Brown?
Aside from the potential for Enola Holmes 3, fans can catch Brown next in the upcoming sci-fi film Electric State, which is currently filming in Atlanta, Georgia. Also starring in the film is Chris Pratt, Stanley Tucci, Billy Bob Thorton, and Anthony Mackie.
Brown has commented on the project saying that she felt the trust put into her by the Russo brothers, Anthony and Joe, who are directing the film.
T"he fact that they were so dead-set on me playing her. That trust in a director with an actor, it's really unheard of, and I don't really get to experience that very often. So the fact that they wanted me only made me want them even more. And to be able to have that opportunity to make this movie with them has been such an amazing experience, and it's just been a really good collaborative effort." Brown reveals.
"It feels like I'm actually working with, I mean, a real, real experienced, experienced team. Their team is incredible, the directors are amazing, obviously, and I've got an amazing cast to be alongside." she adds.
Have you watched Enola Holmes 2 yet? Excited for Electric State? Counting the days until Stranger Things Season 5? Sound off in our comment section below!