James Earl Jones Net Worth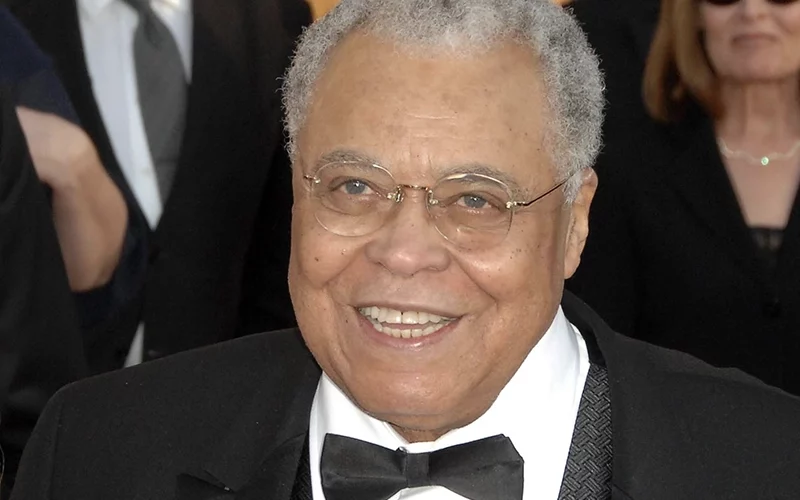 James Earl Jones is an American actor best known for voicing Darth Vader in the Star Wars franchise, voicing Mufasa in The Lion King, and his role in The Hunt for Red October. Since starting his career in Hollywood in 1952, Jones as appeared in more than 185 movies and television series.
While James Earl Jones's net worth primarily comes from his voice acting work, his acting career in front of the camera is also incredibly impressive. Read on to discover Jones's most successful projects and trace his career from beginning until now.
Early Life
James Earl Jones was born in Arkabutla, Mississippi on January 17, 1931. His mother, Ruth Connolly, was a teacher and a maid. His father, Robert Earl Jones, was a boxer who also worked as a chauffeur and a butler. Soon after he was born, his father left the family and went to New York to become an actor.
Jones grew up under the care of his grandparents, spending his childhood on the family farm in Jackson, Michigan. He finished high school in 1949 at the Dickson Rural Agricultural School. And he then took a pre-med course at the University of Michigan with the intention of becoming a doctor. Jones also joined the Reserve Officer Training Corps.
It wasn't long before Jones realized that medicine was not his calling as he developed an interest in the arts. He shifted his studies to the School of Music, Theatre & Dance, where he majored in drama. He completed his Bachelor of Arts degree in 1955.
Acting Career
Jones did not immediately pursue a career in acting because he was commissioned as a second lieutenant in the Korean War. It was only after fulfilling his duty to his country that Jones returned to follow his dreams of becoming an actor.
His first acting experiences were at the Ramsdell Theatre where he used to work as a stage carpenter and crew hand in 1953. After a couple of years, he began acting on stage.
Early Projects
Jones's stage skills quickly developed and by the mid-1960s, he was known as one of the best Shakespearian actors at the time. He had taken on starring roles in plays such as Othello, King Learn, A Midsummer Night's Dream, Measure for Measure and Hamlet.
In 1964, Jones had his film debut in the satirical black comedy Dr. Strangelove by Stanley Kubrick. In the next decade, his theater career continued to thrive. However, he would only appear in a handful of movies. He did get to work with some Hollywood greats like Elizabeth Taylor, Richard Burton, and Sir Alec Guinness.
Jones finally had his first leading role on the silver screen in 1970 when he co-starred with Jane Alexander in The Great White Hope. His performance was well-received by critics and audiences. And as a result, he received a nomination for Best Actor at the Academy Awards. He had won the Tony for his stage portrayal of the same role a year earlier.
In 1977, Jones voiced Darth Vader for the first time in Star Wars: A New Hope. The movie was a massive hit. With a budget of only $11 million, it made $775.4 million, which was practically unheard of at the time. Interestingly enough, Jones was only paid $9,000 for his role. Also starring in the film were Harrison Ford, Mark Hamill, and the late Carrie Fisher.
Paris
Although Jones had appeared in several TV shows since 1963, it was only in 1979 that he finally secured his first leading TV role. He was cast to play Woodrow Paris in the CBS police procedural entitled Paris.
Despite critical acclaim, the show only lasted 13 episodes due to an unattractive time slot. On the bright side for Jones, this show co-starred him with Cecilia Hart, who would later become his wife of more than three decades.
Conan the Barbarian
Jones's next film appearance would be in the 1982 action fantasy film Conan the Barbarian which starred Arnold Schwarzenegger. It was a box office hit that made nearly $69 million globally.
Star Wars: Episode VI – Return of the Jedi
The following year marked the release of Star Wars: Episode VI – Return of the Jedi. As expected, the film was a huge commercial success just like the prior installments.
With a budget of $32.5 million, this third film of the original Star Wars trilogy made more than $475 million by the end of its theater run.
Coming to America
In 1988, James Earl Jones's net worth would get a nice little boost from Coming to America, a film that was written by Eddie Murphy, who also starred in the flick.
It would be one of of Jones's most memorable comedic roles to date. It was a huge blockbuster, making over $288 million worldwide against a budget of $30 million.
Jones was paid $900,000 for his role.
Field of Dreams
The following year, Jones would join the cast of the sports fantasy film Field of Dreams. With Kevin Costner leading the cast, the film went on to make $84.4 million from theaters.
The Hunt for Red October
The blockbusters kept coming for Jones as the decade came to a close. In 1990, he joined Sean Connery, Alec Baldwin, Scott Glenn and Sam Neill in The Hunt for Red October.
The selection of a powerhouse cast paid off, with the film generating $200.5 million against a budget of only $30 million.
Patriot Games
In 1992, Jones was chosen for the role of Admiral James Greer in the film adaptation of the Tom Clancy novel, Patriot Games. Harrison Ford takes the lead role, with other notable actors like Anne Archer, Sean Bean and Samuel L. Jackson also joining the cast.
The film rose to the number 1 spot at the box office over the opening weekend. It eventually generated global revenue of $178 million against a budget of just $45 million.
The Sandlot
In the 1993 coming-of-age sports film The Sandlot, Jones plays Mr. Mertle, a retired baseball player who becomes friends with some young players in the neighborhood.
It was a relatively low-budget film that became a success, earning $34.3 million at the box office. It has also since gained a cult following.
The Lion King
Much of James Earl Jones's net worth can be attributed to his numerous voice work in film and on television. For instance, in 1994, Jones's resonant and very recognizable voice would take center stage in the Disney animated film The Lion King as he portrayed Mufasa.
Joining him in the voice cast are other famed actors like Matthew Broderick, Jeremy Irons and Whoopi Goldberg. The film had a production budget of $45 million and yielded a very impressive $968.5 million from theaters around the globe.
Clear and Present Danger
In 1994, Jones would reprise his role as Admiral Greer in Clear and Present Danger. It is the sequel to Patriot Games, and is also based on another Tom Clancy novel. Harrison Ford again leads the cast which includes new additions like Willem Dafoe, Benjamin Bratt, and Donald Moffat as the President.
Like the earlier film, this was another commercial success. It was able to make more than $215.9 million compared to a budget of $62 million.
In subsequent years, Jones would continue his exemplary work in theater, film, and television. Two decades later, he would have received countless recognition including three Tony awards, one Academy Award, three Emmy Awards, one Grammy Award, and one Golden Globe Award. He would also have received Lifetime Achievement Awards from the Academy, Tony, and the Screen Actors Guild.
Rogue One: A Star Wars Story
Fast forward to 2016, Jones would again voice Darth Vader in Rogue One: A Star Wars Story. Not surprisingly, the film was a blockbuster, making a little over $1 billion at the box office. It did have a rather hefty budget of $200 million.
The Lion King
In 2019, Jones reprised his voice role as Mufasa. He was the only actor in the original cast to return to lend their voice. New cast members included Donald Glover as Simba, Chiwetel Ejiofor as Scar and Beyonce as Nala.
The powerhouse cast helped bring the film earnings to a record-high of $1.67 billion against a sizable budget of $200 million. As of 2023, The Lion King is the highest-grossing film of Jones's acting career.
Star Wars: Episode IX – The Rise of Skywalker (2019)
Jones would channel his Darth Vader voice again in 2019 for Star Wars: The Rise of Skywalker. This would be the last time for him to do so on the big screen as he had already signed an agreement with Lucasfilm allowing the company to digitally generate his voice from archival recordings, for use in future projects.
This latest installment of the Star Wars franchise earned $1.08 billion at the box office, given a budget of $275 million.
Recent Work
Some of Jones's recent work includes the reprisal of his King Jaffe Joffer character in Coming 2 America in 2021. His digitally generated voice is featured in the TV miniseries Obi-Wan Kenobi, where it was featured in four episodes.
Other Ventures
Adding to James Ear Jones's net worth was his work outside of Hollywood as well. With his distinctive voice, many companies certainly wanted to have Jones endorsing their product. Verizon was able to achieve this goal as Jones officially became the brand voice in 1995.
As an homage to Jones's extraordinary contributions to the world of theater, Broadway's Cort Theatre was renamed the James Earl Jones Theatre. This was shortly after a major restoration process that amounted to $47 million.
Real Estate
A large part of James Earl Jones's net worth also comes from his real estate investments over the years, particularly in the New York area. His primary residence is in Pawling, New York.
Personal Life
Jones was married to actress Julienne Marie from 1964 to 1972. They did not have any children.
In 1982, Jones tied the knot with actress Cecilia Hart, whom he met on the set of Paris in 1979. The couple has a son named Flynn. Sadly, Hart passed away in 2016 after battling with ovarian cancer.
James Earl Jones's Net Worth Now
As of 2023, James Earl Jones's net worth is estimated at $40 million. While his acting career is primarily responsible for that number, his brand deals and real estate investments also impacted that number.
Fans of Jones's can see him next in the documentary Broadway: The Next Generation, where he stars as himself.