Samuel L. Jackson's Net Worth in 2023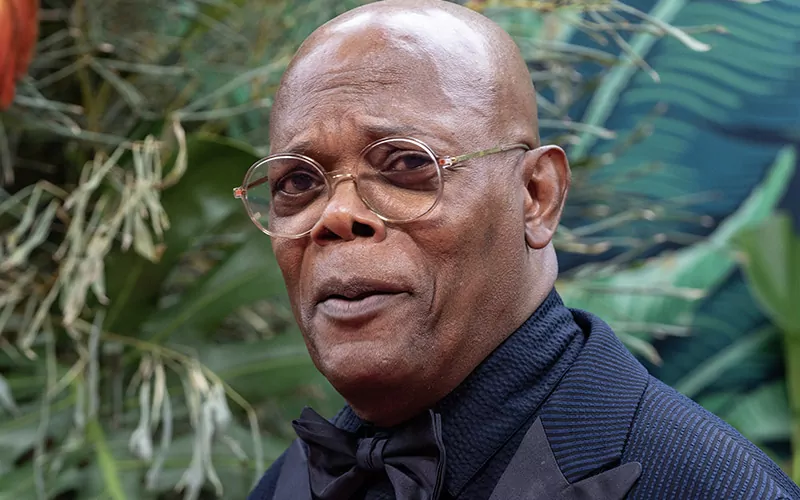 Samuel L. Jackson is best known for his iconic performances in Pulp Fiction, Snakes on a Plane, and Captain Marvel, amongst others. Having first started his career in the early 1970s, Jackson has more than 200 acting credits to his name!
However, his success isn't solely derived from his on-screen ventures. Samuel L. Jackson's net worth also stems from his work as a producer, his distinctive voice acting in video games, and his noteworthy real estate investments. Read on to discover Jackson's most successful projects and trace his career from its beginning until now.
Samuel L. Jackson's Early Years
Samuel Leroy Jackson was born in Washington, D.C., on December 21, 1948. His mother, Elizabeth Harriett Montgomery, was a factory worker, and she raised Jackson in Chattanooga, Tennessee, with the help of her parents, Pearl and Edgar Montgomery. Jackson's father, Roy Henry Jackson, abandoned the family shortly after Jackson was born and died of alcoholism.
Jackon attended Riverside High School in Chattanooga, where he played several instruments, including the French horn, piccolo, trumpet, and flute. After graduating, he attended Morehouse College in Atlanta, Georgia. Jackson initially intended to pursue a degree in marine biology. However, after joining a local acting group, he caught the acting bug and switched majors.
After the assassination of Martin Luther King Jr., Jackson was angry and knew that change was going to take something different. In 1969, Jackson and several of his fellow students held members of the Morehouse College board of trustees (including Martin Luther King Sr.) hostage on the school's campus, demanding curriculum and governance reform.
The college eventually agreed to modify its policy. However, Jackson was charged with and ultimately convicted of unlawful confinement, a second-degree felony, which resulted in his suspension from Morehouse for the next two years. In 1972, he returned to college and earned his Bachelor of Arts in Drama.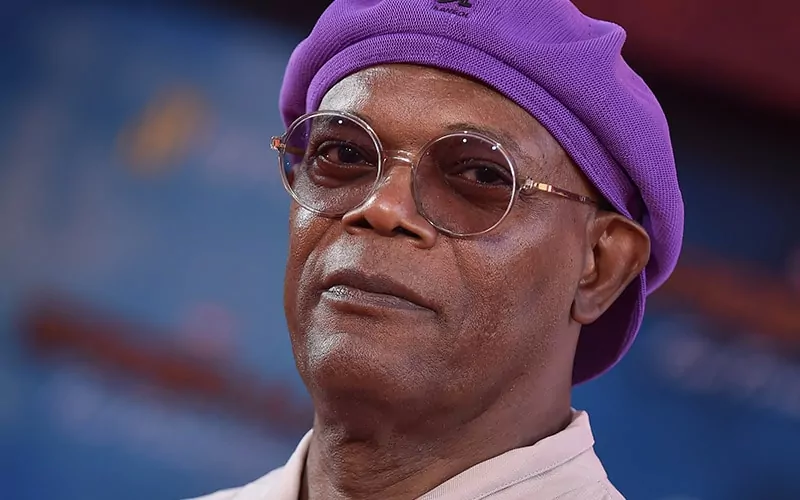 Jackson's Career
Samuel L. Jackson's acting career started in the 1970s. He appeared in a number of TV series and TV movies and even spent some time on stage in New York City. In 1981, while Jackson was performing in A Solider's Play, he met filmmaker Spike Lee. Lee offered Jackson a couple of small parts in his films, School Daze and Do the Right Thing.
During the nineties, Jackson also appeared in a number of films, such as Martin Scorsese's Goodfellas, Jungle Fever, Patriot Games, Amos & Andrew, True Romance, and White Sands. The only reported salary from those films is for 1992's White Sands, in which Jackson reportedly made $75,000 for his role. The film, which co-starred Willem Dafoe and Mickey Rourke, grossed $22 million globally on its $9 million budget.
Without question, Jackson's most successful film of the 1990s was 1993's Jurassic Park. The movie still sits in the eighth spot of Jackson's highest-grossing films, grossing over $1.1 billion globally on its $63 million budget.
Next was the 1994 cult-classic Pulp Fiction, where Jackson starred opposite John Travolta and Uma Thurman as Jules Winnfield. The Quentin Tarantino film had a conservative budget of only $8 million, but it went on to make over $213 million worldwide.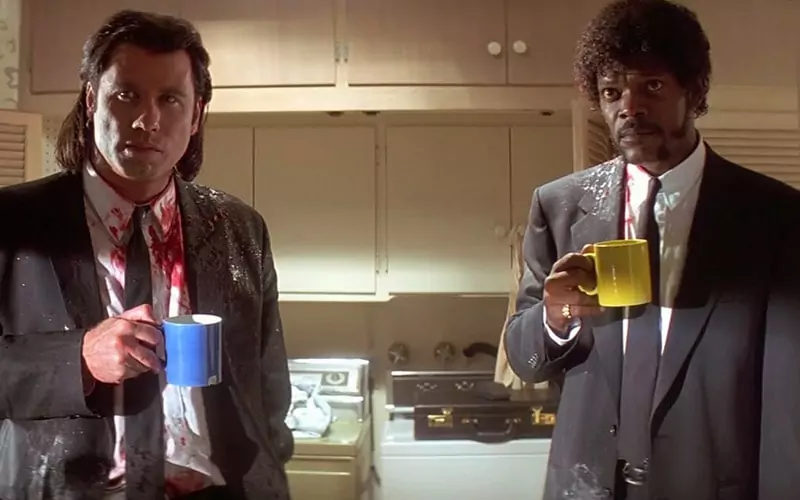 In addition to Pulp Fiction's box office success, the film won 70 awards during the 1995 award season. And it was nominated for an additional 75 awards, including an Oscar nomination for Best Supporting Actor for Jackson.
In 1996, Jackson appeared in Joel Schumacher's A Time to Kill alongside Matthew McConaughey and Sandra Bullock. The film would go on to gross $152.2 million worldwide on its $40 million budget.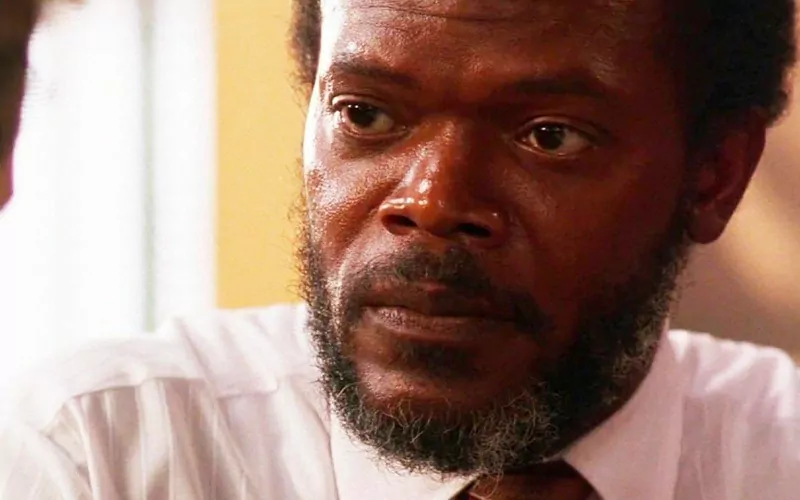 The Star Wars Franchise
Also cracking Jackon's top 10 highest-grossing films is 1999's Star Wars: Episode I – The Phantom Menace, where Jackson played Jedi Master Mace Windu. With a budget of $115 million, the George Lucas movie grossed over $1 billion worldwide.
Jackson would also appear in 2002's Star Wars: Episode II – Attack of the Clones and Star Wars: Episode III – Revenge of the Sith. While neither of the sequels was as successful as Episode I, both grossed over $650 million globally.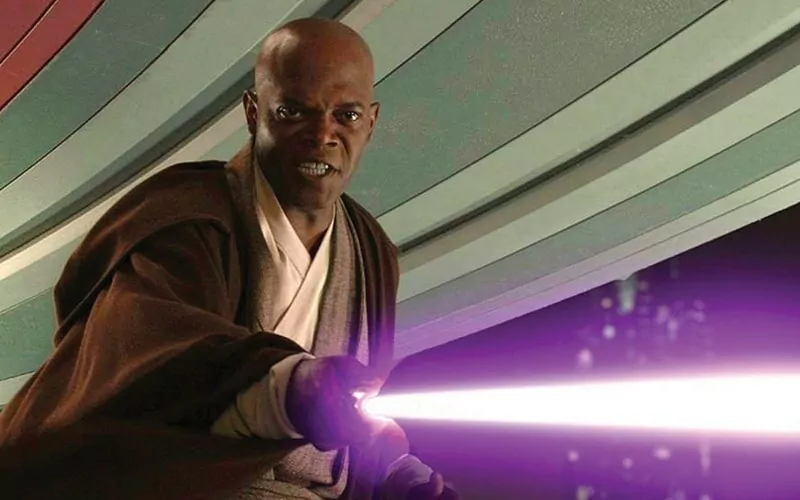 By this point, Samuel L. Jackson's net worth was steadily rising, as was his salary for each film he appeared in. In 2000, he was reportedly paid $10 million to star in Shaft opposite Vanessa Williams and Christian Bale.
The same year, he also starred as Elijah Price in Unbreakable, opposite Bruce Willis. With a budget of $75 million, the film grossed $248 million worldwide, and Jackson was reportedly paid $7 million for his role.
In 2006, Jackson starred in Snakes on a Plane. While not wildly successful, only grossing $62 million on its $33 million budget, the film did leave fans with some of Jackson's most iconic scenes.
Marvel Films
While technically uncredited for the film, Samuel L. Jackson made his first appearance as Nick Fury in the Marvel Cinematic Universe (MCU) in 2008's Iron Man. He would also appear in the sequel, Iron Man 2. Following those movies, he also starred in Thor, Captain America: The First Avenger, The Avengers, Captain America: The Winter Soldier, two episodes of the TV series Agents of S.H.I.E.L.D., and Captain Marvel – just to name a few MCU films.
Marvel significantly boosted Samuel L. Jackson's net worth, most notably with his highest-grossing films to date, 2019's Avengers: Endgame and 2018's Infinity War. The latter would gross $2.05 billion globally on its $321 million budget, whereas Endgame would gross $2.8 billion on its $356 million budget. To date, Avengers: Endgame is the second highest-grossing film of all time, sitting behind James Cameron's 2009 film, Avatar. 
Recent Projects
Jackson also started in 2023's Disney+ series Secret Invasion. And following that project, he starred in The Kill Room, alongside Stranger Things' Maya Hawk and True Blood's Joe Manganiello.
In Fall 2023, he'll also star in The Marvels, revising his role of Nick Fury.
Other Ventures
Outside of his work in front of the camera, Samuel L. Jackson has also done voice acting for video games, such as Grand Theft Auto: San Andreas. He has also done voice-overs for the lead character in the anime series, Afro Samurai. He also voices Gin Rummy in the animation series The Boondocks.
Also impacting Samuel L. Jackson's net worth is his investments. He is an angel investor, having invested in Dave's Hot Chicken in 2021. Jackson wasn't the only big-name investing in the company. Drake and Boston Red Sox's Tom Wener are also angel investors for the company.
One of Jackson's most consistent and largest brand endorsement deals comes from Capital One Bank. He is reportedly paid eight figures a year to appear in advertisements for the brand. Additionally, he's also appeared in commercials for Apple, Brioni, and Adidas, just to name a few.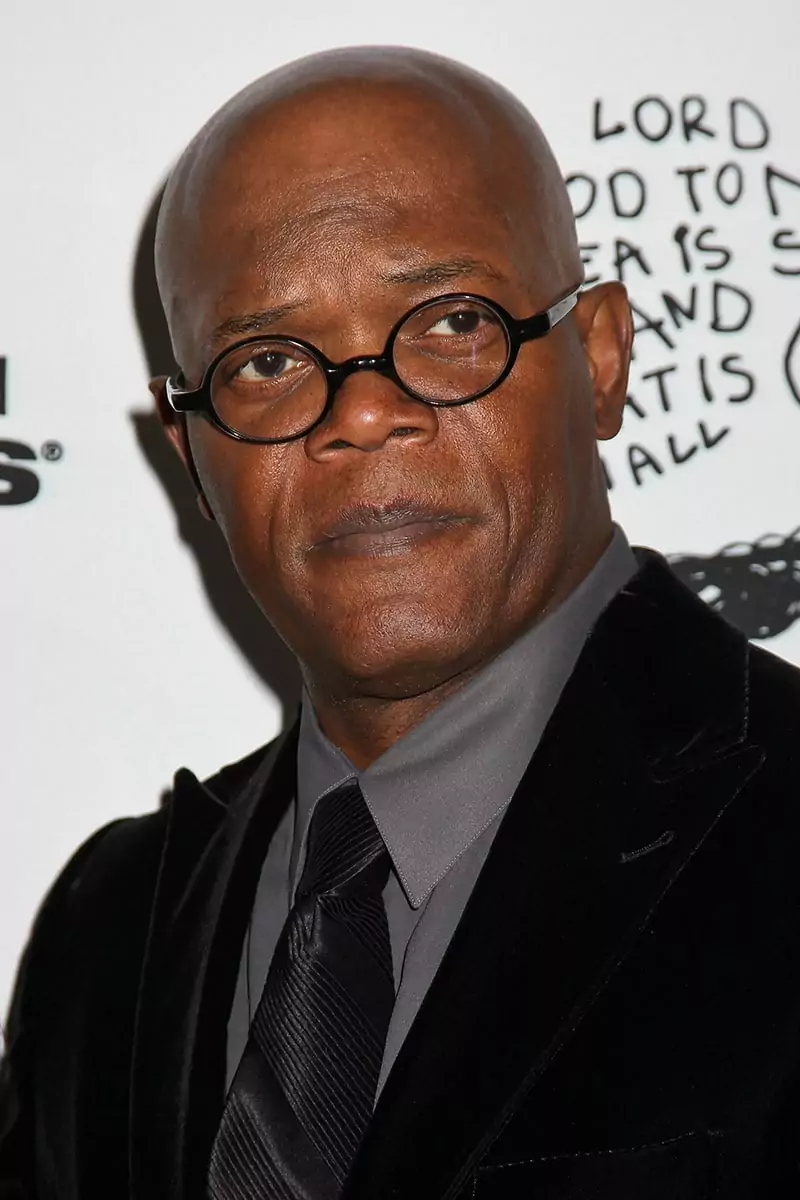 Real Estate
Real estate investments also impact Samuel L. Jackson's net worth. In 1997, Jackson and his wife sold a Harlem brownstone for $125,000. In 2000, Jackson purchased an $8.35 million home from actress Roseanne Barr in the gated community of Beverly Park. Today, the property is estimated to be worth $20 to $30 million.
In 2005, the couple purchased a $4.8 million home in Manhattan from former NBA player Greg Anthony. They would later list the 3,000-square-foot apartment in 2018 for $12.95 million, before later raising the price to $13 million.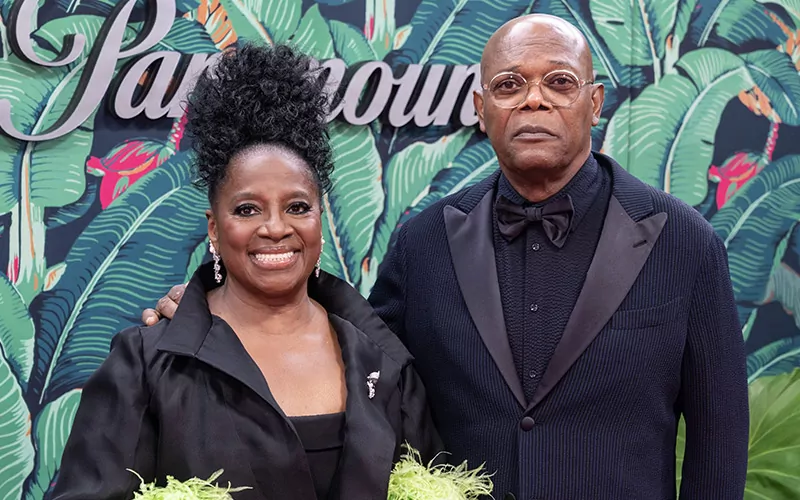 Jackson's Personal Life
In 1980, Jackson wed LaTanya Richardson, an actress and producer. The couple met while in college in Atlanta, and have one daughter, Zo, who was born in 1982.
The family is actively involved in a number of charities. Their initiatives cover organizations that support equal rights, Alzheimer's disease, and education. Jackson became involved in Alzheimer's disease awareness after his mother was diagnosed with the disease, she was the sixth family member to be affected.
When it comes to Jackson's genealogy, DNA tests have traced his heritage to Gabon and, in particular, the Benga people. Thus, he was made a naturalized Gabon citizen in 2019.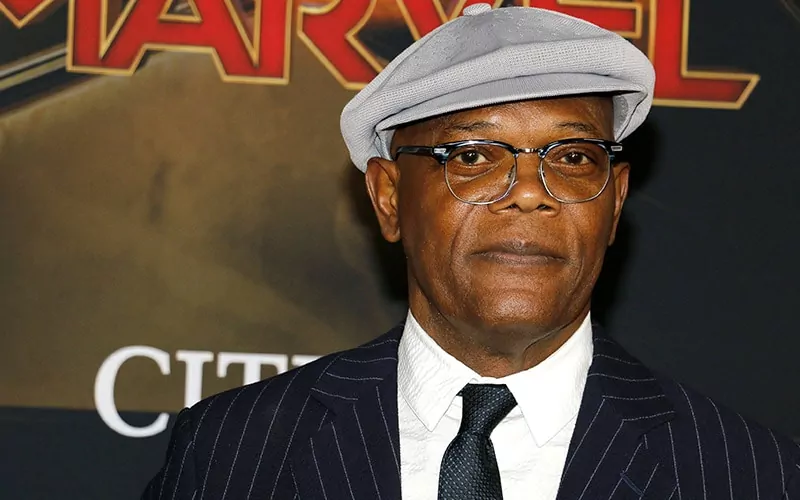 Samuel L. Jackson's Net Worth in 2023
As of 2023, Samuel L. Jackson's net worth is estimated at $250 million. And that number will only continue to grow with all the work that Jackson has lined up – both in front of the camera and behind it.
On average, Jackson makes about four films per year. In 2011, according to the Guinness Book of World Records, he was the highest-grossing actor of all time. At the time, his movies had made over $7.4 billion at the box office. 
Fans of Jackson can see him next in 2023's The Marvels as he returns to the role of Nick Furry. In 2024, he'll voice Vic in the animated film, Garfield, alongside Chris Pratt. Additionally, he'll also star in Matthew Vaughn's Argylle alongside Henry Cavill and Bryce Dallas Howard.
Posted: October 2, 2022 / Last Updated: October 1, 2023