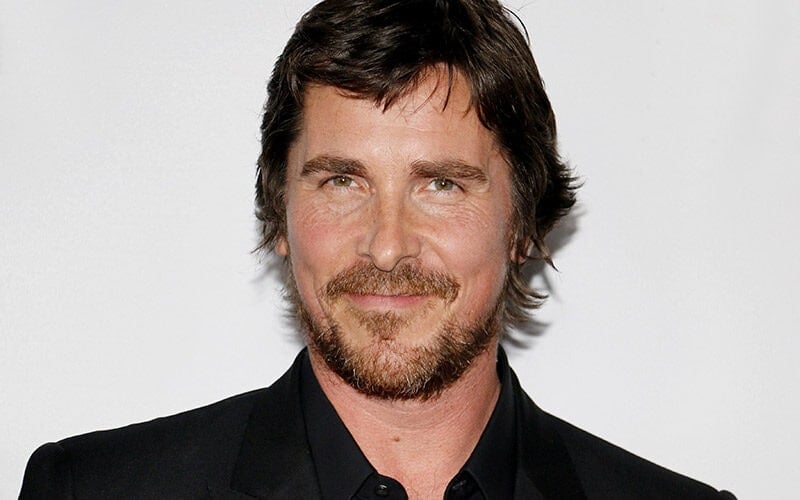 Christian Bale is an English-born actor best known for his roles in The Dark Knight, American Psycho, and Ford v Ferrari. Having started his career in entertainment in the mid-80s, Bale has more than 50 acting credits to his name.
Though, it's not just his work on the big screen that has added to his sizable success. Christian Bale's net worth has also been impacted by his work as a producer in addition to his real estate investments. Read on to discover Bale's most successful projects on the big and small screen and follow his career from the start until the present day.
Early life
Christian Charles Philip Bale was born on January 30, 1974, in Wales to David Bale and Jenny James, both English. His mother was a circus performer, while his father was an entrepreneur. Both of Bale's grandfathers were into performing as well, one being a comedian while the other was a John Wayne stand-in.
Bale and his family frequently relocated until settling in Bournemouth, England. He left school when he was only sixteen. And his parents divorced a year later. After that, he moved to Los Angeles with his father and sister.
Receiving ballet training as a child, Bale began Bale acting at age eight, appearing in a fabric softener commercial and a Pac-Man cereal ad. He had no formal acting training, but after appearing in numerous school plays, Bale starred alongside Rowan Atkinson in the 1984 stage production The Nerd in the West End.
Acting Career
Bale decided to pursue acting professionally at just ten years old. He would bag a minor role in the 1986 TV film Anastasia: The Mystery of Anna. The film starred Steven Spielberg's then-wife, Amy Irving, who recommended Bale for the director's 1987 movie Empire of the Sun.
Bale delivered an outstanding performance in the filming, portraying a British boy in a Japanese internment camp during World War II. As a result, he gained recognition from the National Board of Review of Motion Pictures, winning a Juvenile Actor Award.
Despite his newfound success on the big and small screen, Bale didn't have it easy in school. He experienced bullying in school and almost gave up on acting until Kenneth Branagh offered him a role in 1989's Henry V. The film drew him back in front of the cameras.
In 1992, Bale would star in Newsies, a musical that would become a cult classic for Disney, despite doing terribly at the box office. The movie made $2.8 million worldwide on a $15 million budget and would see a slower trickle of success over time.
Eventually, the original film spawned the Newsies Broadway musical in 2011 and Newsies: The Broadway Musical film in 2017. And in 2012, the Broadway musical itself was the fastest of any Disney musical on Broadway to turn a profit.
In 1995, Bale would continue his relationship with Disney, voicing the supporting character of Thomas. And in 1999, he would play Demetrius in the film adaption of the Shakespeare play Midsummer Night's Dream. He co-starred with Kevin Kline and Michelle Pfeiffer in the movie.
The Early 2000s
2000 brought one of Bale's most notable roles to date with American Psycho, a Bret Easton Ellis novel to film adaptation. He played Patrick Bateman, which the production company Lionsgate originally wanted to give to Leonardo DiCaprio. In fact, Lionsgate offered DiCaprio $20 million for the film, but director Mary Harron knew she wanted Bale. She also noted that DiCaprio's fanbase of teenage girls, thanks to Titanic's success, would have brought the wrong audience into the theater. And the film likely would have traumatized them.
American Psycho was released at the Sundance Film Festival and proceeded to build a cult following for Bale. The film would go into wide release shortly after, grossing just over $34 million worldwide on its initial $7 million budget.
Despite the success of the film, the next four years weren't as big for Bale. Critics described his appearances in several films like Shaft (2000) and Reign of Fire (2002) as mediocre. But 2004 would bring another challenging role with The Machinist, which would bring praise from both fans and critics alike.
Bale prepared for the role by drinking whisky and smoking cigarettes. His diet was mainly an apple, black coffee, and one can of tuna every day. This regimen made him lose 63 pounds. Despite positive reviews, the film didn't perform well at the box office, earning $8.2 million on its $5 million budget.
In 2004, Bale lent his voice in Howl's Moving Castle, a Japanese film adaptation of a novel with the same title. And then in 2005, he joined the cast of Harsh Times as a traumatized war veteran.
The Dark Knight Trilogy and the In-between Projects
Christian Bale's net worth was about to see a big influx after being cast in 2005's Batman Begins as Bruce Wayne, an American billionaire-slash-superhero. Director Christopher Nolan chose Bale because he saw the balance of light and dark in the actor.
The film would pose another major physical challenge for Bale. This time instead of losing weight, he would have to bulk up. Bale put on 100 pounds for the movie and underwent intense training with martial arts and weapons as well. It was worth it, though. Batman Begins would earn $376.3 million on its $150 million budget, making it Bale's fourth most successful film. Additionally, Bale would win the MTV Movie Award for Best Hero in 2006.
This film was one of the first significant additions to Christian Bale's net worth. He made $9 million for his work on the film, and that salary would only continue to increase with the next two films.
In 2008, Bale starred alongside the late Heath Ledger in The Dark Knight, the second installment in the Batman trilogy. The film grossed over $1 billion worldwide on its $185 million budget, making it Bale's second most successful film of all time. Bale earned a $10 million salary base for the film and received an additional $20 million performance bonus.
It would be a few years before Bale would return to the big screen as Batman. So he took on a number of projects, including Terminator Salvation, where a controversy ensued between him and the cinematographer. Bale would later apologize, saying he was "way out of order". The film was released in 2009 to mixed reviews. It grossed $371 million worldwide on its $200 million budget.
2010 brought one of Christian Bale's most phenomenal roles to date with The Fighter. He played a boxer struggling with drug addiction, and Mark Wahlberg co-starred as his brother. He won several awards for the film, including a Golden Globe for Best Supporting Actor and an Academy Award for Best Supporting Actor.
In 2012, Bale reprised his Batman role in The Dark Knight Rises for the final time. It surpassed the second movie, with critics regarding the trilogy as one of the industry's most successful film franchises. The film made $1.08 billion on its $250 million budget, $15 million of which was Bale's salary for the film. The Dark Knight Rises is Bale's most successful film to date.
Recent Films
2013 would bring American Hustle, where Bale would play Irving Rosenfeld, a scammer inspired by a real-life con artist. The film was a box office hit, making just over $250 million worldwide on its $40 million budget.
Bale was paid $2.5 million and received nine backend points for the film, meaning he would receive 9% of the film's gross income. Bale would end up giving co-star Jennifer Lawrence a point on the film, as did co-star Bradley Cooper and a few others, to bring up her lower salary.
American Hustle was another physically demanding role for Bale. He ended up with a herniated disc after putting on 43 pounds for the role. However, his work didn't go without notice. His work on the film earned him Golden Globe and Academy Award nominations. Furthermore, the film is Bale's eighth most successful film to date.
Once again, the star changed his appearance for a role in Adam McKay's Vice, the comedy-drama released in 2018. He lost 40 pounds for his role as US Vice President. While the film didn't perform great at the box office, only making $76 million worldwide on a $60 million budget, Bale did win a Golden Globe Best Actor Award for his performance.
Christian Bale starred opposite Matt Damon in Ford v Ferrari in 2019. The movie was a success at the box office, making $225 million worldwide on its $97 million budget, making it Bale's 10th most successful film of all time.
In 2022, Bale joined the Marvel Cinematic Universe as Gorr the God Butcher in Thor: Love and Thunder. The film sits in the third spot of Bale's most successful projects to date, making $751 million worldwide on a $250 million budget. It's reported that Bale made $10 million for his work on the film.
Real Estate
Christian Bale calls Brentwood, Los Angeles home. He and his wife purchased a home there in 2017 for $8.8 million. Additionally, they also own an 8.5-acre ranch in the area, for which they paid $13.5 million in 2008.
They also own a home in Santa Monica, for which they paid $1.765 million in 2001.
Personal life
Christina Bale has been living in Los Angeles since the '90s and holds US citizenship. He has two children with his wife Sandra Blažić, a former model. The couple actively supports different causes, including Greenpeace and the World Wide Fund for Nature.
He made the headlines in July 2008 after his mom and sister reported the actor for an alleged assault. Bale denied all allegations, stating that the issue was a deeply personal matter. The prosecution later dismissed the legal action due to a lack of evidence.
Christian Bale's net worth
As of 2002, Christian Bale's net worth is estimated at $120 million. Between his work in front of the camera and behind it as a producer, Bale's net worth will only continue to rise in the coming years.
Fans can expect to see Bale next in Amsterdam alongside Margot Robbie and The Pale Blue Eyes alongside X-Files star Gillian Anderson. He'll also appear in The Church of Living Dangerously. In addition to starring in these three, Bale will also serve as a producer for all three movies.