Jenna Fischer and John Krasinski: Why They Never Dated Despite Their Powerful On-Screen Chemistry in 'The Office'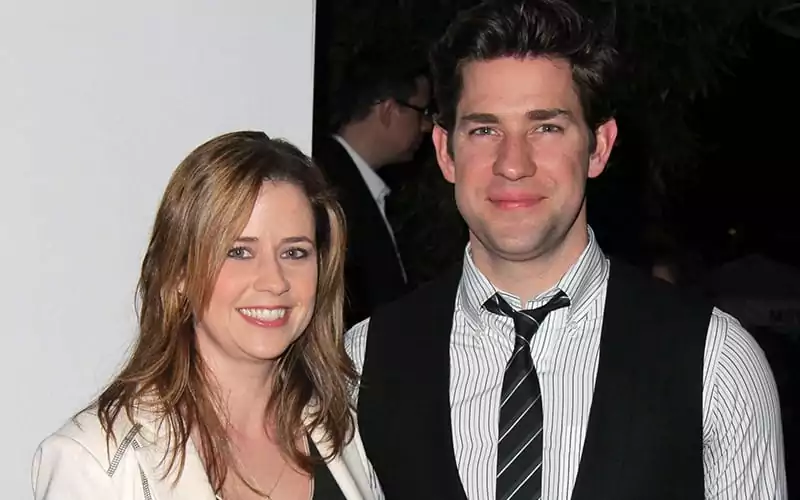 Among all the sitcoms gracing television screens over the last few decades, few have achieved the enduring acclaim of NBC's The Office. From 2005 to 2013, the mockumentary-style show won the hearts of millions, leaving a legacy that endures as people still discuss it and create memes inspired by its brilliance.
At the core of The Office's appeal lies its remarkable writing, stellar performances, and impeccable execution. However, the true magic that kept audiences captivated for eight long years was the on-screen relationships, namely that of Jim and Pam. One such extraordinary bond was the one shared by Jim and Pam, portrayed by the talented Jenna Fischer and John Krasinski, respectively, setting the gold standard for Office romance.
Did Jim and Pam date in real life?
That is the question many fans of The Office have asked, as Jenna Fischer and John Krasinski's on-screen chemistry was so palpable. However, fate had a different plan for Fischer and Krasinski off-screen. Despite clicking from the moment they met, their connection never metamorphosed into a romantic relationship; instead, they became the best of friends.
"They filmed us with a camera for two days, mixing and matching us. And over the course of that two days, I was mixed and matched with John several times. And after the second day, we were walking out of a scene, and he turned to me and he said, you're my favorite Pam. I hope you get this job," Fischer says, recalling her first scenes acting with Krasinski.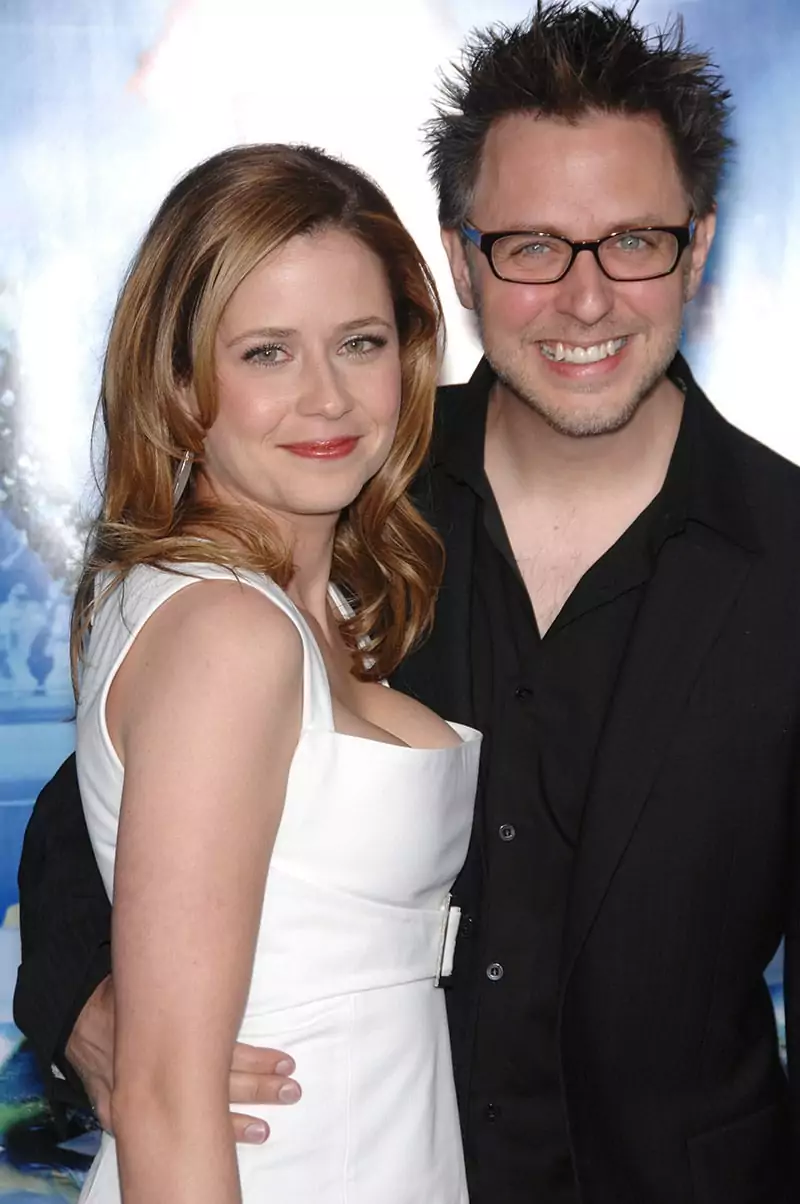 John Krasinski and Jenna Fischer were already in other relationships
Fans couldn't help but yearn for their favorite on-screen couple to become a reality. However, circumstances were not in their favor. When they first crossed paths, Fischer was already married to acclaimed filmmaker James Gunn, while Krasinski was dating Rashida Jones. It seemed that destiny had other romantic paths for them to traverse.
As fate would have it, Fischer and Gunn's marriage eventually came to an end in 2008. And Krasinski and Jones would split in 2006. And by 2008, Krasinski met his soon-to-be-wife, Emily Blunt, while dining out with fellow actor, Justin Theroux.
Blunt and Krasinski hit it off and quickly fell head over heels for each other, eventually tying the knot in 2010, marking the beginning of a beautiful journey together.
Jenna Fischer and John Krasinski's real life relationship
While some might find it heartbreaking that Jim and Pam never evolved into reality, it is heartening to know that Fischer and Krasinski's real-life bond is nothing short of magical. Their friendship is a testament to the deep respect and admiration they hold for each other. Even after The Office's conclusion, their mutual affection continues to shine bright.
In interviews, Krasinski spoke warmly of Fischer, expressing his willingness to work with her again. Fischer, in turn, echoed these sentiments, emphasizing their amazing friendship and love for each other. The chemistry that once graced the screen as Jim and Pam has now transformed into a profound friendship, firmly grounded in reality.
Fischer openly admitted the complexities of having an intimate on-screen relationship with someone while maintaining a genuine friendship off-screen.
"It is the strangest thing to have a long-term fictional love interest. It's a type of relationship that is very intimate, and it's very powerful. But it's fictional. I mean, there is a part of me that is Pam. And there's a part of him that is Jim, and that part of me is in love with that part of him. But in real life, we are just friends." Fischer says, describing her relationship with Krasinski.
Where are Jenna Fischer and John Krasinski today?
Today, Jenna Fischer is happily married to Lee Kirk. And John Krasinski revels in marital bliss with his dream girl, Emily Blunt. The four of them frequently come together, sharing a strong bond that extends beyond the camera lens. Blunt and Fischer have become friends, adding another layer of warmth to their intertwined lives.
In retrospect, The Office might have left fans yearning for a real-life romance between Jim and Pam. But it gifted us an enduring friendship between Jenna Fischer and John Krasinski—a bond that stands as a testament to the show's timeless magic and the power of genuine connections both on and off the screen.
Curious where other members of The Office cast are today? Take a look at what the cast has done since the series wrapped.