Will There Be a 'Black Adam' Sequel? Dwayne 'The Rock' Johnson Weighs In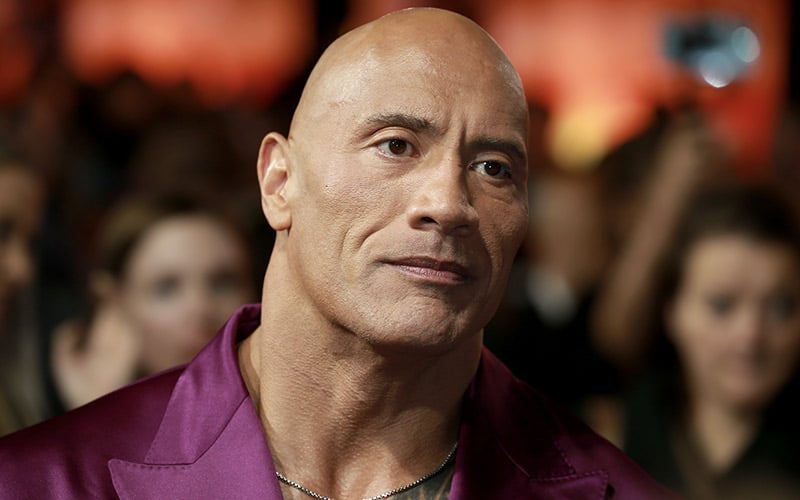 Will there be a Black Adam sequel? Fans of the 2022 film, which made over $393 million globally, have expressed concern over the future of the franchise with all the changes in 2023 at DC Studios. And Dwayne 'The Rock' Johnson is sharing additional news, which doesn't leave much hope for future films.
According to Johnson, 51, the Black Adam sequel has been dropped by DC Studios due to all the leadership changes that have unfolded. Johnson was hopeful for a whole franchise around the DC Comics character. However, the future movies were axed after James Gunn and Peter Safran took over at the studios.
"'Black Adam' got caught in a vortex of new leadership. And at that time, as we were creating 'Black Adam', developing it, shooting 'Black Adam'… it was so many changes in leadership," Dwayne Johnson said on a recent episode of Kevin Hart's Hart to Heart show.
"And as you know, anytime you have a company, but especially that size and magnitude that's a publicly traded company, and you have all those changes in leadership, you have people coming in who, creatively and fiscally, are going to make decisions that you may not agree with," Johnson added.
Axing the Black Adam sequel is a mystery to Dwayne Johnson
The studios dropping the Black Adam sequel (and future films in the franchise) will always be a mystery to Johnson.
"You have the biggest opening of your career. Sure, no China, that could've been maybe 100, maybe 200 million more dollars," Johnson notes. "You're establishing a new superhero. And you want to grow out the franchise. You bring back Superman and Henry Cavill – the world went crazy… we created a diverse superhero portfolio, where we have just men and women of color in 'Black Adam 2' as well."
"As business-minded people who are always thinking audience first. Yes, we look at and respect the bottom line economically. But also when you think about opportunity and creating opportunity and creating things that are fresh and delivering for the audience, which is our number one boss… When that wasn't looked at through that lens, it makes things a little bit more challenging." Johnson added.
Ahead of the release of Black Adam in October 2022, Johnson was already talking about his plans to further develop the character within the DC Universe. He was excited to expand the character. However, it was in December 2022 that Johnson first announced that plans for a Black Adam sequel had halted. And they would not be resuming anytime soon. 
While a Black Adam sequel isn't in the current future plans of DC Studios, it doesn't mean we'll never see the character again in future DC films. Never say never when it comes to superhero films.
But in the meantime, fans of Dwayne "The Rock" Johnson can look forward to seeing him next in the Atlanta-filmed action-adventure comedy Red One. Additionally, Johnson has seven other projects in various stages of production. And he has even more (IMDB Pro lists 29) in various stages of development!