'The Last of Us' Season 2: Release Date Speculation, Cast, News, and More!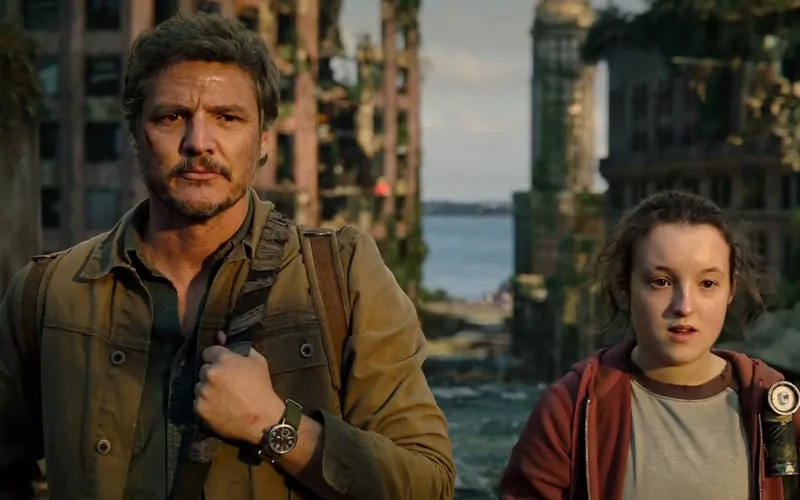 When The Last of Us premiered earlier this year, fans quickly became invested in Joel and Ellie's journey. And while fans of the video games have an idea of what lies ahead, those that haven't played the games aren't as aware. With a second season in the works, here's what we know about The Last of Us Season 2 so far.
Watch out, there may be spoilers ahead from season one.
Warner Bros. Confirms The Last of Us Season 2
With a show that's so popular, it's not hard to see why Warner Bros. gave the go signal for season two. The studio greenlit The Last of Us Season 2 after two episodes of the first season aired. The show, based on a popular video game, received a record high in viewers with 8.2 million people tuning in to watch.
Executive Producer Neil Druckmann expressed thanks for the reception of the show in a statement. "I'm humbled, honored, and frankly overwhelmed that so many people have tuned in and connected with our retelling of Joel and Ellie's journey. The collaboration with Craig Mazin, our incredible cast and crew, and HBO exceeded my already very high expectations."
"Now we have the absolute pleasure of being able to do it again with season two! On behalf of everyone at Naughty Dog and PlayStation, thank you!" said Druckmann.
The record-high viewership wasn't the only thing The Last of Us received upon its premiere. It also received 24 Emmy nominations for the 2023 Emmy Awards. The show is even up for Best Drama Series at the Emmys.
It's no wonder why Warner Bros. decided to continue Joel and Ellie's story. Fans of both the game and the show will also get to see what happened after the cliffhanger that was season one.
Who Will Be in Season 2?
Aside from Pedro Pascal and Bella Ramsey, Gabriel Luna as Tommy, and Rutina Wesley as Maria are expected to be back for season two. As for the new characters, such as Abby and Dina, casting is currently paused due to the ongoing strikes. However, The Last of Us is faced with a challenge for season two because of the time jump. The time jump in question will see a much older Ellie.
The showrunners described Ramsey's casting as "lightning in a bottle" and there was no question regarding her reprising of Ellie. Mazin also said that Ramsey's now Ellie's age in The Last of Us Part II.
"The only way we would ever, ever consider recasting Bella is if she said, 'I don't want to work with you guys anymore,'" said Druckmann, according to IGN. "Even then, I'm not sure we would grant her that. We might still force her to come back to season two."
Ramsey also confirmed that she's coming back as Ellie for The Last of Us Season 2. Ramsey shared the excitement for the second season in a post on X (formerly Twitter).
What's In Store for Season 2?
Fans should prepare for quite an emotional ride following the events of season one. In The Last of Us Part I, there was a focus on love and hope. As for Part II, it's expected to be focused on the fallout that surrounds Joel's actions, with revenge and hatred as a central theme.
Ramsey also mentioned the concept in an interview with Variety about the second season.
"It's darker. It's really a story about revenge and a continuation from the first season about the dangers of unconditional love," Ramsey told Variety.
The Last of Us Part II
The Last of Us Part II takes place a few years after the first game. With that in mind, it's likely that HBO will stick with the time jump. But the game includes flashbacks from the previous years so it remains to be seen how the story is going to be adapted.
There's no official announcement from HBO on whether the show will move past season two. But Mazin and Druckmann hinted there would be more action and more zombies to come.
Separately, Mazin told Deadline that prior to the strike, the script for episode one of The Last of Us Season 2 was already finished.
"We know what the whole season is, and I was actually able to get to write and submit the first episode right before the deadline hit," said Mazin. "So now, I'm just walking around kind of brain-writing, I guess, which I don't think is scabbing. I take walks and I think through the scenes because when the bell rings and this is over because the companies have finally come to their senses, I'm going to have basically shoot myself out of a cannon because we really want to try and get this show on the air when it's supposed to be on the air."
Would Season 2 Mark the End for The Last of Us?
The popular video game the show is based on is a two-parter. However, that doesn't mean that the show will also stick to two seasons.
Speaking with GQ, Mazin, and Druckmann were asked if the second season is adapting the whole of The Last of Us Part II. Druckmann stressed that it will be more than one season. Mazin also stressed that it wasn't and the two co-creators wouldn't say how many seasons either.
"You have noted correctly that we will not say how many. But more than one is factually correct," Mazin told GQ.
The Last of Us Season 2 Release Date Speculation
As to when the second season will premiere, it's hard to say. The show's star Pedro Pascal previously hinted to Collider that production for season two may start this year. However, this was before the WGA started its writers' strike in May followed by the SAG-AFTRA strike. Both strikes effectively halted productions, so this would include The Last of Us.
Variety also reports that there is a chance that they could start filming new episodes "in early 2024" in Vancouver, Canada. Bella Ramsey also suggested that they may start filming "as soon as the end of this year."
While Mazin and Druckmann are excited to start working on new episodes, they are currently not working as part of the WGA strike.
"I can't wait to get back to work, but unfortunately I have to wait," Mazin told Entertainment Weekly. HBO also said it was looking to give The Last of Us Season 2 a 2025 premiere date. But with the ongoing strikes, it's possible that fans may see new episodes by 2026 at the latest.
Separately, Mazin told Deadline that the team "got pretty far actually" prior to the WGA strike.