'The Summer I Turned Pretty' Season 3: Release Date Speculation, News, Cast, and More
The Summer I Turned Pretty Season 3 is happening! As one of the most successful series to hit Amazon Prime Video, fans are already curious about what lies ahead for Belly, Conrad, and Jeremiah.
Here's what we know about The Summer I Turned Pretty Season 3 and when we might see it return to the small screen.
The Summer I Turned Pretty Season 3 Renewal
Prime Video announced on August 3 that The Summer I Turned Pretty is renewed for a third season. The show is based on Jenny Han's novels of the same name. It's also the second set of works from Han that have been brought to life on the small screens.
"We've been delighted to see the passion with which fans have embraced The Summer I Turned Pretty, making Summer Fridays an entertainment phenomenon," said Amazon and MGM Studios head of television Vernon Sanders in a press release.
"This charming, deeply heartfelt series has shown the breadth of our customer base, appealing to a young, diverse set of viewers. Jenny Han is a gifted storyteller whose fans have been clamoring for the third chapter of this story. We're excited today to share the news that they have a lot more Summer to look forward to. Thank you to Jenny Han, Sarah Kucserka, and Karen Rosenfelt, and our friends at wiip for their remarkable work and partnership," said Sanders.
The Summer I Turned Pretty Cast
We can expect the main cast to return for The Summer I Turned Pretty Season 3. This includes Lola Tung as Belly, Christopher Briney as Conrad, Gavin Casalegno as Jeremiah, Sean Kaufman as Steven, Rain Spencer as Taylor, and Jackie Chung as Laurel.
Other stars expected to return for season three include Alfredo Narciso as Cleveland Castillo, Colin Ferguson as John Conklin, Tom Everett Scott as Adam Fisher, and David Iacono as Cam. The cast members introduced in season two including Kyra Sedgwick as Julia and Elsie Fisher as Skye may also return.
Rachel Blanchard, who played the late Susannah Fisher, may also return in flashbacks.
The Summer I Turned Pretty Season 3 Storyline
Season 3 of The Summer I Turned Pretty will likely follow Han's third novel, We'll Always Have Summer. The book is set two years after It's Not Summer Without You. Belly once again finds herself in a dilemma over the Fisher brothers. It's in the third and final book that Belly makes her choice.
In June, the show's cast all hoped that season three would adhere to the third book as much as possible.
"I know Jenny is really just strong on staying as true to the book as possible and hitting the main parts," said Casalegno.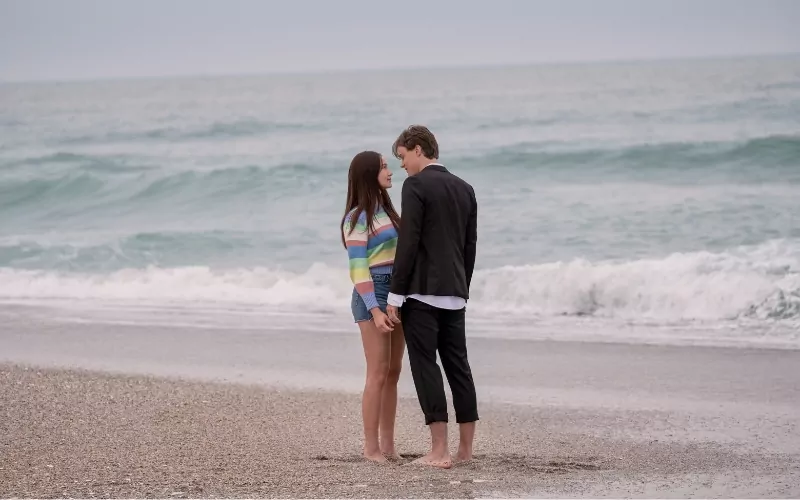 "There's so many different ways you could go about it. There's a blueprint of a book, which we've been lucky to have for two seasons now, just such a solid blueprint for us, and to have Jenny on set with us has been incredible," said Tung.
Fans of the books spotted an easter egg during the season two finale.
In the flashback of Belly's last conversation with Susannah, she arrives as she is writing letters in bed. A mix-up occurs with Susannah trying to put the letters in the envelopes to put them out of the way. In the third book, the mix-up leads to Susannah's letter to Conrad getting into the hands of Jeremiah.
The Book Synopsis
The official synopsis of Han's book, We'll Always Have Summer, reads:
"Belly has only ever been in love with two boys, both with the last name Fisher. And after being with Jeremiah for the last two years, she's almost positive he is her soul mate. Almost. While Conrad has not gotten over the mistake of letting Belly go, Jeremiah has always known that Belly is the girl for him. So when Belly and Jeremiah decide to make things forever, Conrad realizes that it's now or never – tell Belly he loves her, or lose her for good. Belly will have to confront her feelings for Jeremiah and Conrad and face the inevitable: She will have to break one of their hearts."
Han told Variety in June 2022 that it is a television adaptation after all.
"My priority has always been that I want fans of the book to feel really satisfied by the story we're telling, but also for them to know that this is an adaptation in a new medium, so it's not going to be exactly the same. I think those are sort of the two things that are always in my head. I don't want to spoil too much but the books have been out for a while. You never know what could happen with the show. I was open-minded going into it. I was considering a lot of different possibilities," the author explained.
The Summer I Turned Pretty Release Date Speculation
The renewal of The Summer I Turned Pretty came ahead of the ongoing WGA and SAG-AFTRA strikes. Prime Video made the announcement in a post on Instagram.
"For everyone living for the hope of a season three," said Prime Video in the post. The platform added that "production will not begin until after negotiations are resolved."
In a post on Instagram, Han said season three will have up to 10 episodes. This means Season 3 will have two more episodes than the first two seasons.
"So excited to finally share that we're coming back to Cousins for Season 3. And this time we'll have 10 episodes. It's been hard not being able to work on the show because of the ongoing strikes, but we can't wait to get going on Season 3 as soon as we're able," said Han.
So this means we'll likely see the upcoming season by the latter half of 2024 or possibly in 2025.
For now, fans can rewatch the first two seasons all over again on Prime Video.
For fans of Han's works, you can also check out her To All The Boys trilogy on Netflix: To All The Boys I've Loved Before, P.S. I Still Love You, and Always and Forever, Lara Jean. The trilogy also led to a spinoff series, XO Kitty, focusing on Lara Jean's sister Kitty.