'Black Mirror' Season 7: Probing Release Date Rumors, Cast Updates, and Renewal Speculations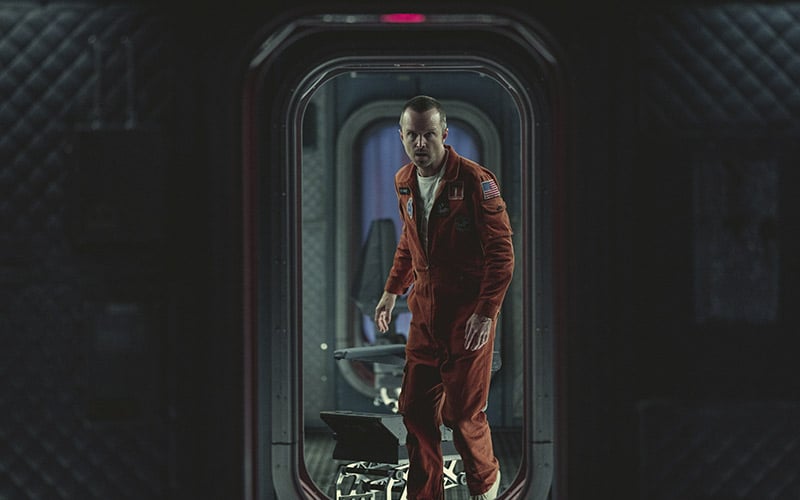 Following a four-year hiatus, Black Mirror recently premiered its sixth season on Netflix. The return of the series sparked questions about whether or not Netflix would order Black Mirror Season 7.
Here's what fans need to know about a potential Black Mirror Season 7.
Black Mirror News
Black Mirror Season 6 premiered in June 2023 on Netflix after a hiatus of four years. Created by Charlie Brooker, Black Mirror's newest season was made up of five equally dark and twisted episodes. Despite the lengthy wait, the show still managed to become one of the most-watched shows on Netflix since premiering on British television in 2011.
The show was originally an anthology of stories suggesting dark and unsettling futures for the world because of the obsession with technological progress. However, people who watch the show also suggest that the problems society faces today mostly exceed its predictions.
Speaking to the Financial Times, Brooker explained how Black Mirror came to be.
"The show began because I wanted to do something that was unlike other programs, and had a lot of variety in it because it stops me getting bored," said Brooker.
What Happened in Season 6
Season six of Black Mirror continued its dystopian anthology by experimenting with tones such as Beyond the Sea and Demon 79. The series also experimented with its narrative, steering away from technology being the main focus of the stories. This change led to mixed reviews from fans and critics.
Brooker explained why Season 6 was so different from the previous one.
"I don't want to sit here feeling like I'm in a box where I have to write an episode about NFTs or whatever's on the tech pages today. That's not what the show was ever intended to do," said Brooker, who also revealed the new label, Red Mirror, was introduced to categorize an episode as such.
The show's creator explained that the label was made to tell stories that aren't always connected to the theme of technology. Brooker points out how the show's pilot episode, National Anthem was not exactly a cautionary tale regarding technology.
"I began this season by deliberately upending some of my own core assumptions about what to expect," Brooker told Tudum. "Consequently, this time, alongside some of the more familiar Black Mirror tropes we've also got a few new elements, including some I've previously sworn blind the show would never do, to stretch the parameters of what 'a Black Mirror episode' even is. The stories are all still tonally Black Mirror through and through – but with some crazy swings and more variety than ever before."
Black Mirror Cast
As Black Mirror is an anthology series, the latest season included big stars like Aaron Paul, Salma Hayek, Rory Culkin, Annie Murphy, Zazie Beetz, Danny Ramirez, Josh Hartnett, and Michael Cera. The show's previous seasons included Miley Cyrus, Bryce Dallas Howard, Jon Hamm, Jesse Plemons, Anthony Mackie, Yahya Abdul-Mateen II, and Daniel Kaluuya. With that in mind, we can expect a new lineup of stars to join Black Mirror Season 7.
However, Brooker is also known to reuse actors in the show.
"There's no rule that says that an actor can't come back to Black Mirror," said Brooker during a Q&A ahead of the Season 6 premiere.
"We have had some – Monica Dolan is in this season as well, who was in Smithereens in season five. Anjana Vasan, who stars in Demon 79 alongside Paapa, she was in Nosedive. Michaela Coel was in the show tiwce. She had a small part in Nosedive and USS Callister. So yes, there's loads of them," said Brooker.
What Could Season 7 Be About?
Brooker told Digital Spy that he wants to change it up more. The criticism from Season 6 may also affect the stories that would be told in a potential seventh season. Brooker revealed that he's considering musical and animated episodes for a possible Black Mirror Season 7.
"I've never done an animated episode or a musical episode," said Brooker. "Actually, weirdly, 'USS Callister' started life – because I was thinking of a story to do with a musical, and it somehow became 'USS Callister.' So sometimes you're aiming for one thing, and you veer off somewhere else."
"Again, all bets are off, because again, in this season, we've got some that are almost old-school horror, and we've got some that are retro-futuristic, and we've got ones that are out-and-out comedy. So it's a right mix. So I don't know. Anything. Bloody anything!" said Brooker.
Previously, Brooker told The Hollywood Reporter that there are talks of doing another interactive episode after Bandersnatch in 2018.
"While we were making it we kept saying, 'We'll never do this again.' And then I guess, perhaps, like childbirth, you block out the pain and approach it a second time," said the Black Mirror creator.
Separately, Brooker told Tudum that he likes to keep people guessing when it comes to what's in store.
"I've always felt that Black Mirror should feature stories that are entirely distinct from one another, and keep surprising people – and myself – or else what's the point? It should be a series that can't be easily defined, and can keep reinventing itself," said Brooker.
Will There Be a Black Mirror Season 7?
As of publication, Netflix has yet to renew Black Mirror for another season. However, given how popular the show is, a renewal seems likely. We can only wait for the platform's official announcement. In comparison, from 2016 to 2019, Black Mirror released three seasons and an interactive movie.
However, with the four-year hiatus that took place, it's hard to tell when Black Mirror Season 7 could arrive. To make things even trickier, the ongoing SAG-AFTRA strikes would push a potential season seven further.
With that in mind, the earliest we can expect Black Mirror Season 7 to arrive would be 2025 or maybe early 2026. However, if the show doesn't get renewed soon, it wouldn't be surprising if we don't see new episodes until 2027. The good news is that the WGA strike has ended, which means that if the series is renewed, writing on new episodes can begin immediately.
The decision ultimately lies with Netflix and Brooker. But fans are still hoping for more. Black Mirror is known for having a small episode count, making it easier for Netflix to produce.
For now, fans can rewatch Black Mirror's six seasons on Netflix.