'Silo' Season 2: Release Date Speculation, News, Cast and More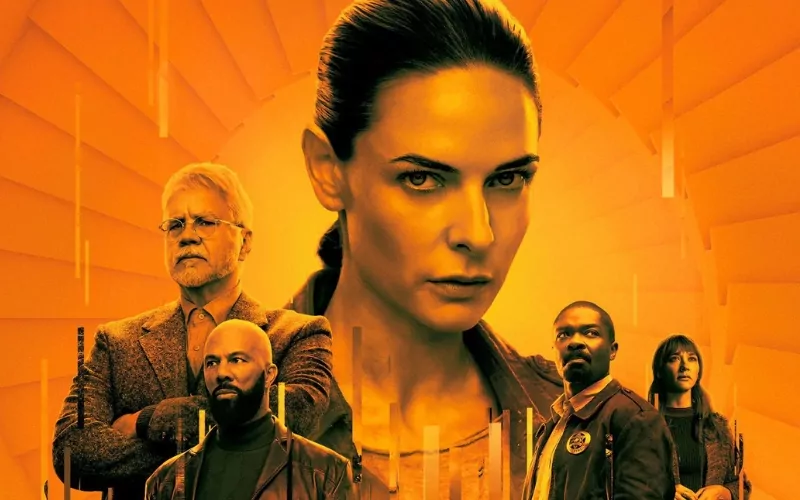 Silo, one of Apple TV's most-watched dystopian series, is returning for a second season. However, fans might have to wait a while for production of Silo Season 2 to restart due to the WGA and SAG-AFTRA strikes. While the WGA strike has ended, the SAG-AFTRA strike is still ongoing. However, fans can be assured that the adaptation of Hugh Howey's books will have more episodes.
Here's what we know so far about Silo Season 2. Spoilers ahead for Season 1.
Silo Returns for Season 2
Apple renewed Silo for a second season ahead of its Season 1 finale, which is great news for fans of both the show and the books. Silo is based on a series of novels by Hugh Howey of the same title.
Silo was created by Graham Yost and centers on thousands of people that reside in a giant silo that is also like an underground bunker. Its residents are not allowed to leave the silo. Enter Juliette Nichols, an engineer who tries to investigate what happens when people try to leave the silo and how the residents are controlled. The show premiered on Apple TV+ on May 5, 2023, with the Season 1 finale available to watch on June 30, 2023.
Since premiering, Silo has received a lot of praise from critics while also gathering a loyal fanbase. Filming for Silo Season 2 started in the UK in April 2023, and by July, it was reported that the show would take a week-long break. However, because SAG-AFTRA went on strike by that time, production for Silo Season 2 was postponed indefinitely.
Fortunately, the scripts for Silo Season 2 were already done before the WGA went on strike. So all that was left to do was to film. Howey will still likely serve as executive producer for Silo, along with Yost, director Morten Tyldum, and the show's star Rebecca Ferguson.
Silo Cast
As for who's staying, coming, or going in Silo Season 2, there's no official cast list yet. Many characters have met their unfortunate demise in Silo too, so it remains to be seen who's confirmed to return and who might not come back. Viewers who have also read the books may also be the only ones who have an idea of who's going to return.
But it is certain that Rebecca Ferguson will be coming back for Silo Season 2 as Juliette Nichols. Fans can also expect to see Common return as Robert Sims, Tim Robbins as Mayor Bernard Holland, Avi Nash as Lukas Kyle, Chinaza Uche as Deputy Paul Billings, and Harriet Walter as Martha Walker.
David Oyelowo who plays Sheriff Holston Becker, and Rashida Jones who plays Allison, died early in the series but are still credited as part of the main cast.
Even though characters have been killed off, Silo makes use of flashbacks too, so some actors might return. The same might be true for Jones and Oyelowo.
Silo also stars Iain Glen as Dr. Pete Nichols, Sophie Thompson as Gloria Hildebrandt, Shane McRae as Knox, and Tanya Moodie as Judge Meadows.
What Happened So Far
Season 1 of Silo initially followed Sheriff Holston Becker and his wife Allison. Both of them were granted permission to try for a child but were unsuccessful. Allison falls into depression and starts to question the silo's purpose. Along with George Wilkins, Allison hacks into a restricted hard drive where she learns about the decimated world outside the silo.
Allison asks to "go out to clean," referring to the cameras showing the outside world, practically to her death. Years later, in the present day, Holston makes the same request and appoints Juliette Nichols to succeed him. Holston wanted to help her find out the cause of George's death, which also happened not long after he looked at the hard drive.
During the finale, Juliette broadcasts the video from the hard drive into the control room. The staff, visibly shaken, are ordered by Bernard to close their eyes and "unsee" the footage. When Juliette gets caught, Bernard tries to make a deal with her. In exchange for waiving her right to a hearing and being sent outside, Bernard will show the footage of George's death.
Juliette ultimately agreed, and the footage showed that George jumped to his death to avoid getting interrogated. By the end of the finale, Juliette makes it outside the silo.
Meanwhile, Sims finds out about Paul's illness. Paul later tells his wife that Sims has allowed him to continue working. Avi is sentenced to 10 years of hard labor for his loyalty to Juliette and is transferred underground.
What to Expect
As Silo is based on a series of books, we can expect that the show follows the second book, Shift. However, Shift is actually a prequel and the show has made changes from the books. It's also possible that future seasons for Silo will not follow the prequel storyline.
Silo Season 2 may also pick up after the cliffhanger from Season 1 when Juliette steps out but lives. At that point, Juliette is now exiled from the community. She also learns that the many above-ground "exit points" are also linked to other silos.
During the UK press junket for Mission Impossible: Dead Reckoning ahead of the SAG-AFTRA strike, Ferguson talked about how the WGA strike has affected the production.
"We did a lot of work prior to things to the strike happening. Silo Season 2 is happening, but it's moving forward with the sensitivity that we can't use any writers. What we have, we can work with, and what we don't have, we can't work with. And we stand in solidarity with them as well," Ferguson told TechRadar.
Silo Season 2 Release Date Speculation
Silo Season 2 will see a considerable delay in premiering due to the strikes. Fortunately, the WGA strike has now been resolved, and negotiations are continuing between the AMPTP and SAG-AFTRA. So, we can estimate a 2024 to 2025 release for the second season on Apple TV+. It's expected that Silo Season 2 will also be released weekly and have 10 episodes.
Silo isn't the only show that's had to stop filming or has yet to start filming. Big shows like Yellowjackets, Andor, Abbott Elementary, and Stranger Things among others, are also being pushed back. For now, fans can rewatch the first season of Silo on Apple TV+.