13 Supernatural TV Shows That Will Unleash Thrills, Chills, And All The Feels Like Never Before!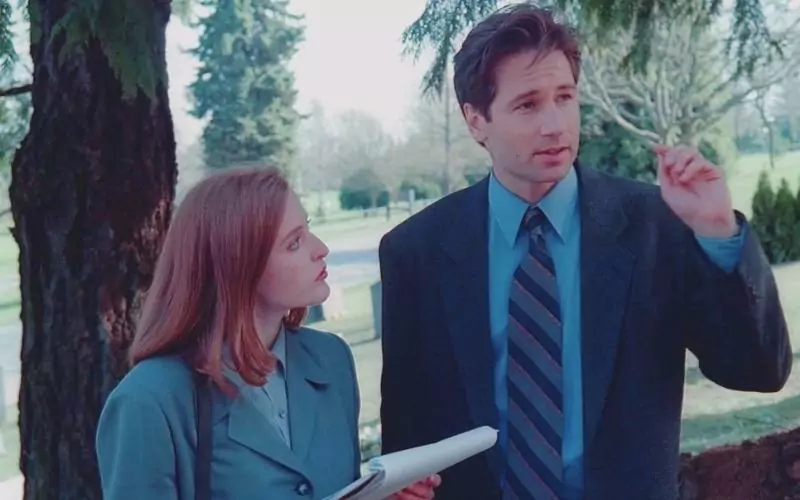 Over the years, there have always been TV shows that defined generations. And among those shows, there were always series focusing on the supernatural or the paranormal. A fantastical story or love triangle that pulls us into the worlds of vampires, werewolves, witches, and even aliens. In fact, for many of us, it was a supernatural TV show that first formed our love for television.
For those of us who grew up in the 1990s, we had our X-Files, Buffy the Vampire Slayer, Charmed, and Roswell. And if you watched those shows, you'll probably also fell in love with True Blood, The Vampire Diaries, and Supernatural in the 2000's.
If you're looking for a Supernatural TV show to binge to bring back the magic of what TV used to be, we've got you covered with some of the best supernatural series that have ever graced the small screen. From procedural investigations to campy and romantic, these shows cast a spell on us that still lingers (perhaps because a few of them are still airing).
13 Supernatural TV Shows Worth Binging
True Blood
Vampires are known to live in secrecy, but it's the exact opposite in True Blood. This element set the series apart from so many vampire-centric supernatural series. The show takes place in a world where vampires openly coexist with humans and other supernatural beings.
Two years after the invention of a synthetic blood product named "Tru Blood," the show follows telepathic waitress Sookie Stackhouse. Sookie lives in the fictional town of Bon Temps, Louisiana. Throughout the show's seven seasons, the story centers on vampires trying to gain equal rights and assimilate amongst everyone else. All the while anti-vampire organizations rise to power.
True Blood stars Anna Paquin, Stephen Moyer, Sam Trammell, Ryan Kwanten, Rutna Wesley, Chris Bauer, Nelsan Ellis, Jim Parrack, and Carrie Preston among an ensemble cast.
Roswell
On October 6, 1999, Roswell first graced the small screen. The brainchild of Jason Katims, the show aired its initial two seasons on The WB network before it moved to UPN. And fans FELL IN LOVE with this series. It was one of the first series to have a massive save-the-show campaign, which resulted in fans sending thousands of bottles of Tabasco sauce to The WB.
The series, adapted from the Roswell High YA books by Melinda Metz, followed the lives of three teenage alien/human hybrids living in Roswell, New Mexico. Despite its short-lived run, concluding in 2002, Roswell left an indelible mark on the landscape of supernatural TV shows. Its cult status is a testament to its enduring appeal, a blend of relatable teen drama and engaging sci-fi elements.
Two decades later, the legacy of Roswell spurred a reboot for a new generation of fans in Roswell, New Mexico. But nothing will top the OG Roswell. For the fans that watch the original, few shows or relationships will ever be more "ship" worthy than Max Evans and Liz Parker. Though, Michael Guerin and Maria DeLuca weren't far behind.
Roswell stars Shiri Appleby, Jason Behr, Katherine Heigl, Majandra Delfino, Brendan Fehr, Nick Wechsler, William Sadler, Colin Hanks, and Emilie de Ravin.
Supernatural
It's not a list of supernatural TV shows without mentioning Supernatural in itself. The long-running, well, supernatural drama focuses on brothers Sam and Dean Winchester. Throughout the show, the Winchester siblings hunt down all kinds of supernatural creatures, from vampires to shapeshifters to skinwalkers. It's definitely a show that lives up to its name as the two brothers hunt down demons, ghosts, shapeshifters, and even angels.
Throughout its run, Supernatural gained a large fandom that is still going strong today. The success of the show has even brought on several other supernatural spinoffs, including The Winchesters and Supernatural: Bloodlines.
Supernatural stars Jared Padalecki, Jensen Ackles, Katie Cassidy, Lauren Cohan, Misha Collins, Mark A. Sheppard, Mark Pellegrino, and Alexander Calvert.
Buffy the Vampire Slayer
Another supernatural TV show that defined the late 1990s was Buffy the Vampire Slayer. The cult classic show follows the titular character, Buffy Summers.
Buffy was a high school student who discovers she is the chosen one to fight vampires, demons, and other beings. Its mix of horror, comedy, and drama to deal with serious themes was a big reason why so many fans still rewatch the show today.
Buffy the Vampire Slayer stars Sarah Michelle Gellar, Alyson Hannigan, Nicholas Brendon, Charisma Carpenter, Anthony Stewart Head, David Boreanaz, Seth Green, James Marsters, Marc Blucas, Emma Caulfield, Michelle Trachtenberg, and Amber Benson.
Teen Wolf
A supernatural teenage drama that, while mainly focusing on werewolves, also brings in other supernatural creatures like banshees over time. It's also a take on the 1985 movie Teen Wolf.
Teen Wolf follows high school student Scott McCall. Scott gets bitten by a werewolf and in turn becomes one himself, gaining supernatural abilities. Over the course of the show, Scott navigates high school life, love, and potential supernatural threats to their town of Beacon Hills.
Teen Wolf stars Tyler Posey, Dylan O'Brien, Tyler Hoechlin, and Holland Roden.
The Vampire Diaries
A show that somewhat continued the buzz around vampires still in high school, The Vampire Diaries is not only one of the best supernatural series, it's also iconic on its own. Its success, much like Supernatural, has also brought on two more spinoffs taking place within its universe. Vampires aside, the show also brings in other supernatural creatures like werewolves and witches.
Based on the book series of the same name, The Vampire Diaries follows orphaned teenager Elena Gilbert in the fictional town of Mystic Falls. Elena falls in love with a vampire named Stefan Salvatore. However, things become complicated between the two of them when Stefan's brother Damon returns to Mystic Falls. Damon sees that Elena looks exactly like his former flame Katherine Pierce.
The Vampire Diaries stars Nina Dobrev, Ian Somerhalder, Paul Wesley, Steven R. McQueen, Sara Canning, Kat Graham, Candice King, Zach Roenig, Kayla Ewell, Michael Trevino, Matt Davis, Joseph Morgan, and Michael Malarkey.
Charmed
In what would be followed by many supernatural TV shows to come, Charmed first bewitched fans with a blend of witchcraft and sisterhood in 1998. Developed by Constance M. Burge and produced by Aaron Spelling, the show revolved around the Halliwell sisters, Prue, Piper, Phoebe, and eventually Paige.
The sisters discover that they are descendants of a line of female witches. And, each sister possesses a unique magical power that grows as they battle the forces of evil, all while managing their personal lives.
The original series, which ran for eight seasons until 2006, was praised for its focus on female empowerment and familial bonds. The dynamic trio of Shannen Doherty, Holly Marie Combs, and Alyssa Milano, known as the "Charmed Ones," became beloved figures in pop culture.
In 2018, a reboot of the original series premiered, introducing a new generation of fans to the world of Charmed. Despite mixed reviews, the reboot ran for four seasons and a total of 72 episodes before it came to an end on June 10, 2022.
Charmed stars Shannen Doherty, Holly Marie Combs, Alyssa Milano, and Rose McGowan.
The Originals
Following the events of The Vampire Diaries is a spin-off called The Originals. The show follows werewolf-witch hybrid Klaus Mikaelson, who returns to New Orleans. Along with his siblings Elijah and Rebekah, the three of them form the first family of vampires ever created. Klaus learns that he was able to impregnate a girl following a one-night stand. The girl, Hayley Marshall, also happens to be a werewolf.
The Originals soon follows the Mikaelson siblings as they deal with other supernatural beings to protect Klaus's unborn child. Aside from all the action between supernatural beings, there's also no shortage of romance. While many fans constantly draw comparisons between The Originals and The Vampire Diaries, many fans liked this spinoff more because of its more mature themes.
The Originals stars Joseph Morgan, Daniel Gillies, Phoebe Tonkin, Claire Holt, and Charles Michael Davis.
The X-Files
Era-defining, The X-Files is considered to be one of the best supernatural series of the 1990s. It's so iconic that it's cemented itself as an important part of pop culture. Its very eerie theme song alone is enough for people to know which show it is.
The X-Files follows two FBI agents, Fox Mulder and Dana Scully, as they investigate cases that involve the supernatural and paranormal. Mulder is a supernaturalist and expert criminal profiler, while Scully is a natural skeptic and a medical doctor. Starring David Duchovny and Gillian Anderson, Mulder and Scully also make one of the most popular duos in television history.
The X-Files also stars Robert Patrick, Annabeth Gish, and Mitch Pileggi.
Outlander
The critically acclaimed historical drama television series, Outlander, is an adaptation of Diana Gabaldon's popular series of fantasy-romance novels. Developed by Ronald D. Moore, the show first premiered on August 9, 2014, and almost instantly won over fans thanks in part to the incredible chemistry between Caitriona Balfe and Sam Heughan.
The narrative revolves around the life of Claire Beauchamp Randall, a World War II British military nurse. Claire is enjoying her second honeymoon with her MI6 officer husband, Frank, when she is suddenly transported back in time to 1743. To survive, Claire ends up marrying Jamie Fraser, and their relationship soon develops into the most passionate/best one on television. (Fight me on it, I stand by this.)
Outlander stars Caitriona Balfe, Sam Heughan, Sophie Skelton, Richard Rankin, and David Berry.
The Walking Dead
Another long-running supernatural TV show considered one of the best is AMC's The Walking Dead. The show has significantly impacted popular culture since its premiere in 2010. Created by Frank Darabont, the series is based on the comic book series of the same name by Robert Kirkman, Tony Moore, and Charlie Adlard.
The show follows Sheriff Deputy Rick Grimes, who wakes up from a coma to find the world overrun by zombies, commonly called "walkers" within the show. Grimes ends up meeting up with a group of survivors, looking for a place to take refuge. And The Walking Dead family as we know is first formed. Across 11 seasons, we continue to follow the characters' daily struggles as they try to keep themselves from getting infected by the walkers.
The Walking Dead aired its final season in 2022. And since its conclusion, multiple spinoffs have premiered aiming to continue to satisfy the large fandom that the original series created.
The Walking Dead stars Andrew Lincoln, Norman Reedus, Melissa McBride, Steven Yeun, Chandler Riggs, Danai Gurira, Lauren Cohan, Ross Marquand, and Jeffrey Dean Morgan.
A Discovery of Witches
This list wouldn't be complete with A Discovery of Witches. The series is based on the All Souls book trilogy by Deborah Harkness. The show follows reluctant witch and scholar Diana Bishop, who comes across an enchanted manuscript at the Bodleian Library in Oxford. The discovery of the manuscript forces Diana back into the magical world as she uncovers the secrets it holds about supernatural beings.
Diana gets a helping hand from geneticist and vampire Matthew Clairmont. Even with the long-running mistrust between witches and vampires, they form an unlikely partnership.
A Discovery of Witches stars Teresa Palmer, Matthew Goode, Edward Bluemel, Louise Brealey, Malin Buska, Alysha Hart, Owen Teale, and Alex Kingston among an ensemble cast.
In Conclusion…
Whether decades old or still unfolding, these supernatural TV shows continue to win over our hearts with their storylines and unforgettable characters. They've proven that the allure of the extraordinary is timeless, offering fans an escape into worlds filled with magic, mystery, and monsters.
So, whether you're a long-time fan or a newbie to the genre, these 13 series are worth your time. Did we highlight one of your favorite series? Or is there another one that we should add to the list? Let us know in the comment section below!
Happy watching!