'Chicago Med' Season 9: Release Date Speculation, News, Cast, and More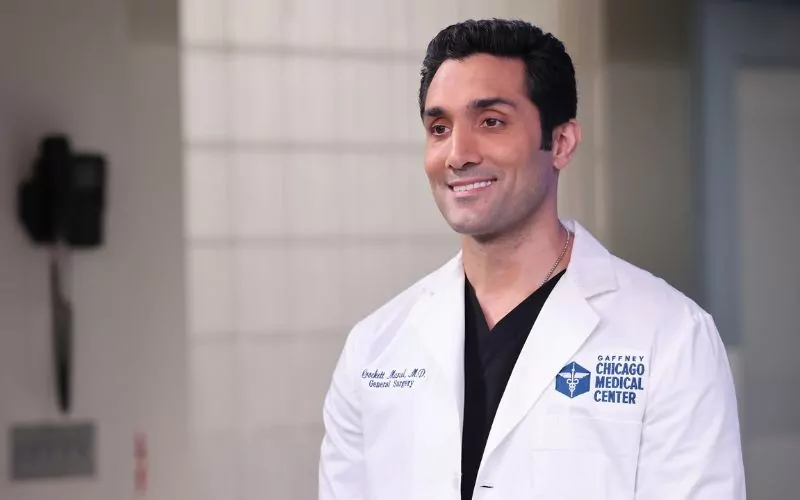 The medical drama series Chicago Med has captivated fans for eight seasons, and Season 9 promises to be no different. As we eagerly await the return of our favorite characters, let's delve into what we know so far about the upcoming season.
Spoilers ahead for Season 8.
Chicago Med Returns for Season 9
Chicago Med was renewed for a ninth season in April 2022. It was renewed along with its sister shows, Chicago Fire and Chicago PD, the three of which make up the One Chicago universe. The upcoming season will have 22 episodes, following the team of doctors and nurses at Gaffney Chicago Medical Center.
"I'm pleased to continue my four-decade relationship with Universal Television and NBC," said the show's co-creator Dick Wolf in a statement, which also mentions the renewal of all three Law & Order series. "All six shows being picked up again is the ultimate accolade to our incredible casts, producers, and writers. I'd also like to thank our loyal fans who have kept our NBC shows on the air for what will be a cumulative 84 seasons."
The series was created by Dick Wolf and Matt Olmstead, and developed by Derek Haas and Michael Brandt. Wolf, Olmstead, Haas, Brandt, Diane Frolov, Andrew Schneider, Michael Waxman, Danielle Gelber, Arthur W. Forney, and Peter Jankowski serve as executive producers. Charles S. Carroll, Jeffrey Drayer, David Weinstein, Simran Baldwin, Will Pascoe, and Safura Favavi are producing the show.
"We understand the emotional connection our audience has with these characters and we can't wait to bring more of their stories to the forefront next season," said NBC Universal and Streaming head of scripted programming Lisa Katz. "A huge thank you to Dick and his amazing team who are the masters of producing incredibly compelling television week after week.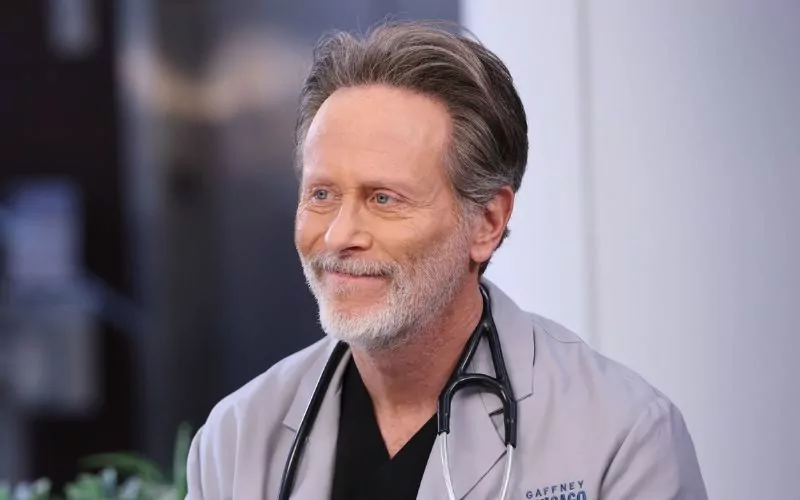 Chicago Med Cast
For Chicago Med Season 9, fans can probably expect some new faces to go on board. Especially as several favorite characters have bid farewell, especially Dr. Will Halstead, played by Nick Gehlfuss.
Torrey DeVitto, who plays Natalie Manning, has also bid farewell, along with Yaya DaCosta, Brian Tee, Rachel DiPillo, and Colin Donnell. Guy Lockard, Sarah Rafferty, and Ashja Cooper have also bid farewell in Season 8. DaCosta has left the door open for a possible return, however, only if her character April Sexton is back as a doctor. DaCosta left in Season 6 with her character entering a nurse practitioner program.
When DaCosta returned in Season 8, she had specific requests if the show wanted her to return for Season 9.
"I always thought April was going to finish her schooling and become a doctor. They introduced her little brother, Noah, who she actually helped put through school and he became a doctor. So yeah, I think the idea was always that we would kind of tap into some woman's empowerment, and now that he was all set, to back to her fulfilling her dream," said DaCosta.
However, as April and Ethan got married and bought a medical clinic, it seems like her character's journey has ended.
Those who are expected to return, however, include S. Epatha Merkerson as Sharon Goodwin. Oliver Platt is also returning as Dr. Daniel Charles, as well as Marlyne Barrett as Maggie Lockwood, and Dominic Rains as Dr. Crockett Marcel. Steven Weber is also expected to be back as Dr. Dean Archer, and Jessy Schram as Dr. Hannah Asher. Also expected to return are T.V. Carpio as Grace Song, Alet Taylor as Liliana Wapniarski, and Sasha Roiz as Jack Dayton.
What Happened in Chicago Med Season 8?
Season 8 of Chicago Med saw a lot of nail-biting moments. Sharon Goodwin is determined to fight plans by Jack Dayton to turn the hospital into a for-profit hospital. Maggie, while opposed to Jack's plans, is also questioning her future.
In the finale, Will left the hospital after taking the fall for tampering with O.R. 2.0. Will was tired of the profit-focused management under Jack, which made him tamper with 2.0 during a public demonstration. However, as Will said goodbye to the hospital, he also reunited with ex-fiance Natalie Manning.
Ethan left to start a mobile clinic with April after getting married. Dr. Dylan Scott also left Chicago to escape his police past. Dr. Pamela Blake and Dr. Vanessa Taylor have also left the hospital.
What to Expect in Season 9
While anything can happen in Chicago Med Season 9, fans can still expect the new season to pick up where Season 8 left off. Sharon will most definitely continue her fight against Jack Dayton's plans for the hospital. The team will also be expected to deal with the aftermath of Will Halstead leaving along with the new power dynamic that will come from it.
There is also the matter of who gets to replace Will in his role in the hospital. Alongside Will, Grace Song is also facing possible consequences over O.R. 2.0, while Jack admitted betting his fortune on the venture. Having bet his fortune, Jack had to sell the hospital, so we can only wonder what the new owners are planning. There's also the likely possibility of Jack holding onto some power during the transition.
Gehlfuss revealed to Variety that it was the right time for his character to leave the hospital in Season 8.
"It was a difficult decision, but ultimately, I felt I'd taken Dr. Halstead as far as I can go with him," said Gehlfuss who has been with the show since its first season. "I think that comes down to a creative part of you, or the energy or spirit that you have that you're either built for a very long time with one person or not. I am attracted to the profession for the variety in it, and eight years is a long time. It's two college degrees. I'm joking now that I basically have a doctorate in television."
Chicago Med Season 9 Release Date News & Speculation
It remains to be determined when fans can expect Chicago Med Season 9 to drop. Season 8 ended on May 24, 2023, amid the WGA strikes. But even though the WGA strike has been resolved, there is still the SAG-AFTRA strike that continues. This means production on Season 9 can't begin until the actors' strike is resolved. Fortunately, the writers might already be at work in drafting the new episodes following the resolution of the WGA strikes in October 2023.
With this in mind, we might see new episodes around the same time in 2024. That's assuming SAG-AFTRA and the studios reach a fair deal at this time. The same could also be said for its sister shows, which would usually all premiere at the same time.
Chicago Med Season 9 will be broadcast on NBC, with new episodes available for streaming on Peacock the next day. It's also available to watch on Hulu via Live TV, Sling TV, YouTube TV, and FuboTV. Peacock is also available on FireTV, Apple TV+, and Roku.