'Fantastic Beasts' Goes Social, Releases Magical Logo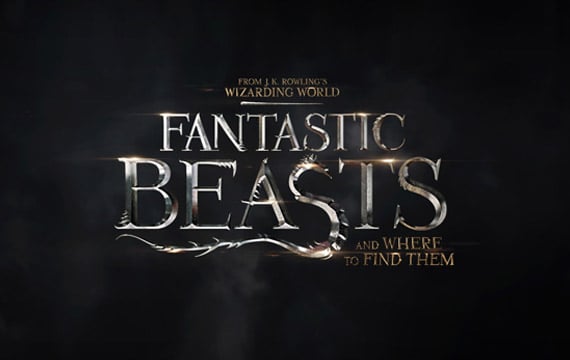 Warner Bros. has released the logo for their upcoming film Fantastic Beasts and Where to Find Them, making it the very first post to the film's new social media accounts.
The logo, which has a dragon-like feel to it, is the first visual fans have from the movie. "The logo is a blend of beasts, it's not just one takeaway," the artists behind the visual told Pottermore. "When we arrived on idea for the 'S' it excited us. So we thought there must be a way to accent these other letters with claws or ribs — hints to other beasts, while this one is the logo's centrepiece."
Take a look at the logos below:
Prepare yourself for the beasts are coming….#FantasticBeasts @JK_Rowling #HarryPotter pic.twitter.com/Mkxkw2C6BZ

— Fantastic Beasts (@FantasticBeasts) November 3, 2015
A spin-off from the hugely popular Harry Potter series, the events of Fantastic Beasts take place about seven decades before Potter's story even begins. The story follows the adventures of magizoologist Newt Scamander (Eddie Redmayne) when he stops in New York City on his travels to find and document magical creatures and is based on the Hogwarts textbook he eventually ends up writing, detailing said adventures.
Fantastic Beasts and Where to Find Them is scheduled to debut November 18, 2016.
Photo Credit: Twitter/Warner Bros.