'Kung Fu Panda 3' Takes Lead at U.S. Box Office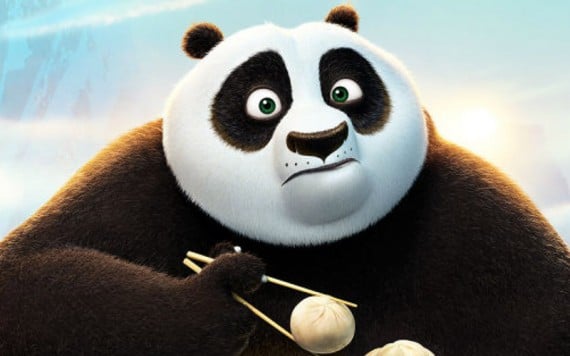 Jack Black's Kung Fu Panda 3 took the lead at the U.S. box office this past week, soaring past The Finest Hours which ultimately bombed with its opening at #4.
Kung Fu Panda 3, which also features the voices of Dustin Hoffman, Angelina Jolie, and Kate Hudson, debuted at number one with an impressive $41 million, according to studio estimates. Although the movie has taken the lead at this week's box office, Rotten Tomatoes reports Kung Fu Panda 3, which was made with a budget of $145 million, debuted with the lowest earnings out of all three films in the franchise.
Back in 2010, DreamWorks CEO Jeffrey Katzenberg revealed there are six chapters in the Kung Fu Panda movie series.
And in an interview earlier this month, Kung Fu Panda 3 co-director Alessandro Carloni noted although several franchise installments are in the works, all of these movies are being treated as standalone releases.
"With the sequels, we don't want to try to have them feel open-ended," Carloni told Collider. "We want it to feel like a completed journey, and we feel this movie (Kung Fu Panda 3) does (offer a firm conclusion). And then, if a fantastic story presents itself, great."
The Revenant takes second place at the weekend box office with earnings of $12.4 million. Leonardo DiCaprio picked up a Screen Actors Guild award on Saturday night for his role as wilderness man Hugh Glass in the film.
Star Wars: The Force Awakens rounds out the top three with another $10.8 million. The record-breaking sci-fi blockbuster is on course to pass $900 million domestically this week.
Chris Pine and Casey Affleck's deep sea rescue drama The Finest Hours debuts at four with a disappointing $10.3 million, and Kevin Hart and Ice Cube's comedy Ride Along 2 comes in at five.