Margot Robbie Cast as Tonya Harding in 'I, Tonya'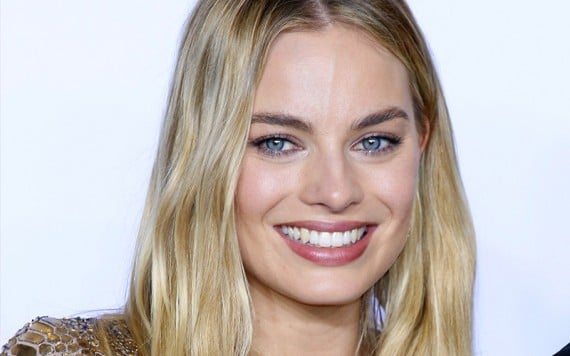 Margot Robbie is set to lace up her skates to play one of the most infamous figures in the sports world. Following her villainous role in upcoming flick Suicide Squad, Entertainment Weekly reports that the 25-year-old blonde beauty has signed on to play disgraced American figure skater Tonya Harding in new film I, Tonya.
The movie, with a screenplay by Kate & Leopold writer Steven Rogers, will document the tumultuous life of the fallen ice princess.
Margot Robbie cast as Tonya Harding
Tonya rose to athletic prominence in the early 1990s when she was 21 and won the U.S. Figure Skating Championships as well as nabbing second in the World Championships. She was also pegged as a favorite for the 1994 Winter Olympics.
A month before the Games, her fellow American skater Nancy Kerrigan was attacked at the U.S. Figure Skating Championships – an incident orchestrated by Tonya's ex-husband Jeff Gillooly and one of her bodyguards, Shawn Eckardt. The resulting attack caused a bruised leg and forced Nancy to withdraw from the competition, where Tonya won a silver medal.
Tonya, now aged 45, still denies any role in the ambush. She pleaded guilty in March 1994 to conspiring to hinder prosecution and was let off with three years' probation.
The notorious skater was ultimately banned from the U.S. Figure Skating Association for life.
There is no word as yet on who is likely to play Nancy. However, the announcement comes on the heels of American Horror Story actress Sarah Paulson voicing her desire to take on the role.
"I'm sort of interested in the Tonya Harding/Nancy Kerrigan thing. I would like to play Tonya Harding, I'm just putting that out there," the 41-year-old star told People magazine on Monday.
"I've got the skating skills and the bangs and the hair. I'm really into the hair thing. Half the job is the hair. I've done that once before, and now I feel like it suits me," she added.
Photo Credit: Tinseltown / Shutterstock.com
Recommend

0

recommendations
Published in Celebrity, Celebrity News, Featured, Movie News, Movies