Atlanta Filming April 2016 Roundup: 'Baby Driver', 'Krystal' And More!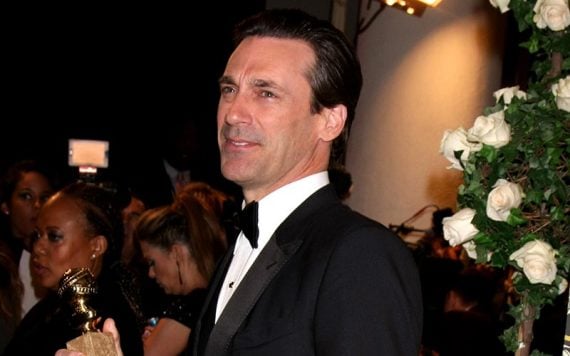 What filmed in Atlanta this month? What's headed to Atlanta to film? From local promotional events to all those yellow signs you see around Atlanta. We have our full Atlanta filming April 2016 roundup!
Atlanta Filming April 2016: Coming Soon
Baby Driver has been spotted all over town – today it's filming in the Castleberry Hill area.
Krystal will be filming in and around McDonough next week.
Baywatch is still in production in Savannah and Tybee Island.
Kevin Costner, Kirsten Dunst, Taraji P. Henson, and Octavia Spencer are in Atlanta filming Hidden Figures.
Guardians of the Galaxy 2 is still filming down in Fayetteville at Pinewood Studios.
Halt and Catch Fire has been spotted off of Piedmont Road in Buckhead.
Rectify is filming in Griffin, very close to locations that The Walking Dead used in Season 6.
Downtown Dahlonega is buzzing with the excitement of filming! Lights, camera, action! #HailMary #GeorgiaFilms pic.twitter.com/tJ3z5thG8k

— Visit Dahlonega (@VisitDahlonega) March 30, 2016
Celebrity Sightings in Atlanta
#FanFriday is @prattprattpratt! R we going to see U rock some @andrii_bondaren inspired #KURIOS moves in a new role? pic.twitter.com/LDoNabVYjA

— Cirque du Soleil (@Cirque) April 8, 2016
Atlanta Casting Calls
Decoded Atlanta Production Signs
1159- Containment
AEOM – All Eyez on Me (Tupac Biopic)
AMC- A Meyers Christmas
ALMIRA- Baby Driver
BIA- Brothers in Atlanta
CAMP HERO- Stranger Things
DM- Devious Maids
DS1- Detours
DV3- Shadow
FALCON- Mother's Day
GOS- Game of Silence
GL- Greenleaf
HCF- Halt and Catch Fire
HF- Home Free
HM- Hail Mary
HP- Unknown (If you know, please let us know!)
HSN- Hot Summer Nights
IDB- In Dubious Battle
KIKI- Sully
LCP- Bastards
LIGHTS- When the Street Lights Go On
LOC- The Vampire Diaries
MARY- Gifted
MILES- Baby Driver
MiniM- Unknown (If you know, please let us know!)
NOTOR – Notorious
OA- Overanalyzers
OC- Offer and Compromise
OCP- Office Christmas Party
PLASS- Passengers
RECTiFY- Rectify
Rocko- Hidden Figures
RR2- The Red Road
SDS- The Game
SF- The Walking Dead
SH- Sleepy Hollow
Sic'Em- Powers
S&K- Fist Fight
SN- Sleepless Nights
SNC- Being Mary Jane
SCORPION- Keeping Up With the Jones
SRS2- Survivor's Remorse
TM- True Memoirs of an International Assassin
TOGS- The Originals
TYB – The Yellow Birds
ULDMP – Unknown (If you know, please let us know!)
VALS- Unknown (If you know, please let us know!)
WHO- Finding Carter
Miscellaneous Atlanta Filming News
The Atlanta-filmed Captain America: Civil War hits theaters next week on May 6!
The Georgia-filmed Mother's Day starring Jennifer Aniston, Julia Roberts, Kate Hudson, and Jason Sudeikis opens today!
Check out the first trailer for the Georgia-filmed Birth of a Nation!
The Flash's Grant Gustin is in Atlanta filming Krystal, William H. Macy's new film!
There's a new red band trailer out for the Georgia-filmed Neighbors 2!
Find out who's hiring in the film industry on the Georgia Help Wanted Hotline page.
Project Casting and the GA Film & Music site both have great lists of all of the productions that are currently filming or headed here soon.
A huge thank you to all the amazing contacts I have that send in tips on what they seeing filming around town! A special thank you to Henry Hanks, Jennifer M, Matty R, Atlanta Movie Tours and Carrie Burns, Atlanta Filming, Creative Loafing, The Buzz, @ATLWood411, On Location Vacations, Atlanta Magazine, Jennifer Brett and @Peachyscoop for the tips!
If you have any filming location tips and/or celebrity sightings, be sure to tweet us at @FanBolt or me at @EmmaLoggins with the hashtag #ATLFilm or #AtlantaFilming and you could end up in the weekly roundup! Also, if there's anything you'd like to see included that we currently don't, let us know!
Be sure to check back every month and see where some of your favorite TV shows, movies and stars have been spotted in Georgia!
Photo Credit: Helga Esteb / Shutterstock.com