'Mr. Robot' Season 2 Premiere Date Announced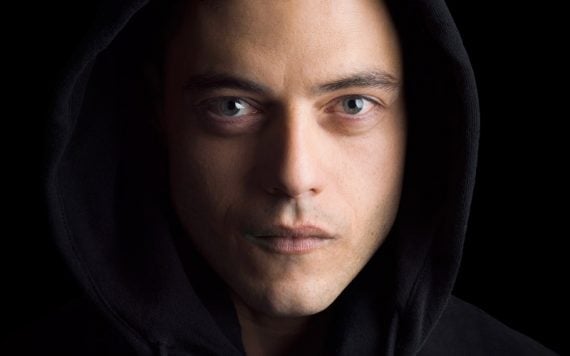 USA Network has announced the season two return of the award-winning series Mr. Robot. The 10-episode season will premiere on Wednesday, July 13 at 10/9c.
Mr. Robot follows Elliot Alderson (Rami Malek), a young cyber-security engineer who becomes involved in the underground hacker group fsociety, after being recruited by their mysterious leader (Christian Slater). Following the events of fsociety's 5/9 hack on multi-national company Evil Corp, the second season will explore the consequences of that attack as well as the illusion of control.
New recurring guest stars include Craig Robinson ("The Office"), hip hop artist Joey Bada$$, Sandrine Holt ("Fear The Walking Dead"), Michael Maize ("National Treasure: Book of Secrets"), Dorothi Fox ("Run All Night") and Luke Robertson ("The Americans"). Returning cast members include BD Wong ("Law & Order: SVU"), Gloria Reuben ("Saints & Sinners"), Michael Drayer ("Vinyl"), Michel Gill ("House of Cards"), Ron Cephas Jones ("The Blacklist"), Sunita Mani ("5 Stages"), Azhar Khan ("Veep") and Ben Rappaport ("The Good Wife").
The drama hails from writer and executive producer Sam Esmail ("Comet") as well as Anonymous Content executive producers Steve Golin ("True Detective") and Chad Hamilton ("Breakup at a Wedding").
Are you ready for Mr. Robot season 2? Check out the teaser video below!
Mr. Robot Season 2 Premiere Date Announced