Netflix Orders Marvel's The Punisher Spin-Off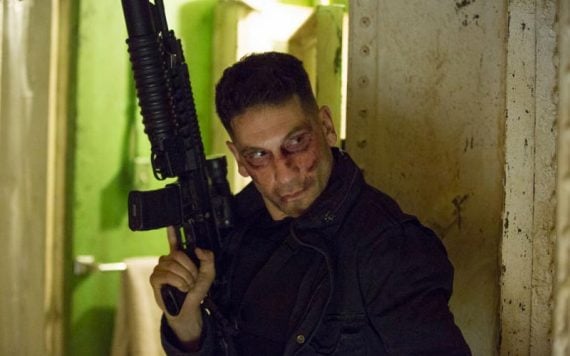 It has been confirmed that The Punisher is getting his own TV series! Netflix has ordered a spin off of Daredevil featuring the new vigilante character who was introduced in season 2.
Jon Bernthal will reprise his role as Frank Castle, who brings his own form of justice to Hell's Kitchen, and writer and executive producer Steve Lightfoot will serve as the series' showrunner.
This project will be the sixth series that Netflix has ordered so far in collaboration with Marvel Television. Alongside the already released Daredevil and Jessica Jones will be the ensemble miniseries The Defenders and the upcoming Luke Cage and Iron Fist.
Netflix and Marvel haven't officially announced the spin-off yet, but the announcement is expected to come later today!