Rachel McAdams Joins 'Disobedience' Cast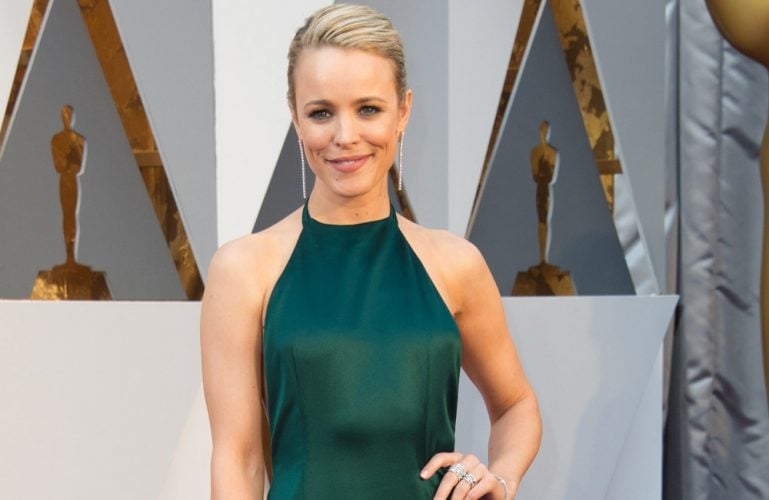 Rachel McAdams has joined the cast of Disobedience. The 37-year-old actress will star alongside the previously confirmed Rachel Weisz in the drama movie adaptation of Naomi Alderman's novel of the same name.
The story follows the estranged daughter of a rabbi who – in the wake of her father's death – heads home to the Orthodox Jewish neighborhood in which she grew up. The arrival of the young woman – named Ronit – causes a rift in the tight-knit community, not least when she revisits an old romance with her best friend, who just so happens to be married to her cousin.
It has not yet been confirmed which role either of the two confirmed actresses will play, and no other cast members have been announced.
Chilean director Sebastián Lelio is taking the wheel for the project in his first ever English-language feature, and is set to have cameras rolling around the London area by this winter. The script was adapted by Sebastián himself, with help from Ida co-writer Rebecca Lenkiewicz. Financial backing for the project comes from Film4.
When 46-year-old Weisz was confirmed as having a starring role in the feature last week, it was also revealed that she would be picking up her third producing credit on the project. She previously produced 2014's Radiator, and The Shape of Things in 2003. Ed Guiney of Element Pictures and Braven Films' Frida Torresblanco are also on board as producers.
Other details are being kept under wraps at least for now, with Weisz previously stating that she believes mystery is "good for acting", and would rather not share everything with her audience.
She said: "Mystery is good for acting. I don't love going to the cinema and knowing tons about someone's real life."
Recommend

0

recommendations
Published in Featured, Movie News, Movies