Rami Malek Set to Star as Freddie Mercury in 'Bohemian Rhapsody'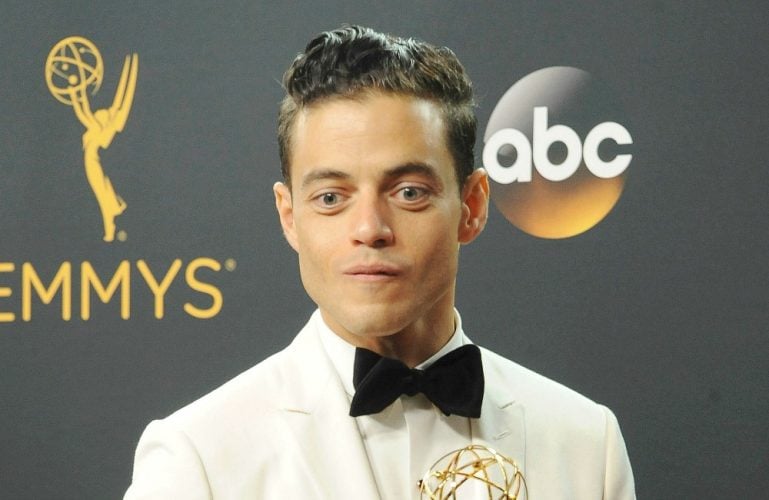 Rami Malek will play Freddie Mercury in a long-awaited biopic. The Mr. Robot actor is attached to portray the late Queen frontman in Bohemian Rhapsody, while Bryan Singer has confirmed he is to direct the film.
The X-Men director confirmed the news on Instagram, sharing a photo of the "Bohemian Rhapsody" single art work and wrote: "Looking forward to @ramimalek playing #freddie.(sic)"
GK films, New Regency and Fox are teaming up for the biopic, while The Theory of Everything screenwriter, Anthony McCarten, has written the script.
Sacha Baron Cohen was previously cast at Freddie – who died of AIDS in 1991 – but left after six years of the project being in development due to "creative differences".
And earlier this year, the Borat star claimed he quit because the surviving members of Queen wanted the movie to show how the band went from "strength to strength" following the singer's death.
He said: "[Following] my first meeting, I should never have carried on because a member of the band –I won't say who– said 'This is such a great movie, because such an amazing thing happens in the middle of the movie.' I go 'What happens in the middle of the movie?' He goes 'Freddie dies'. I go, 'So you mean it's a bit like 'Pulp Fiction', where the end is the middle and the middle is the end? That's interesting'. He goes, 'No, no, no.' So I said 'Wait a minute. What happens in the second half of the movie?' And he said, 'Well, we see how the band carries on from strength to strength'. And I said, 'Listen, not one person is going to see a movie where the lead character dies from AIDS and then you carry on to see [what happens with Queen]".