Zoe Kravitz Talks Leta Lestrange in 'Fantastic Beasts and Where to Find Them 2'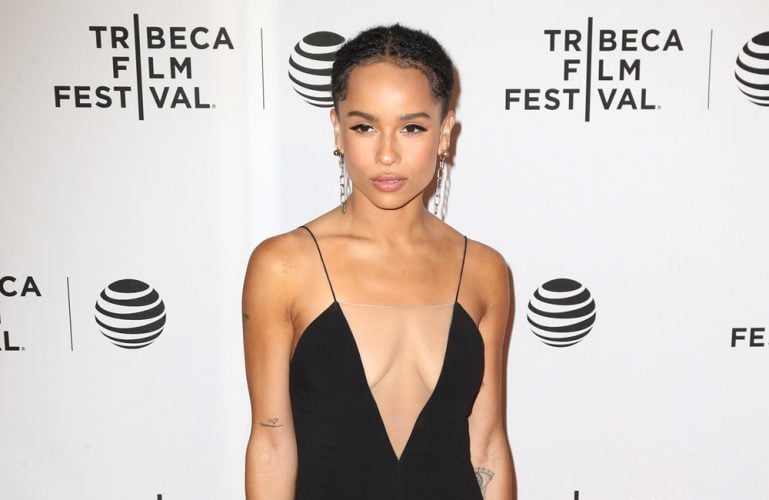 Zoe Kravitz says Leta Lestrange and Newt Scamander have a "complex relationship" in Fantastic Beasts and Where to Find Them 2.
The 28-year-old actress will take on the role of the witch in the second installment of the Harry Potter spin-off movies, and has said her relationship with the main character – played by Eddie Redmayne – will "grow and develop" throughout the movie series.
Asked how many movies of the five-part franchise she'll be in, Zoe said: "I think there's a few ahead. The relationship between Leta and Newt Scamander is a complex relationship, so I think there will be a lot of time for that to grow and develop, which will be fun."
But despite playing a major role in the production, Zoe "knows nothing" about what the project will entail as she wasn't told the full extent of the script when she auditioned.
She added: "I know nothing (about the plot)! I have an idea, based off of when I auditioned, but I know nothing. Even when I went to go do my chemistry read with Eddie, he was trying to help me piece together what was happening in the scene that we were reading. He doesn't get to see anything either, so he was like, 'I think based off of this line and this line, and what we shot here and here, this is what's going on.' We had to guess. It was funny to watch him, trying to piece it all together.
Zoe also revealed that shooting for the project starts in summer.
Asked by Collider.com if she had started shooting yet, Zoe said: "No, that starts in June or July, I think. It's sometime in the summer. I'm very excited. The one day I was on set for that, and also for my audition process, being able to work with Eddie [Redmayne] and David [Yates] was incredible."