Hugh Jackman Didn't Compromise Making 'Logan'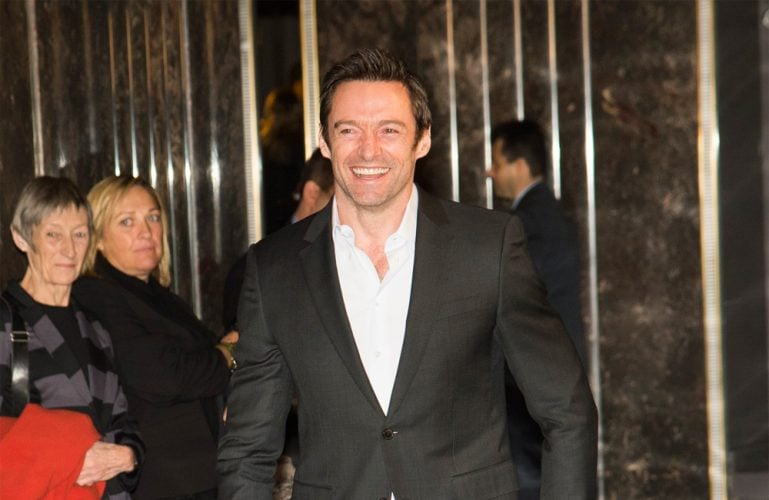 Hugh Jackman "didn't compromise on anything" when making Logan.
The 48-year-old will be making his eighth and final outing as the mutant Wolverine from the X-Men franchise in the upcoming Marvel Comics movie, and has said he gave the project "everything" he had in order to make it something to remember.
He told 'Entertainment Tonight': "There is not a frame of this film where I can say I didn't put everything into it. I couldn't have made this film if I didn't make the decision within myself that this was the last one. I just didn't compromise on anything. I was a pain to a lot of people, because I don't get another shot at this. This is a character I love. I owe my career to this character."
The Hollywood star was so determined to put everything into the project that he even opted to get a reduced salary to help convince 20th Century Fox to keep the film – the third and final installment of the Wolverine solo trilogy – at the R rating it was given.
Aint It Cool News' Eric Vespe tweeted recently: "[James] Mangold [the director] said that Hugh Jackman took a salary cut because he wanted to do an R-rated movie."
R-rated films tend to earn less at the box office because only older viewers can buy tickets as the "R" stands for "Restricted", meaning anyone under 17 requires an accompanying parent or adult guardian with them.
Meanwhile, director James Mangold recently claimed the movie feels like "the end" of the clawed superhero, as whilst there will "always" be room for more stories in the franchise, he believes 'Logan' ties up many loose ends and says "what needs to be said".
Asked if the movie provides a definitive conclusion to Wolverine's story, James said: "There's always a way to tell more stories, but the fact is we worked very hard to craft a tale that makes you feel like this is the end and that we've said what needs to be said."
Recommend

0

recommendations
Published in Celebrity, Celebrity News, Featured, Movie News, Movies