Michelle Pfeiffer Signs onto 'Ant-Man' Sequel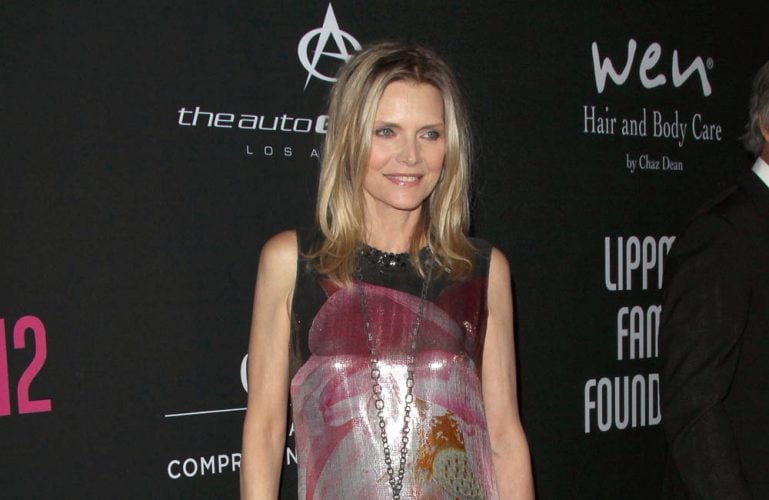 Michelle Pfeiffer has joined the cast of Ant-Man and the Wasp.
The 59-year-old actress will play Janet Van Dyne, the mother of Evangeline Lilly's Hope Van Dyne – aka Wasp – and the wife of Michael Douglas' Hank Pym in the upcoming sequel, Marvel revealed during their San Diego Comic-Con panel on Saturday.
In the comic books, Janet was the original Wasp and a founding member of the Avengers, and continued as a superhero after her husband retired, but she eventually went missing in another dimension and was assumed to be dead.
During the panel, a number of other casting announcements were made, including Hannah John-Kamen as Ghost, Walton Goggins as Sonny Burch, Randall Park as Agent Jimmy Woo and Laurence Fishburne as Dr. Bill Foster.
Michael Pena will also star in the film, which sees Peyton Reed, who helmed 2015's Ant-Man, return as director and Paul Rudd reprise his lead role of Ant-Man/Scott Lang.
Ant-Man and the Wasp is scheduled for release in July 2018.
Meanwhile, Michelle has a string of other movies in the pipeline, including Mother! and Murder on the Orient Express but recently admitted she became "un-hireable" for a time because having her children Claudia, now 24, and John, 22, made her more "picky" and she was gradually offered less and less work.
The Batman Returns actress – who is married to David E. Kelley – said: "I've never lost my love for acting. I feel really at home on the movie set. I'm a more balanced person honestly when I'm working. But I was pretty careful about where I shot, how long I was away, whether or not it worked out with the kids' schedule. And I got so picky that I was un-hireable. And then … I don't know, time just went on."