Geek Girl Review: Johnnie Walker Black Label The Director's Cut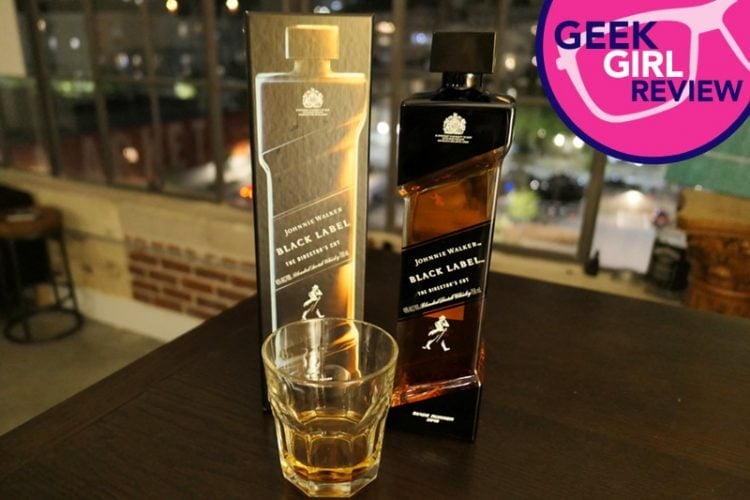 Are you a fan of whisky and Blade Runner? If so, you're probably about to geek out over the collaboration that has taken place between Blade Runner 2049 and Johnnie Walker!
This summer at the Blade Runner 2049 experience at San Diego Comic Con this summer, we learned that 35 years after appearing in the original Blade Runner, Johnnie Walker Black Label returns to the big screen in Denis Villeneuve's highly anticipated sequel which is out in theaters today!
In celebration, Johnnie Walker has released Johnnie Walker Black Label The Director's Cut, a unique new limited-edition whisky created by Master Blender Jim Beveridge in collaboration with visionary filmmaker Denis Villeneuve.
In creating the futuristic expression, Jim joined Denis and spent time exploring the characteristic building blocks of flavor behind classic Johnnie Walker blends, with the result showcasing Johnnie Walker's unwavering commitment to creating legendary whisky.
With more than 30 malt and grain whiskies from some of the best distilleries in the world in its DNA, Johnnie Walker Black Label is the blueprint for this experimental blend which has 49% ABV both for added intensity and as a nod to the futuristic period in which Blade Runner 2049 is set.
The amazing taste which has a rich, smooth blend with a hint of smokiness, and it comes housed in a futuristic bottle, inspired by the Johnnie Walker Black Label iconic prop from the original Blade Runner film.
We decided to do a tasting of the bottle that Johnnie Walker sent us and give you our thoughts (Spoiler Alert: We LOVED it!). Take a look at the video below.
Johnnie Walker Black Label The Director's Cut is limited to only 39,000 bottles available in 15 select countries around the world, and it can purchased in the US for $89.99/750ml. Get more details online here!