Chad Michael Murray Is Headed to 'Riverdale' and We Are So Excited
When one thinks of Riverdale, a few things immediately come to mind. First and foremost, are the crazy twists and turns that we've followed in the series that, somehow, make sense and keep us coming back for more.
Okay, maybe they don't always immediately make sense, but there's always some type of 'answer' for every insane question that Riverdale poses, even if those answers come some time down the line.
One of those questions that we've had for a while is who exactly is Edgar Evernever, the cult leader from The Farm, and why does he have such a spell over the women in Betty's life?
Alice and Polly have both credited Edgar and The Farm with bringing a sense of peace and tranquility. What the people in their lives see, as well as us at home, is more of a state of almost hypnosis.
There's something crazy going on at the farm, and the heart and soul of that crazy seem to come from Edgar and his teachings.
While we still don't know much about him or how he keeps all of those people under his spell, we do know who's taking on the role of Edgar on the CW series. None other than Chad Michael Murray.
When we heard the news, our One Tree Hill loving hearts started beating so quickly, you'd think we were running a marathon.
Chad Michael Murray has been a favorite of ours for a while. Do you remember J14 magazine? Are we showing our age here? Well, remember it or not, there were a few issues with some great Chad Michael Murray posters and we aren't ashamed to still have one (or more) in a scrapbook.
One Tree Hill was that pivotal television show that teenagers could relate to, and if you were a fan of the series, you learned about ships rather quickly. You were either team Brucas or Team Leyton (we were the latter) and whichever ship you liked most sort of defined what you thought of the series.
Chad Michael Murray made a huge impact on One Tree Hill, and if we know anything about what he brings to the table as an actor, we're expecting to see that same impact when he graces our screens on Riverdale very soon.
We don't think we'll be on team 'Farm' anytime soon, but we do suddenly wonder if we'll have a softer spot for all of the charisma we're sure he's going to bring to the table.
Maybe we'll have a seat at that table, after all, ya know…just to see what it's all about.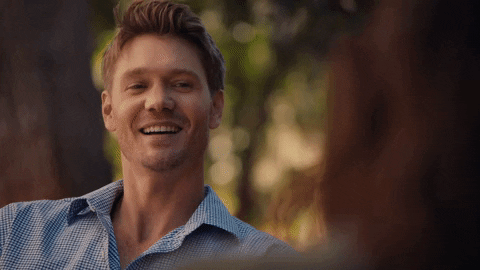 With Riverdale taking a break for a few weeks until a new episode, be on the lookout for more show content, including some shout-outs to our favorite characters, our recap of the last two episodes, a look into some of our favorite couples, and what we hope to see in the future.
Recommend

0

recommendations
Published in Featured, TV, TV News