'Captain Marvel' Screening Passes – Free Passes for Atlanta Screening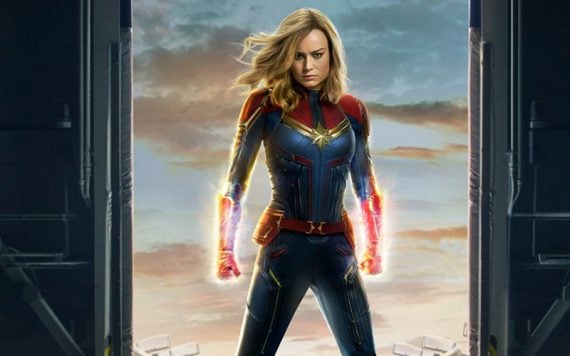 Live in Atlanta? We've got free movie screening passes for you for Captain Marvel for Tuesday, March 5, 2019.
All you need to enter to win tickets is:
Leave a comment below saying you want to see the film
Like us on Facebook (If you haven't already)
And email us with the subject line: "Captain Marvel Screening Passes" and include your name. (Please note we will check to make sure you've left a comment below, have "liked" FanBolt on Facebook, and retweeted the tweet!)
We'll be giving away (15) Admit 2 tickets to the screening, and it's first to come first serve with passes! So email us as soon as you can! We'll be emailing winners on February 28th!
Available on a first come/first serve basis even with your pass! Arrive early to the screening to ensure admission if you are a winner.
Captain Marvel Screening Info:
Tuesday, March 5th
7:00pm
Regal Atlantic Station
——————
RELEASE DATE
In Theaters Friday, March 8, 2019
MPAA RATING
TBD
SYNOPSIS
Set in the 1990s, Marvel Studios' "Captain Marvel" is an all-new adventure from a previously unseen period in the history of the Marvel Cinematic Universe that follows the journey of Carol Danvers as she becomes one of the universe's most powerful heroes. While a galactic war between two alien races reaches Earth, Danvers finds herself and a small cadre of allies at the center of the maelstrom.