'Summer Night' Review: A Fun Night In A Small California Town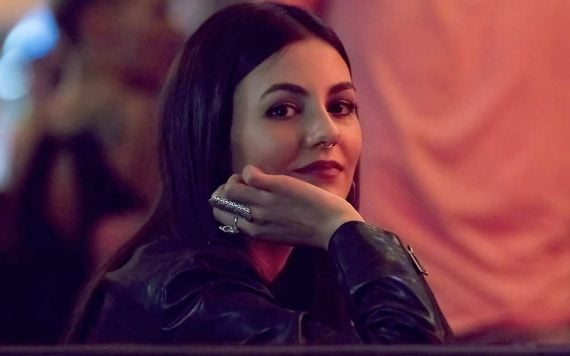 I love going to film festivals. You go into a screening not knowing anything about a film, and then you fall in love with it. I went into the Atlanta Film Festival screening of director Joseph Cross's Summer Night unaware of what kind of movie it was. And coming-of-age films can be tricky, as it's easy to go for the quick, cheap laugh. And sometimes audiences don't get any background on the characters. But Summer Night never goes for the easy laugh. And its characters are richly drawn, which is why I truly enjoyed it.
Right from the start, I got a Say Anything / Spectacular Now vibe from the film. That's no coincidence as the director of Spectacular Now, James Ponsoldt, is the executive producer of this film. It's a movie filled with a cast of characters that we will follow as they go out to have fun and in one night. They try to find love, companionship and maybe even a few answers.
Summer Night Review: A Look at The Beginning Scenes
We open with Jameson (Ellar Coltrane) and Seth (Ian Nelson) driving to a natural pool out in the country. The guys take off most of their clothes and jump in – trying to cool off in the hot sun. Next, the boys travel back to town. When they get into cell service range, Seth's phone blows up with messages from his girlfriend Mel (Analeigh Tipton). We cut to Mei, obviously upset, continually sending text messages to Seth as her friends Lexi (Lana Condor) and Vanessa (Melina Vider) look on. They are there to support her friend. Although, Mel is a little too direct in Lexi's opinion. As she is texting, Mel's friends realize that she is pregnant.
Lexi has her own problems as she gets a call from her friend Rabbit (Ella Hunt), who she knows has a massive crush on her. They have talked about dating each other but have never gone out. Lexi gives Rabbit the bad news that last weekend she was at a wedding and slept with one the groomsmen. Rabbit is devastated because before Lexi had sex, they had talked about losing their virginity with each other.
The town is excited because Taylor (Callan McAuliffe) is back, and that means that his band can play at a local watering hole called The Alamo. However, Taylor has problems of his own. As Taylor rides his brother's bike through the woods, he gets attacked by two guys who rob him at knifepoint. They took his phone and his wallet and also his shoes. Battered, cut and bruised, he limps to an area where he finds Dana (Ella Hunt) reading a book by a pond. Dana helps Taylor get back to town and fixes his wounds. He invites her to the concert that night. It's obvious that they're both interested in each other. And this might be a night that could change all of their lives.
Filmed in Georgia
The movie was filmed in Newnan, Georgia and captured the small-town feel perfectly. The story is filled with characters that love the town because it's small, and others that can't wait to get out. The night that the film revolves around is one of those special times when you can tell that something is going to happen. Something that might be magical in this hot, sweaty little town.
Summer Night Review: The Cast
Sumer Night is beautifully cast for this ensemble film. Ellar Coltrane is perfect as Jameson, a likable guy who goes on a date with Harmony, a sassy, whip-smart woman played by Victoria Justice. Harmony soon realizes that there is something unfinished between Jameson and Corin (Elena Kampouris) who works at The Alamo. From the way they look at each other, it is very evident that they still care about each other. Jackson pulls off the role of the flirty, playful Harmony with ease.
There is great chemistry between Callan McAuliffe as Taylor and Ella Hunt as Dana. From the first meeting of their characters, you can tell that they are going to end up together. Dana confesses at one point that when she was younger, she had a crush of Taylor. It's a wonderful little scene, and this film is filled with so many of them.
Another standout actor is Justin Chatwin, who plays goofy bartender Andy. Andy bartends at The Alamo and is prone to make pronouncements. The film uses Andy as its comic relief, and Chatwin has the acting chops to pull it off. He is hilarious in the role. And when he is on the screen, you know something is about to happen that is going to be fun to watch.
Summer Night Review: The Music
The music is also rather amazing in this film. Director Joseph Cross and Dan Krysa picked three bands from Athens, and then they added some of the actors to them. You can see and hear how the characters are feeling on stage by what songs are being played. I really enjoyed that, and how diverse the bands were.
The film flows from the bands that are playing on stage to the conversations going on at the bar. This makes you feel like you are right there experiencing this night with these characters. And if you're wondering if these actors were all naturally musically talented, some of them did have to learn to play instruments for the movie. However, you wouldn't be able to tell looking at those scenes, as they fit perfectly in.
Overall Thoughts
If you're from a small town or live in a big city, but you want to know what it's like for a bunch of twenty-somethings to live and work in one, this movie is for you. Summer Night is a warm and funny film that I fell in love with. When it comes out into theatres, find it and have a great time with the Summer Night gang.
Summer Night Review:
My Rating: I Would Pay to See it Again
Mike's Movie Rating System From Best to Worst
1. I Would Pay to See it Again
2. Full Price
3. Bargain Matinee
4. Cable
5. You Would Have to Pay Me to See it Again
Summer Night played at the 2019 Atlanta Film Festival.
Recommend

0

recommendations
Published in Featured, Movie Reviews, Movies