MomoCon 2019 May 23-26th: One Of The Largest Anime Conventions In North America
If you are a fan of Japanese Anime, Comics, Video and Table Top games, and Cosplay you will want to be at MomoCon this weekend! The convention started yesterday and runs through this Sunday, May 26th, at the Georgia World Congress Center. And with over 35,000 attending in 2018, MomoCon is now one of the largest anime conventions in North America.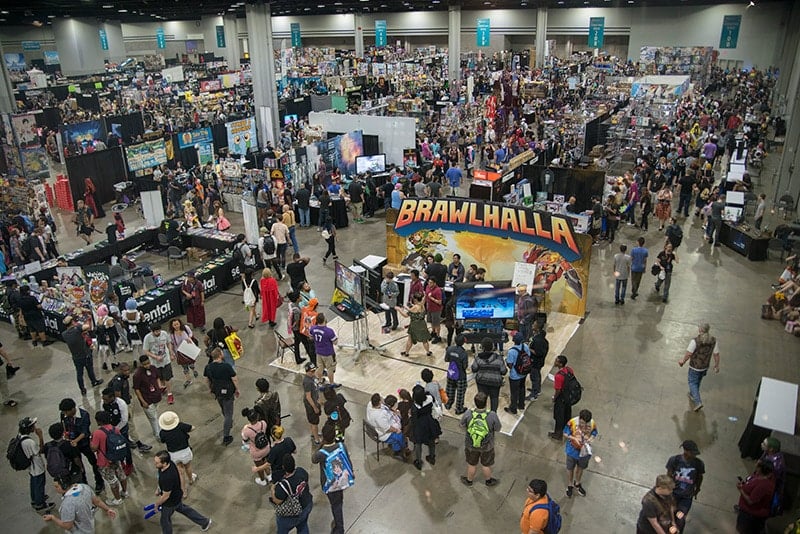 You will be able to talk to and maybe even get an autograph or two from actors like DeeDee Magno Hall ('Pearl' on Steven Universe 8) and Jonny Cruz (Walking Tall: Lone Justice, Missionary Man) and comic book artists and writers like Amy Chu (Deadpool, Ant-Man) and Donny Cates (Venom, Cosmic Ghost Rider) .
MomoCon holds over 900 hours of events throughout the convention. There are Cosplay contests, workshops, martial arts demos, video game tournaments, and tabletop gaming.
If you are into gaming, you don't want to miss this weekend – MomoCon is the largest gaming event in the Southeast. Over 105,000 sq. ft. of space is provided for PC/LAN Gaming, Console Tournaments, Console Freeplay, Classic Arcade, Table Top Gaming, Card Gaming, RPGs, and even LARP.
There is over 86,000 sq. Ft. of exhibit hall space with hundreds of vendors and game company exhibitors and an Artist Alley where you can buy merchandise directly from the artists. Fans will be sure to find something to add to their collection.
For more information about MomoCon go to www.momocon.com
Recommend

0

recommendations
Published in Conventions, Featured