'Yellowstone' Season 5: Cast, Filming, and Everything We Currently Know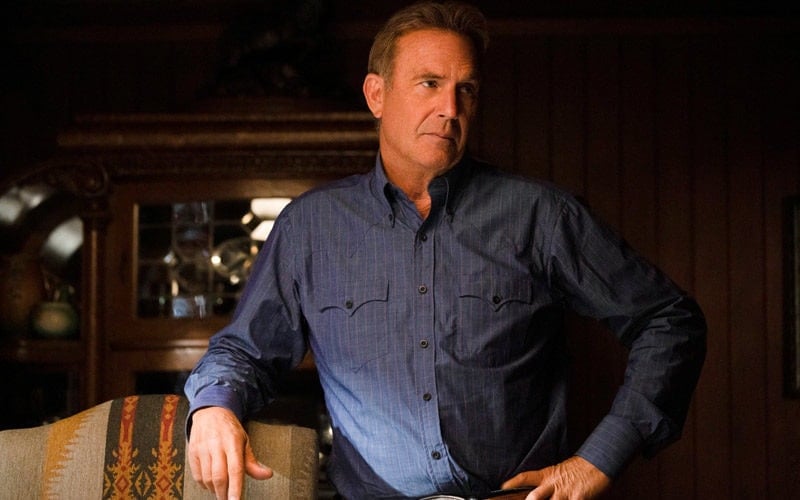 The fourth season of Yellowstone made headlines, making us more excited than ever for Yellowstone Season 5. The Season 4 finale alone drew over 11 million viewers.
To put that in perspective, that viewership is up 81% over the Season 3 finale, and it's the most-watched cable telecast since the premiere of The Walking Dead Season 8. It's also the first season that earned the show SAG and PGA nominations.
As the Paramount Network's first scripted series, a lot rides on this rugged cowboy show. Will its success inspire Paramount to continue expanding its offerings of original content? Or will the Duttons stand alone, just like they always do on their Montana ranch?
Let's check out everything we know so far about Yellowstone Season 5.
What's to Come in the Yellowstone Universe
With the way the Season 4 finale ended, there was no question that we'd get a Yellowstone Season 5. Plus, the show creators would walk away from some serious cash by not creating more content for their dedicated fanbase. Beyond that, President and CEO of ViacomCBS Media Networks Chris McCarthy thinks Yellowstone has what it takes to shoot Paramount+ into a streaming success.
"Yellowstone continues to shatter records with more than 11 million viewers tuning in for the season finale, proving we've hit a cultural nerve—from the center of the country to each of the coasts—and still have lots of room to grow on linear," McCarthy commented. "Our strategy to franchise Yellowstone into a universe of series to fuel growth for Paramount+ is already exceeding expectations with 1883 and Mayor of Kingstown proving to be two of the top titles."
Spin-Offfs
Even Kevin Costner confirmed on the red carpet for the 2022 Oscars that he has "no doubt" that more spin-offs are coming down the pipeline. Speaking of more spin-offs, Paramont has already announced that Helen Mirren and Harrison Ford will start in the next installment of the Yellowstone origin story, 1932. We'll keep you posted on that one as more details surface!
Season 5 Production
As for what's happening now, Yellowstone Season 5 began production on May 16, 2022.
As far as what's to come this season, executive producer David Glasser said, "It's the prime of the show. I think the show is still maturing. And there's still a lot of story to tell." He also mentioned how show creator Taylor Sheridan has the cast and crew working on "some incredible ideas."
From the sounds of it, Yellowstone Season 5 is far from the last season. Between Yellowstone and all the spin-offs in the works, fans of the show will be kept entertained for many years to come.
Yellowstone Season 5 Cast
Without a doubt, we'll have series star Kevin Costner as John Dutton, the family patriarch. His daughter Beth Dutton (Kelly Reilly), will also return. As will Carter (Finn Little), the boy Beth is now the guardian of. Rip Wheeler (Cole Hauser) wasn't too keen on the idea, but he's started to accept the young boy. You've of course got brothers Kayce Dutton (Luke Grimes) and Jamie Dutton (Wes Bentley) returning.
You also have Monica Dutton (Kelsey Asbille), Tate Dutton (Brecken Merrill), Lloyd Pierce (Forrie J. Smith), and Walker (Ryan Bingham). We expect Colby (Denim Richards), Ryan (Ian Bohen), Thomas Rainwater (Gil Birmingham), and Mo (Moses Brings Plenty) to return as well.
While we have yet to hear about any new cast members, we will get to see a lot more of Jimmy Hurdstrom, Teeter, and Emily. Actors Jefferson White, Jen Landon, and Kathryn Kelly got their characters promoted to series regulars.
There's a small chance we'll see Wendy Moniz as Governor Lynelle Perry again. However, we think that her love tryst with John during his run for governor has run its course. Caroline Warner (Jacki Weaver) and the Market Equities storyline might make their way into Season 5, but it's unsure.
Yellowstone Season 5 Release Date
You rarely get a release date announced before production wraps, let alone before it starts. However, the Paramount Network made its fans happy when they promised the first installment of Yellowstone Season 5 on November 13, 2022. This season will get released in two parts, which means we get to see it sooner.
Thanks, Paramount+!
Plus, we're promised 14 episodes, up from the 10 we saw in Yellowstone Season 4!
If you can't wait until November for the next installment, make sure to watch the prequel drama series 1883. It stars Tim McGraw, Faith Hill, and Sam Elliott.