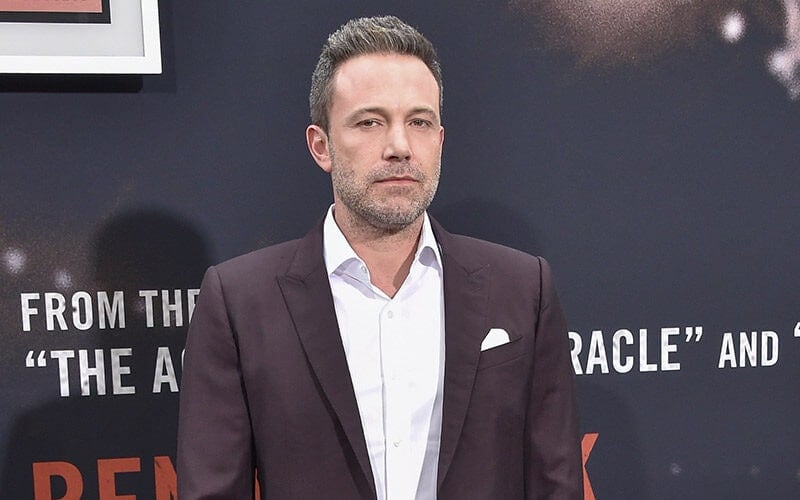 Ben Affleck is an American actor best known for his starring roles in movies like Gone Girl, Good Will Hunting, The Town, and Argo. Since started in Hollywood in the 1980s, Affleck has over 80 acting credits.
But it's not just his work in front of the camera that has contributed to his success. Ben Affleck's net worth is also impacted by his work as a director, producer, and writer. His real estate investments also benefit his net worth. Read on to follow his journey from humble beginnings to the superstardom that he enjoys today.
Early Life
The Hollywood star we know today as Ben Affleck was born Benjamin Geza Affleck-Boldt in Berkeley, California, on August 15, 1972. His mother, named Christopher Anne, was a teacher. And his father, Timothy, was an aspiring playwright who used to be an actor in the 1960s. Over the years, Timothy held various jobs as a mechanic, carpenter, bartender, electrician, and bookie. But unfortunately, he was also an alcoholic.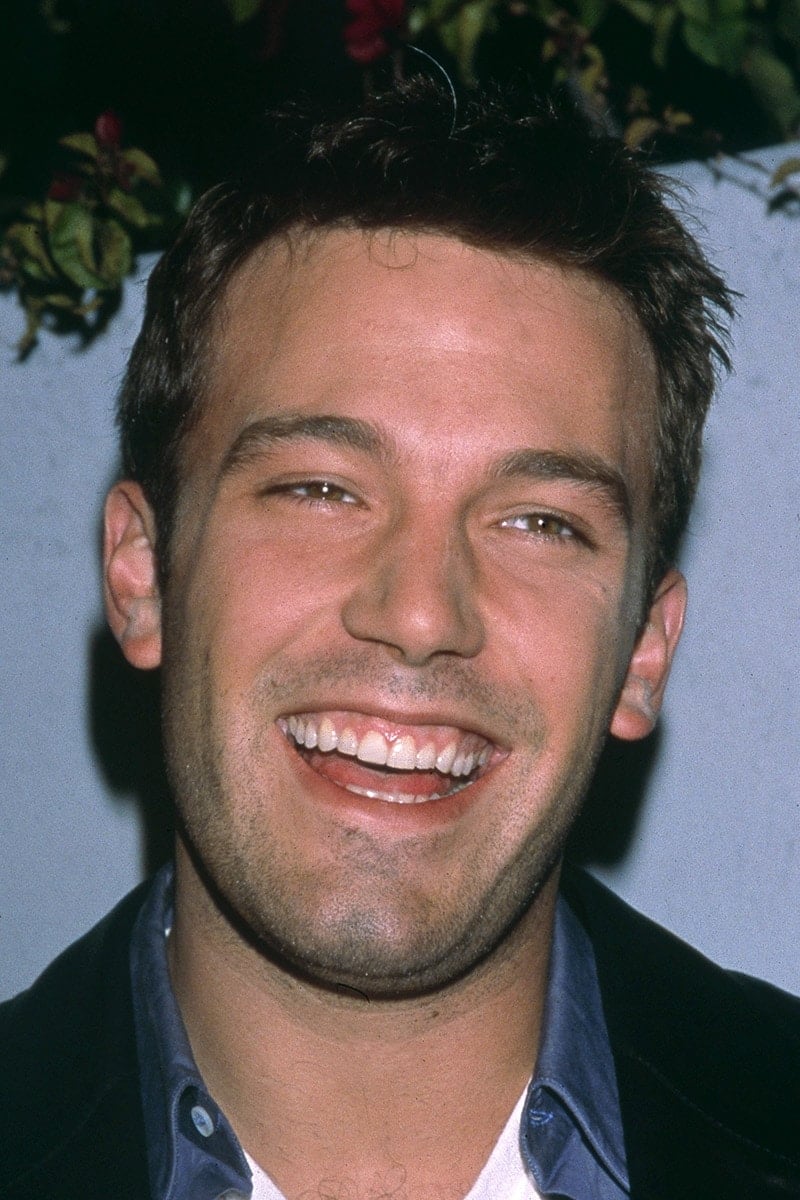 After Affleck's parents divorced in 1983, the actor said he felt relief. He would live in Cambridge with his mother and his brother, Casey Affleck, who is also an actor.
In Cambridge, the Affleck brothers were exposed to the world of acting at an early age. They were surrounded by family and friends who loved the arts and even arranged auditions for them.
Affleck met Matt Damon when he was just eight years old, and Matt was 10. The pair would soon become best friends, and with their shared love for acting, they took lessons together. They even shared a bank account where they kept their acting income. They used the money to get to auditions.
Acting Career
1981 brought Affleck's first official acting role in The Dark Side of the Street. Soon after, in 1984, he would join the PBS children's show Voyage of the Mimi as well as 1988's the Second Voyage of the Mimi. while appearing in the series, he also appeared in the TV movies, Daddy and Hands of a Stranger.
After his graduation from Cambridge Rindge and Latin School, Affleck moved on to bigger roles. He started with movies like Buffy the Vampire Slayer and School Ties. And due to his physical build, Affleck often found himself in the running for bully or jock-type roles.
The early 90s brought a number of movies that weren't initially box office successes, but they would become cult classics. In 1993, there was Dazed and Confused, which only made $7.9 million at the global box office on its $6.9 million budget. And in 1995, Affleck starred in Kevin Smith's Mallrats, which only grossed $2.1 million on its $8 million budget.
Good Will Hunting
But despite having tackled a number of roles in the late 80s and early 90s, Affleck's career didn't really take off until Good Will Hunting. Affleck and Damon co-wrote the script and co-starred in it as well. The movie was a massive success, earning over $225 million worldwide on its initial $10 million budget.
With praise from critics, the pair also found the film up for a number of awards. Good Will Hunting would take home 2 Oscars in 1998, including Best Writing for the screenplay. It's reported that both Damon and Affleck received $300,000 for the sale of the film's screenplay.
With the success of Good Will Hunting, Affleck was being approached for much larger roles, including 1998's Armageddon, which is still Affleck's fourth highest-grossing film to date. The film, which cost $140 million to make, would gross over $553 million worldwide.
The same year, Affleck also starred in Shakespeare in Love, which grossed $289 million worldwide on its $25 million budget. The movie also took home seven Oscars for the year, including Best Picture.
Pearl Harbor
In 2001, Affleck starred in Pearl Harbor, which still sits in the fifth spot of Affleck's highest-grossing films to date. The Michael Bay-directed film cost $140 million to make and went on to gross just shy of $450 million worldwide. It's reported that Affleck made $250,000 for his work in the film plus an additional 7% backend deal, which brought his total earnings for the project to $10 million.
Needless to say, by this point in his career, Ben Affleck's net worth was steadily rising.
Changing Lanes, The Sum of All Fears, and Paycheck
2002 brought Changing Lanes with Samuel L. Jackson. With a budget of $45 million, the film went on to gross just shy of $95 million worldwide. It's reported that Affleck was paid $10 million for his role in the film.
Next came The Sum of All Fears, which had Affleck taking on the role of Jack Ryan alongside Morgan Freeman. The film earned $193 million globally on its $68 million budget. Affleck made another $10 million for his work in this title.
In 2003, Ben Affleck's largest film salary to date arrived, with the ironically titled Paycheck. The sci-fi thriller film, which cost $60 million to make, earned $117 million worldwide.
The same year brought Gigli, which was absolutely panned by both fans and critics. With a budget of $54 million, including a $12.5 million salary for Affleck, the movie only grossed $7.2 million worldwide. Aside from the hefty payday, this was also the project where Affleck would meet his future wife, Jennifer Lopez.
Batman
After a slew of successful films in the early 2000s, Ben Affleck's net worth continued to rise alongside his stardom. His next major role would be in Batman V. Superman: Dawn of Justice alongside Henry Cavill. The DC Comics film had a budget of $250 million and grossed $873 million worldwide, making Affleck's most successful box office film of all time.
Affleck would return to the role for 2017's Justice League, which, with a budget of $300 million, earned $658 million worldwide. While it wasn't disclosed how much Affleck made for playing Batman, it's estimated that he earned between $10 million and $20 million to play the caped crusader.
Awards
Ben Affleck has received quite a multitude of awards over the years, including two Oscars, two BAFTAs, and three Golden Globes. In addition, he has also won over 50 awards from other award-giving bodies, and more than 130 nominations.
Most of these awards are for Good Will Hunting and Argo. The most notable by far were the Oscars for Best Original Screenplay for Good Will Hunting and Best Picture for Argo.
Affleck has also been recognized for his directing skills, winning awards for his direction of Gone Baby Gone and again for Argo. It is also interesting to note that Affleck also won a couple of Razzie Awards. Not surprisingly, these were the 2 biggest flops of his career, Gigli, and Daredevil.
Other Business Ventures
Also impacting Ben Affleck's net worth is his brand endorsement deals. Most recently in 2023, Affleck signed a deal with Dunkin' Donuts. Both Affleck and his wife, Jennifer Lopez, starred in a Super Bowel ad for the brand. The ad features Affleck working at Dunkin' and Lopez makes a stop at the drive-through, surprised to see him.
It's reported that the campaign deal was worth more than $10 million for Affleck.
Real Estate
Also adding to Ben Affleck's net worth are his real estate investments over the years. In February 2023, after two years of house-hunting with Lopez, the two are reportedly in the final stages of a closing deal for a seven-bedroom home in the Pacific Palisades area of California. The property reportedly houses 13 bathrooms in addition to a gym, home spa, and a six-car garage.
The home is listed for $34.5 million.
Personal Life
Ben Affleck recently married actress and singer Jennifer Lopez. The two had previously dated and even got engaged more than two decades ago.
They broke up but rekindled the romance in 2021 and eventually wed in Las Vegas on July 16, 2022, and had an even bigger celebration in Georiga on August 20th, celebrating with friends and family. Together, Jennifer Lopez and Ben Affleck have an estimated combined celebrity net worth of $550 million.
In 2005, Affleck married actress Jennifer Garner. The relationship ended in 2015 and produced 3 children – Violet, 16, Seraphina, 13, and Samuel, 10. The former couple share custody of the three kids.
The couple's divorce became final towards the end of 2018. Around the same time, Affleck started struggling again with alcohol. However, after going to therapy in 2001, he was able to get back on track. And we couldn't be happier for the star, who now appears to be married to the true love of his life.
Ben Affleck's Net Worth Today
As of 2023, Ben Affleck's net worth is estimated at $150 million. While a considerable amount of his net worth came from his acting roles, he also has over 25 producing credits as well.
Fans of Affleck can look forward to seeing him in a number of upcoming projects, including Air, which he's writing, producing, and staring in alongside Matt Damon, Jason Bateman, Chris Tucker, and Marlon Wayans. Not to mention he's also directing the film.
Air follows the history of shoes salesman Sonny Vaccaro, and how Vaccaro led Nike in its pursuit of Michael of Jordan. The project is currently listed in post-production and doesn't yet have a release date.
Affleck will also appear in 2023's The Flash and Aquaman and the Lost Kingdom. And if that wasn't enough, Affleck also has 22 additional projects in various stages of development.