Natalie Portman Net Worth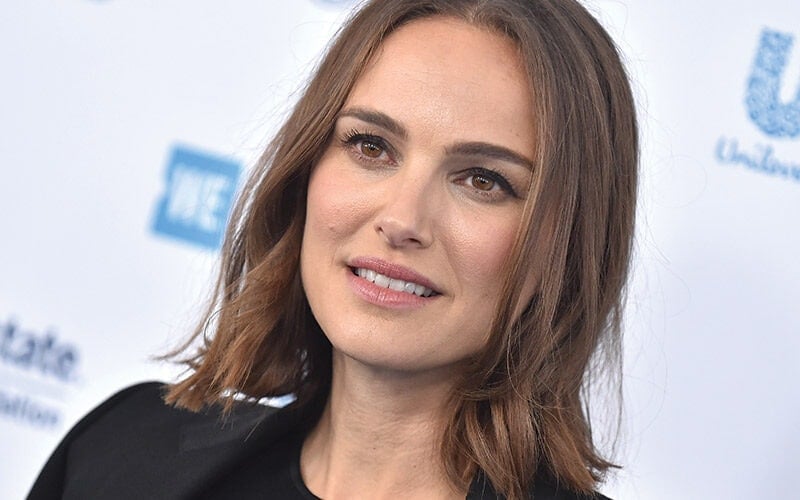 Natalie Portman is an Israeli-born actress best known for her roles in Black Swan, V for Vendetta, and Star Wars. Having started acting in the mid-1990s, Portman has appeared in over 70 movies and TV series.
But, it's not just her work on-camera that has contributed to her financial success over the years. Natalie Portman's net worth has also been impacted by her work as a producer, her brand ambassadorships, and her real estate investments.
Early Life
Natalie Portman was born in Jerusalem on June 9, 1981. Her real name is Natalie Herschlag, and she is the only child of Shelley Stevens and Avner Herschlag. Her father is a gynecologist, and her mother works as her agent to this day.
Portman's family eventually moved to Washington, D.C., then to Connecticut in 1988. Soon, they settled down in Long Island. Here, Portman enrolled in a Jewish elementary school where she learned Hebrew. It was also during this period that Portman took interest in dance and acting.
When she was 10, Portman caught the attention of an agent. She didn't want to go into modeling. However, she did have an interest in the film industry. Thus, Portman took the opportunity to try out for some acting roles.
Acting Career
In 1992, Portman became one of Laura Bell Bundy's two understudies for the off-Broadway musical Ruthless! Britney Spears was the other understudy.
Léon: The Professional (1994)
The 1994 crime drama Léon: The Professional marked the true beginning of Portman's acting career and rapid rise to fame. She was only 12 years old at the time. It was also during this time that she first began using the stage name Natalie Portman.
The film itself received excellent reviews and earned almost $46.1 million against a budget of $16 million. However, issues were raised regarding the sexual portrayal of Mathilda, Portman's character.
In the years that followed, Portman did some work in theater and short films, refining her acting skills with each role she took on. In 1995, she was back on the big screen, appearing in Heat with Hollywood bigwigs Al Pacino and Robert de Niro. And in 1996, she appeared in Beautiful Girls, Everyone Says I Love You, and Mars Attacks!
Star Wars: Episode I – The Phantom Menace (1999)
Portman cemented her status as a Hollywood star in 1999 when she played the role of Queen Amidala in Star Wars: Episode I – The Phantom Menace. Critics were not fond of the movie. However, box office returns show a different response. With earnings of more than $1 billion over a budget of $115 million, it became the second-highest-grossing film of all time during its release.
Portman was still a high school senior at the time of filming. In fact, she didn't attend the movie's premiere in order to study for her final exams.
As of 2022, Star Wars: Episode I – The Phantom Menace is still Portman's highest-grossing film.
Star Wars: Episode II – Attack of the Clones (2002)
Three years after the first film, Portman reprised her role in Star Wars: Episode II – Attack of the Clones. It was another high-budget blockbuster with $115 million to work with and ended up earning $653.8 million.
During this time, Portman was deftly balancing her thriving career and studying for a degree in psychology at Harvard University.
Closer (2004)
Next was the 2004 romantic drama Closer, where Portman played a stripper. She co-stars with Julia Roberts, Jude Law, and Clive Owen. And with a budget of $27 million and a stellar cast, the film made over $115.5 million in global ticket sales.
Portman got her first $1 million paycheck for the role. More notably, she also earned her first Golden Globe win for Best Supporting Actress. She also got her first nominations for the same category from the Academy Awards, the BAFTA, and the Critics' Choice Awards.
Star Wars: Episode III – Revenge of the Sith (2005)
In 2005, Portman played Queen Amidala for the last time in Star Wars: Episode III – Revenge of the Sith. As expected, the film was another smash hit, raking in $868.4 million on a budget of $113 million. As of 2022, it's Portman's second-highest-grossing film.
V for Vendetta (2005)
One of Natalie Portman's first post-Star Wars films was V for Vendetta. It was a commercial success, making $132.5 million against a budget of $54 million. She won a Saturn Award for Best Actress for her acting in the film.
Black Swan (2010)
In 2010, Portman took the lead role in the psychological horror film Black Swan opposite Mila Kunis. With a modest budget of only $13 million, the film made nearly $330 million at the worldwide box office.
More importantly, Portman's performance won her several Best Actress awards, including an Oscar. She also won at the Golden Globes, the BAFTA, the SAG, and more.
Soon after, Portman would go on to co-star with Ashton Kutcher in the romantic comedy No Strings Attached.
Thor (2011)
In 2011, Natalie Portman made her first appearance in the Marvel Cinematic Universe in the film Thor. She took on the role of Jane Foster.
The film was a massive success. With a budget of $150 million, it made nearly $450 million globally.
Thor: The Dark World (2013)
The next Thor movie in 2013 would see Portman reprising her role as Jane Foster. This time, the budget was even higher at $170 million. And yet again, box office results were stellar, with about $644.8 million in worldwide revenue.
Thor: Love and Thunder (2022)
Despite the significance of her character in the Thor movies, Portman was reportedly paid considerably less than her co-stars. Sources report that she received less than $1 million for her work on Thor: Love and Thunder.
The film did make over $760.7 million worldwide against a budget of $250 million, making it Portman's third-highest-grossing film to date.
Recent Work
In 2016, Portman played the title role in the biopic Jackie. The film tells the story of Jacqueline Kennedy's life after the assassination of JFK. With a budget of only $9 million, the movie did fairly well, bringing in close to $30 million in revenue. Portman earned multiple nominations for Best Actress for her performance, including an Academy Awards nomination.
In 2018, she was the narrator for the Disneynature documentary film Dolphin Reef. In the same year, she also appeared as a guest host on Saturday Night Live.
Portman is currently busy with the filming of Lady in the Lake, a drama mini-series set to be released on Apple TV+.
Other Ventures
In 2010, Portman signed a contract with Dior to be one of the brand's official endorsers. She is currently the face of Miss Dior, one of the brand's popular fragrances.
Most recently, in 2021, Portman did a campaign for the new Dior fragrance, Rose N' Roses.
Real Estate
In 2008, Portman listed an apartment in New York for $6.5 million and received the full asking price. It was a 2-bedroom condo in a prime location in the Big Apple.
Shortly afterward, she spent $3.2 million for a 1930 Los Feliz property that included a large pool, a very spacious garden, and almost 5000 sq. ft. of living space. As of 2022, reports show that Portman still owns the estate.
She did buy another estate in Montecito, California, in 2017 for $6.5 million. She made a modest profit when she sold it in 2021 for $8 million.
Personal Life
Portman is married to Benjamin Millepied, a French dancer and choreographer. They met on the set of Black Swan in 2009. The couple dated for three years before getting married in 2012. They now have two children, Aleph and Amalia.
Portman is known for being an advocate for human rights, environmental causes, and anti-poverty causes. She is also a vocal supporter of the Democratic Party, ardently campaigning for Democrat candidates in presidential elections since 2004.
Natalie Portman's Net Worth 2022
As of 2022, Natalie Portman's net worth is estimated at $90 million. And while her net worth primarily comes from her work on-camera, it's also impacted by her work producing, her brand partnerships, and her real estate investments.
Fans of Portman can look forward to seeing her next in May December alongside Julianne Moore. She'll also star in the TV mini-series Lady in the Lake as Maddie Schwartz for Apple TV+. And she's in pre-production for Foxy Trotter.
Additionally, Portman has five more projects in the works in various stages of development, including a currently untitled Abigail Van Buren/Ann Landers project where Portman will not only star but also direct.