'Ahsoka' Season 2: Renewal and Release Date Speculation, News, Cast, and More
With the first season of Ahsoka wrapping on October 3, and it seemingly being a success for Disney+, fans are already asking if Ahsoka Season 2 is on the horizon.  
Although official confirmation is still pending, we can make some educated guesses about what Ahsoka Season 2 might entail. And given the numerous plot threads established throughout the season, it's clear there's no lack of content for a second season.
Please be aware, spoilers for Season 1 follow.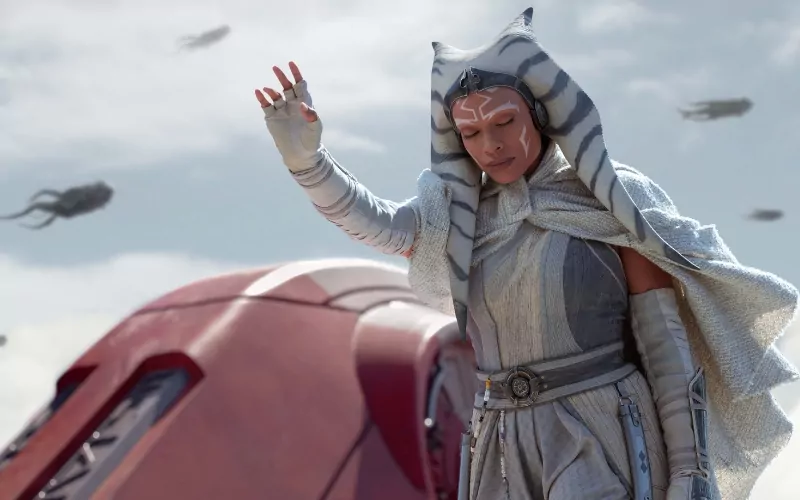 Will There Be an Ahsoka Season 2?
So far, there's no official announcement yet for a potential Ahsoka Season 2. As of now, Ahsoka airs its season finale on October 3. And it's important to note that Disney+ has previously described Ahsoka as a "miniseries" with only eight episodes.
Ahsoka is the latest Star Wars spinoff amongst a lineup of spinoffs that have already aired or are about to premiere. Created by Dave Filoni, the show focuses on the titular character Ahsoka Tano and her place in the Star Wars universe. Ahsoka was already depicted as an animated character in Star Wars: The Clone Wars and Star Wars: Rebels. The spinoff is described as an extension of Ahsoka's appearance and adventures.
Longtime Star Wars fans were unsurprisingly excited for an Ahsoka spinoff. And its first season has appeared to be a success for Disney+. The show manages to set up many villains while introducing more live-action characters into the official canon. With that many plot threads set up, it should only be natural we get Ahsoka Season 2, right?
According to The Hollywood Reporter, a possible Ahsoka Season 2 will hugely depend on the success of the Mando-verse. This is because Ahsoka's story ties in with the timelines of many characters featured in The Mandalorian. They are also set to come together in a future Mandalorian movie. So, should there be any loose plot threads from Ahsoka, there will be a way to explore the untold stories.
Nevertheless, it only makes sense that there would be an Ahsoka Season 2.
Ahsoka Cast
For a possible Ahsoka Season 2, it's hard to tell who would return and who wouldn't. Given how the story is going, fans can expect the main cast members to appear again for Season 2. This will unsurprisingly include Rosario Dawson as the titular character herself. In a previous interview, Dawson said she was ready to start working on Season 2 if the show gets renewed.
"I'm absolutely putting it out into the universe…We're joking about it, but I'm manifesting it because I feel like I helped Dave manifest this role. So I'm ready. I'm excited. I'm willing. I got my ice packs ready to go for Season 2 and beyond! I would not be mad at that," shared the actress.
Natasha Liu Bordizzo is definitely expected to return for a possible Season 2 as Sabine Wren. Like Ahsoka, Sabine is also quite a major character in the show. Sabine also happens to be in the midst of her journey as Ahsoka's padawan. The show is already teasing that Sabine may be Force-sensitive, making people wonder when she ends up tapping into that ability in the first season.
Another cast member who may also be expected back is Mary Elizabeth Winstead as General Hera Syndulla. Winstead's character plays a major role in the New Republic in keeping the political climate in check while looking out for her friends, especially in times of need. The same goes for Eman Esfandi and Ivanna Sakhno as Ezra Bridger and Shin Hati respectively.
Ezra showed how important he is in the grand scheme of things in Ahsoka. As the show went on, Ezra's importance became even more highlighted as the reason our team of heroes wanted to go to a new galaxy to find him.
More Possible Returning Cast Members
Aside from the major players, we can also expect other minor characters to return should Ahsoka Season 2 be confirmed. This includes Lars Mikkelsen as Grand Admiral Thrawn, Diana Lee Inosanto as Morgan Elsbeth, Wes Chatham as Enoch, Genevieve O'Reilly as Mon Mothma, David Tennant as Huyang, Evan Whitten as Jacen Syndulla. Having created the show, Filoni would also be expected to reprise his role as Chopper.
Unfortunately, as Ray Stevenson, who plays Baylan Skoll, passed away, the character would have to be recast for Season 2.
What to Expect for a Possible Season 2
We can only count on the events of the first season to guess what's going to happen in case of an Ahsoka Season 2. So far, in Episode 7, Ahsoka, Sabine, and Ezra finally reunite, but now have to face Grand Admiral Thrawn, the Great Mothers, Morgan Elsbeth, and the Night Troopers. It's not clear which side Shin Hati is on, even when she was abandoned by Thrawn.
Should Thrawn ultimately get his way, he would return to the Star Wars galaxy to exact revenge and revive the Empire.
Should Ahsoka Season 2 be confirmed, then it will probably focus on how the heroes can bring the New Republic together against Thrawn. This confrontation would likely be featured in Filoni's film, however. This would also mean they would need to recruit people like Din Darin, Grogu, Bo-Katan Kryze, Boba Fett, Fennec Shand, and maybe even Luke Skywalker.
Ahsoka Season 2 would also be more of a setup for the film. This may also connect to The Mandalorian Season 4, as both shows will ultimately come together at the same point in time. In any case, Ahsoka seems to be a key part of the Mando-Verse to get renewed for a second season.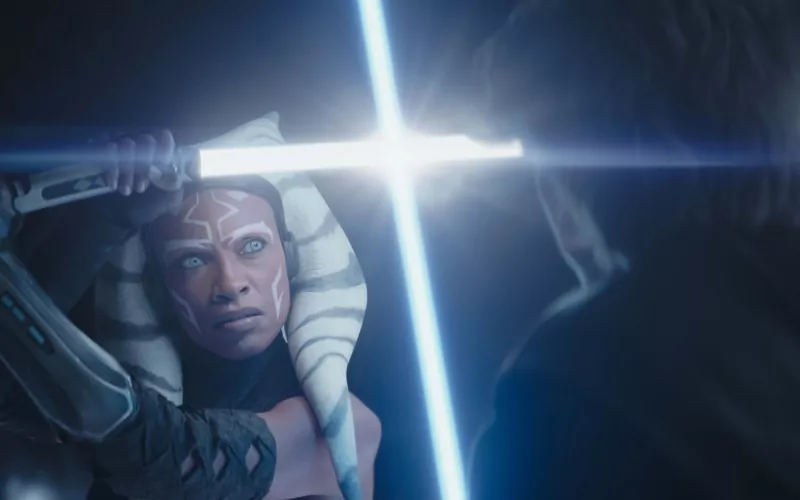 Ahsoka Season 2 Release Date
Because there's no official confirmation as of now of Ahsoka Season 2, there's no release date for it yet. One other challenge that the show faces in terms of a possible renewal is the official Star Wars timeline. Ahsoka is part of the Mando-verse, with three other shows – The Mandalorian, The Book of Boba Fett, and Skeleton Crew. The shows seem to be moving in the same direction, eventually coming together in a film Filoni is directing.
Disney and Lucasfilm have yet to make an official renewal, but it seems both have plans for Ahsoka Season 2. According to reports in April, both companies are looking closely at the show's viewership numbers in making their decision. But fortunately, it's very likely that Ahsoka Season 2 might happen. Fans appear to be enjoying the show more now than before.
For now, fans can rewatch Ahsoka on Disney+.