Meg Ryan's Grand Return to Hollywood: Directing and Starring in 'What Happens Later' After an Eight-Year Hiatus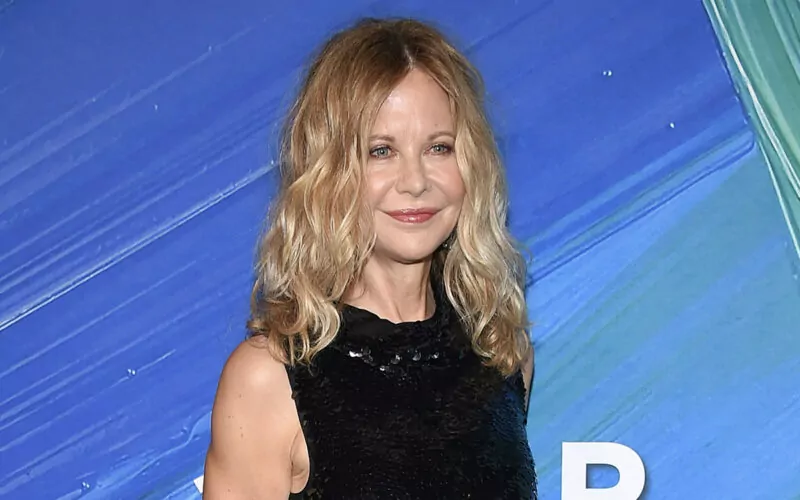 Meg Ryan, the star of Sleepless In Seattle, has been planning her Hollywood comeback during the COVID-19 pandemic. She received the script for her upcoming film, What Happens Later, during that time. And it was with that script that she wanted to make her return to the big screen after an eight-year hiatus.
The film, which also stars David Duchovny, revolves around two ex-lovers trapped in an airport. Interestingly, Ryan is not just acting in the movie but directing it as well. The idea for the film came about while she was isolating at home during the early days of the pandemic in 2020.
In a discussion with Interview magazine, Ryan mentioned that the initial draft of the script, penned by playwright Steven Dietz and based on the play Shooting Star, made her reflect on the global situation. She had recently moved to California when the pandemic hit, causing a universal pause that led her to contemplate the unfolding events through the lens of the script.
David Duchovny Joins Meg Ryan's Movie
Over a year and a half, the script underwent transformations, and David Duchovny joined the project. Their remote interactions via Zoom influenced the script's development, adding a layer of authenticity to their on-screen relationship.
"He's really smart. And he's such a unique kind of funny that we all thought he would be so perfect [in the role]." Ryan stated.
Ryan had only met Duchovny a few times before, roughly two decades ago. Despite this, she remembered his unique humor from his roles in The X-Files, Californication, and particularly The Larry Sanders Show. According to Ryan, his intelligence and distinctive comedic style made him the perfect fit for the role.
Ryan's previous directorial venture was the 2015 drama Ithaca, and she expressed her desire to continue directing. She enjoyed the process of prepping everything before filming, allowing her and Duchovny to focus on delivering authentic performances.
"I want to direct again just so I can sit in the chair. Because I'm sure there's a lot of things I missed. I hadn't done a role in a really long time, but it was fun with David. A lot of it was done in two shots. I'm proud of that. I set up everything beforehand so that once we were there, it was just David and I trying to tell the truth." Ryan added.
Meg Ryan's return to Hollywood is eagerly anticipated, with her new film set to release on November 3 under a SAG-AFTRA waiver. The film will be released in direct competition with a few independent films such as Sofia Coppola's Priscilla and Alexander Payne's The Holdovers.
Check out the official trailer for Meg Ryan's What Happens Later below.