Netflix's 'Fuller House' Renewed for Season 2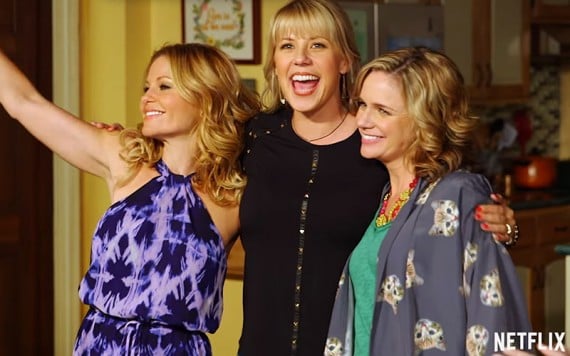 Not even a week after it's February 26th release, Netflix has renewed Fuller House for a second season.
Fuller House was met with mixed reactions from critics and fans, and we have to admit (even being huge fans of the original series) the first episode was a little too corny for our taste. However, as the series progresses – the nostalgia seems to balance itself out in a way that shows a promising future for the series.
Series creator Jeff Franklin admitted to Variety that he had been pitching a Fuller House series for nearly a decade before he came to Netflix. "I knew that this kind of excitement was going to be there, but nobody else seemed to get it," he said. "I was pitching to networks that 'Full House' reruns were beating every night… For some reason, a whole bunch of networks didn't understand the hunger that was out there for this show. It was baffling me. Netflix finally stepped up, and that's why it's happening now."
Franklin also admitted that he's glad the series ended up with Netflix. "Somehow Netflix makes it more exciting. I love that it's on Netflix now because I don't think there would be the same kind of excitement if it were just going on some cable channel every week," Franklin said in a recent interview with Variety. "The only thing I'm going to miss is knowing exactly how many people are watching this thing — cause Netflix isn't going to tell me."
Netflix doesn't make ratings public, but from fan reaction on social media – it was clear that the series reboot made quite an impact on fans. No word yet on when Fuller House season 2 will be released, but we will keep you posted as soon as Netflix announces more information!
Have you checked out Fuller House? Let us know your thoughts in the comment section below!
Recommend

0

recommendations
Published in Entertainment