Tom Hiddleston Impressed by Beast in 'Kong: Skull Island'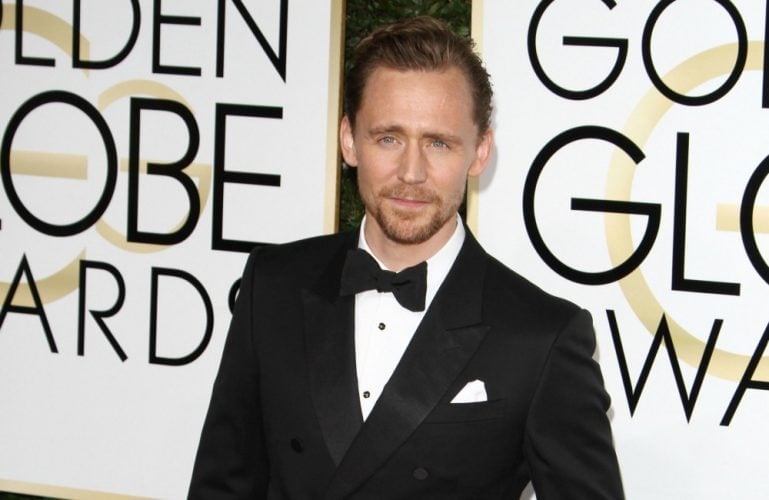 Tom Hiddleston was impressed by the "truly monstrous size and scale" of Kong in Kong: Skull Island.
The 36-year-old actor plays Captain James Conrad in the action adventure movie and was amazed by the sheer size of the beast that was created.
Speaking from the film's set, he said: "He is truly monstrous in size and scale and scope. He's 90 feet tall. We're captivated by Kong's power and majesty. He is the mystery of the unknown, he is a terrifying force of nature with an intelligence we don't understand."
And his co-star Brie Larson, who plays a photographer working alongside Tom's character, "couldn't resist" but join the film because of the amazing work to create the gorilla.
She told Entertainment Tonight: "It's huge and we're talking about one of the greatest myths of all time. I couldn't resist."
Meanwhile, Tom previously admitted he felt incredibly lucky to work on the ensemble blockbuster.
He shared: "There was this palpable sense among every member of the cast that to be in a 'Kong' film was such a privilege and to be in these locations. Because there's something very timeless about the myth of 'Kong' and the idea of mankind going into undiscovered countries, going into the jungle and being humbled by the power of nature as represented by 'Kong'. Jordan [Vogt-Roberts, director] chose three exquisite locations on the planet where nature is at its most beautiful and terrifying. These were places of natural beauty and also danger. We just felt so lucky to be there."
And Brie likes to make movies "as a form of activism" and is thrilled she can share the story of her character Mason Weaver as she believes it "represents the many journalists who risk their lives everyday".
She shared: "I make movies as a form of activism. I believe we learn from what we see in our leaders. I'm proud to play Mason Weaver in 'Kong: Skull Island' because she represents the many journalists who risk their lives everyday to share with us the truth. Weaver leads with compassion and believes that unity cannot be obtained through aggression. I'm excited to share this film with you. And in the meanwhile I'm thrilled to have this platform as a way to connect us. Let's work together. Lets be open to learning from each other."