Jennifer Lawrence: 'Passengers' Wasn't a Failure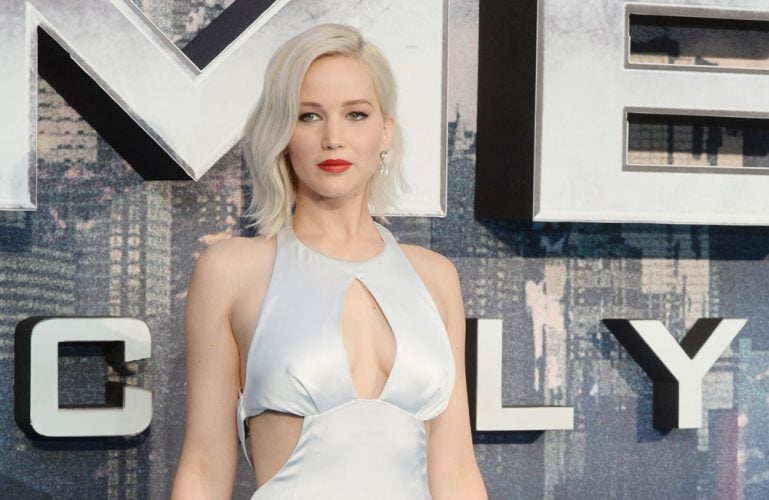 Jennifer Lawrence says Passengers "wasn't a failure".
The 26-year-old starred as Aurora alongside Chris Pratt in the 2016 sci-fi film and despite the negative reviews it received, the Hunger Games star thought it had a "beautiful" script.
Speaking to Vogue magazine, the blonde beauty said: "I'm disappointed in myself that I didn't spot it. I thought the script was beautiful – it was this tainted, complicated love story. It definitely wasn't a failure. I'm not embarrassed by it by any means. There was just stuff that I wished I'd looked into deeper before jumping on."
The film followed Aurora and Jim [Pratt] as they traveled through space to a new home and were awakened 90 years too early when their ship malfunctions.
Aurora and Jim have to face living with each other for the rest of their lives on board the ship and when the lives of the other 5,000 passengers becomes at risk, the two must try and save them all.
In April, Lawrence's Passengers co-star admitted he found the response to the film surprising and "caught him off guard".
Pratt said: "Yeah, it did, it really did. I was really caught off guard by that. It was definitely a lesson. "I personally think the movie is very good, I'm very proud of it. I'll be curious to see if it holds up – the criticism and the movie. I'm proud of how the movie turned out and it did just fine to make money back for the studio."
Despite the backlash, the movie grossed almost $300 million worldwide on a budget of $110 million and received two Academy Award nominations for original score and production design.