Geek Girl Travel Preview: Angeles National Forest Drive in the 2018 Kia Stinger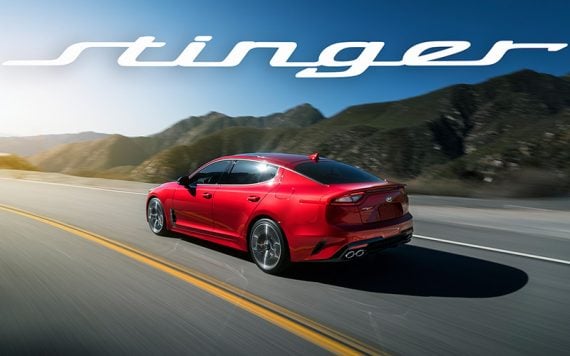 In just a few days I'll be grabbing my driving gloves, sunglasses, and hopping on a plane to Los Angeles for the Kia Stinger National Media event! Saying that I'm geeking out is a total understatement. Since this car first came on my radar earlier in the year, I've been dying to see it in person, and even more-so, drive it!
Over the course of 3 days, I'll be meeting up with my travel partner-in-crime, Christa Thompson, for the Kia Stinger national press conference and a drive in the all-new Stinger through the Angeles National Forest from North Hollywood. We'll be staying at the retro-chic boutique hotel, The Garland, which while rooted in sophisticated bohemian style still playfully invokes its 1970s roots. In fact, it's right around the corner from the exterior location of the iconic Brady Bunch House!
As stunning as the hotel is, let's get back to the reason I'm headed out to California!
2018 Kia Stinger
Designed in Frankfurt with a chassis honed to a fine point on the legendary Nürburgring circuit and a bold, head-turning design, the Stinger evokes the iconic 1970s GT cars that whisked well-heeled excursionists from Paris to St. Tropez in effortless style and at high speed. Quite simply put, it's unlike any Kia you've ever driven.
Ushering in a new dynamic era for Kia Motors, the all-new 2018 Stinger is the culmination of a years-long journey fueled by the company's bold and adventurous spirit. A five-passenger sportback poised to redefine a segment currently populated by European automakers, the Stinger promises to be the highest-performance production vehicle in the company's history and is backed by Kia's industry-leading quality and reliability. Offered with multiple engine and drivetrain configurations and luxurious accommodations, the Stinger is planned to go on sale in the U.S. in December. Final pricing will be announced closer to the vehicle's launch date.
As the highest performance production vehicle in Kia history, the all-new 2018 Stinger brings the GT concept car to life in striking fashion and takes Kia to an entirely new level.
Stay tuned for more details on this beautiful new ride next week as I head out to LA for the event! You can follow along with the adventure on my Twitter at @EmmaLoggins and Instagram at @EmmaLoggins and at #StingerIsHere across all of social media!
Recommend

0

recommendations
Published in Emma's Geek Girl Blog, Lifestyle, Travel